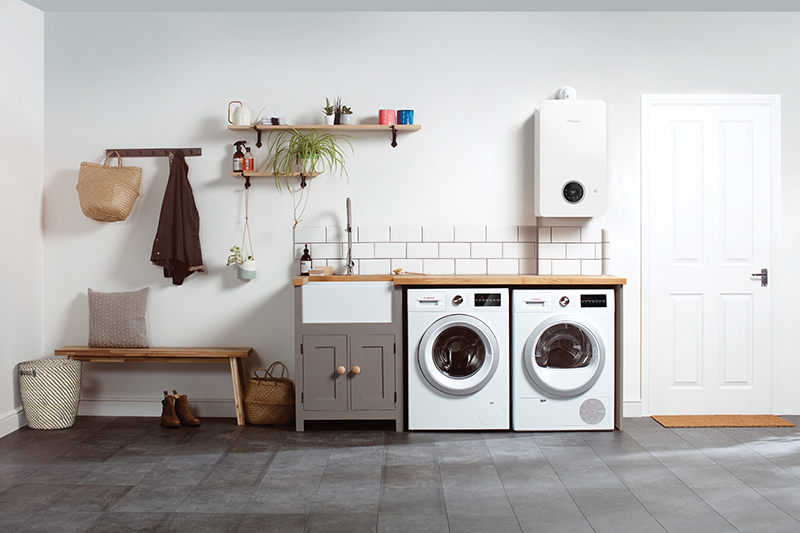 Worcester Bosch has announced the launch of its Greenstar 2000 boiler, replacing the Worcester 2000 launched last year.
The newly named price competitive boiler comes with a series of improvements to make installation and maintenance even easier.
The natural gas-fired boiler was initially introduced in response to installer requests to provide the brand's  quality and reliability while answering the call for accessible pricing to homeowners.
The brand has continued to take installers' feedback into consideration, with the product enjoying several improvements based on real life experiences from installers. These upgrades include:
*Full 230v controls compatibility
*Easier PRV push-fit connection
*Copper tails, for CH flow and return, included for a quicker installation
*Mains cable now replaceable
Along with these improvements, the price of the boiler has also been reduced. With the launch of the Greenstar 2000, the current promotion involving the Greenstar Comfort+ II and Worcester 2000 will end. However, the controller will still be in the boxes of any remaining Worcester 2000 boilers.
The company has embraced many of the features and installer benefits from the previous Worcester 2000, including:
*Condenses in hot water mode
*Quick to install with the option to pipe vertically to the boiler
*Easy access with removable side panels
*Simple to specify with maximum flue lengths of 9m horizontally and 12m vertically (60/100)
*C6 heat exchanger, an evolution of the WB3 heat exchanger which features in the company's most popular combi, the Greenstar i
*Ability to modulate down to as little as 4.8kW 35°hot water temperature rise (10 and 12l/min)
Suitable for apartments, small and medium sized homes with one bathroom, the Greenstar 2000 is Worcester Bosch's quietest combi, with hot water flow rates up to 12l/min. Not only this, the product comes with a five-year guarantee as standard and a six-year guarantee when installed with a Greenstar System Filter.
For more information, visit www.worcester-bosch.co.uk/greenstar2000