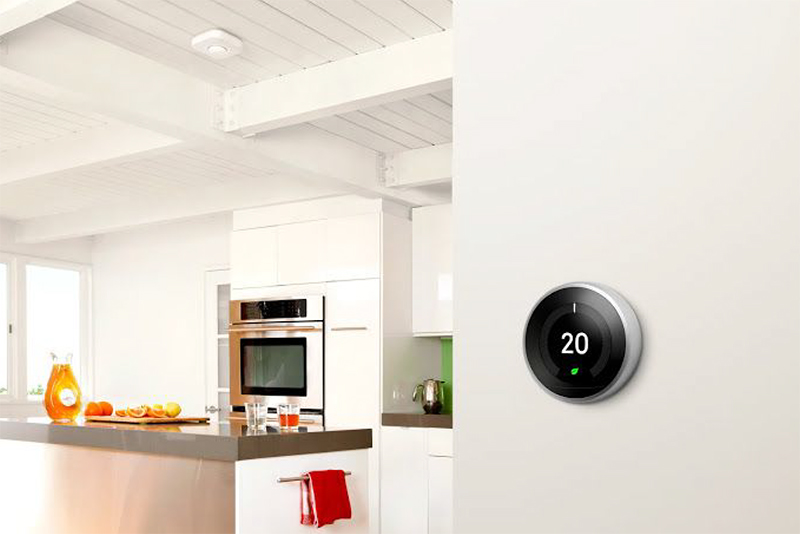 At Google Nest, we want to create a helpful home – one that takes care of the people inside it and the world around it.
Our partnerships with professional installers are an integral part of our mission. You help us make homes warm and more comfortable, and provide your customers with the assurances they deserve.
With autumn upon us and as the temperature begins to fall, this is a great time to help your customers stay comfortable whilst saving energy and reducing bills.
As our mission is to create a helpful home, we feel very strongly about the comfort of your customers. Our products, such as the Google Nest Learning Thermostat, play a core role in helping your customers save energy. So, how does the Nest Learning Thermostat help?
Adapts to their environment
No programming required. Nest Learning Thermostat helps to improve the comfort of your customers by getting to know their schedule and helping them reduce bills in the process1. After just one week, the Nest Learning Thermostat remembers their temperature preferences and turns itself down so it's not heating an empty home.
Control it from anywhere
Customers can control their Nest Learning Thermostat from anywhere. So if they're back from a trip and want to walk into a warm home, they can simply adjust the temperature and control their hot water through the Nest app. 2 Alternatively, they can also turn up the thermostat with compatible devices such as Nest Mini, meaning they don't have to move from the sofa. Just say "Hey Google, set the thermostat to 22 degrees"3.
Green means good
With the Nest app, customers can see how much energy they have saved over time. They can see how much energy they use every day in their Energy History or every month in their Home Report. Similarly, if they choose an energy saving temperature, Nest Learning Thermostat will let them know by showing a green leaf. Knowing more means saving more2.
Boiler Plus compliant
The best part? Nest Learning Thermostat is Boiler Plus compliant and compatible with most boilers. It's also simple to install, meaning that you'll have more time to fit in more customers.
We hope that you will join us in building more helpful homes, and if you would like to learn more about how our range of products is helping to keep your customers comfortable, sign up to become a Nest Pro at g.co/nest/pro, where you'll also receive access to marketing materials, training assets and exclusive competitions.
1 Energy savings are not guaranteed and depend on energy usage, weather and other factors. Learn more at: nest.com/eu/savings.
2 Requires a compatible mobile device with location enabled.
3 Voice control requires pairing with a supported smart speaker or other voice assistant enabled device such as Google Assistant or Amazon Alexa.