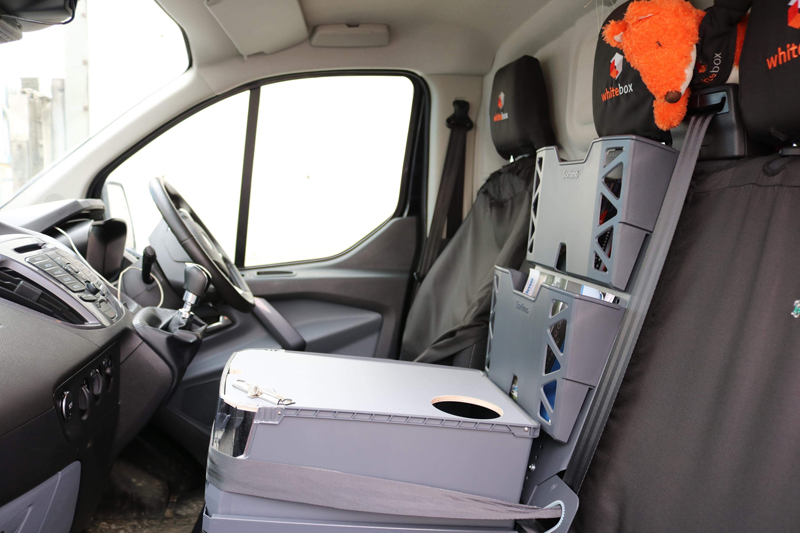 Whitebox's Jerry Hopkins explains how important it is to be able to fit in your paperwork on the go with the release of its Auto Assistant. 
Imagine, it's a fresh start to the week, your football team won at the weekend and the kids are already at school. You think, life's good, let's attack today! As an installer, you're doing well for yourself and you've got a job to get to. Great.
You then realise that you've got none of your essential documents ready for the day. You look in the van and see all the important notes and other pieces of information scattered around. Trying to find that invoice for your customer, or even potential customer, is going to be like Mission Impossible.
With no office space, or any organisation at all, you're already at a disadvantage. The dashboard desk is ever-increasing, so much so that you can't demist the windscreen anymore and every time you open the windows, a blizzard of paperwork and receipts breaks out. That receipt you needed for your accountant has flown out of the window. If only you had an office in your van.
A business is (mostly) a numbers game and if you don't have anywhere comfortable to sign off jobs, write down customer notes and prepare invoices you won't be able to fulfill your businesses potential.
Everyone knows writing quotes can be very time-consuming. Few tradespeople enjoy quoting and costing new work, but it's essential for keeping the work flowing through your business. Taking care of your paperwork whilst constantly on the go could end up meaning driving out of your way to the office for simple supplies, forgetting important documents at home or having to go to a café just for a flat surface to work on. All in all, an ever-enlarging snowball of effort that should be put into your actual work.
You have to ask yourself, do you really need an office? What you essentially need is a unit that holds documents, your morning coffee, contains a storage unit and provides a flat surface. The problem for installers is that all too often the overheads are not worth the benefits.
Our Auto Assistant is the "office" that moves into your van. Located and fastened onto the passenger seat, the unit accounts for everything, from your folders to your documents, orders to delivery notes, and much more besides. The two large storage pockets can store it all. The large surface serves as a practical underlay if you need to jot down some important client information, eliminating scribbles on receipts and the inevitable balls of paper found in your work trousers, before or after the wash.
As a hands-on, determined installer who prides themselves on the quality of work and professionalism, there's a good chance you just want to get out onto site and get the job done. It's important to remember, however, that paperwork and organisation is an essential part of running a business, and the quicker, more efficiently you can get all of that out of the way, the quicker you can get back out on site.
Click here for more information on the Auto Assistant from Whitebox.