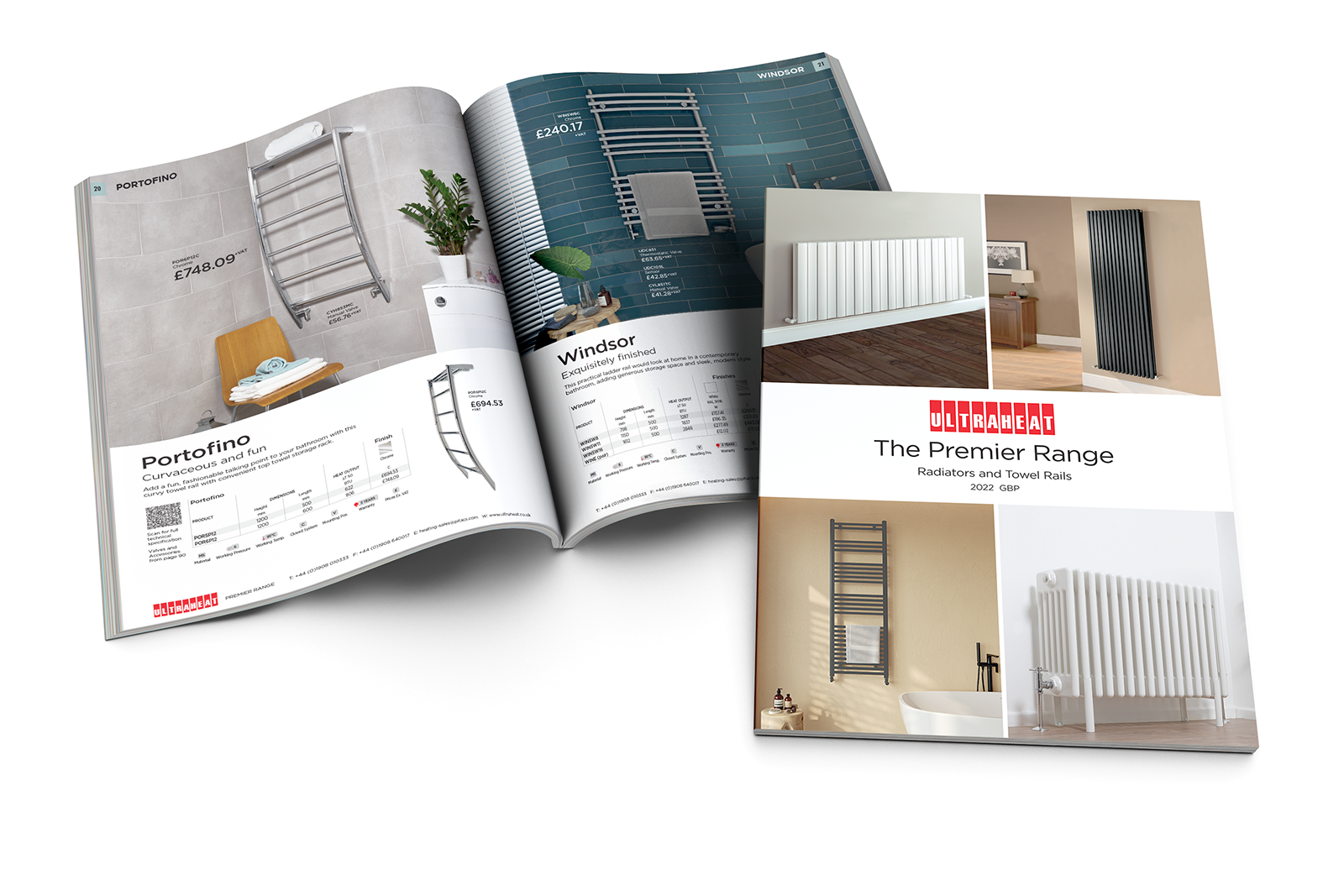 The new Ultraheat Premier Range catalogue has landed. A fully updated, comprehensive catalogue showcasing Ultraheat's range of radiators and heated towel rails, the 108-page publication includes details of Ultraheat's 11 heated towel rails, crafted to offer premium performance and stylish design.
Wide choice
Also displayed in the catalogue is a huge assortment of tubular, panel and aluminium radiators. These are available in a range of sizes and specifications to suit any room, including popular column radiator models that come with two, three, four or even six columns. Choose from dozens of traditional RAL colours and bespoke metallic finishes, including anthracite – Ultraheat's newest and most tactile colour option.
Pick out the preferred radiators and towel rails and then browse the full selection of matching valves and accessories to complete the order. Everything featured in the catalogue comes with a five or 10-year warranty for added peace of mind
Smart heating
Ultraheat is also highlighting its Oswest Wi-Fi-enabled smart heating element. This technology turns a simple towel rail into an intelligent heat source that can be controlled 24/7 via smartphone, wherever you are.
The Ultraheat catalogue is available at www.ultraheat.co.uk/request-a-catalogue