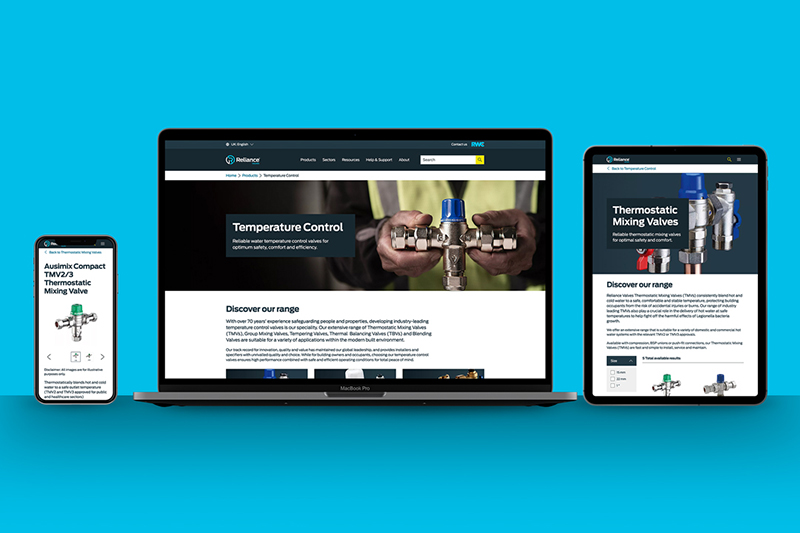 RWC has launched the second of a collection of new EMEA websites to further unite its family of brands with a consistent identity. Reflecting the group's corporate branding while enhancing user experience, the second website to be launched will be home to RWC's Reliance Valves brand. Aimed at plumbing and heating contractors, specifiers and distributors, as well as plumbing and heating OEM engineers, the new design of the Reliance Valves website enables customers to explore its solutions at the push of a button.
"Following on from the success of the new John Guest website launch, we are excited to unite our family of brands further by introducing the new and improved Reliance Valves website," said Marketing Director, John Kerr.
"Making it easier to find products and get quick access to detailed technical information, the redesign offers a much clearer navigation, while the website's enhanced responsiveness makes it particularly user-friendly to view on a mobile device. And just like our products, this launch enables us to continue our company's ethos of making lives easier and more efficient across our online presence."
Following the launches of the John Guest and Reliance Valves websites, RWC's SharkBite brass push-fit plumbing and heating range will also have a new digital home later in the year.