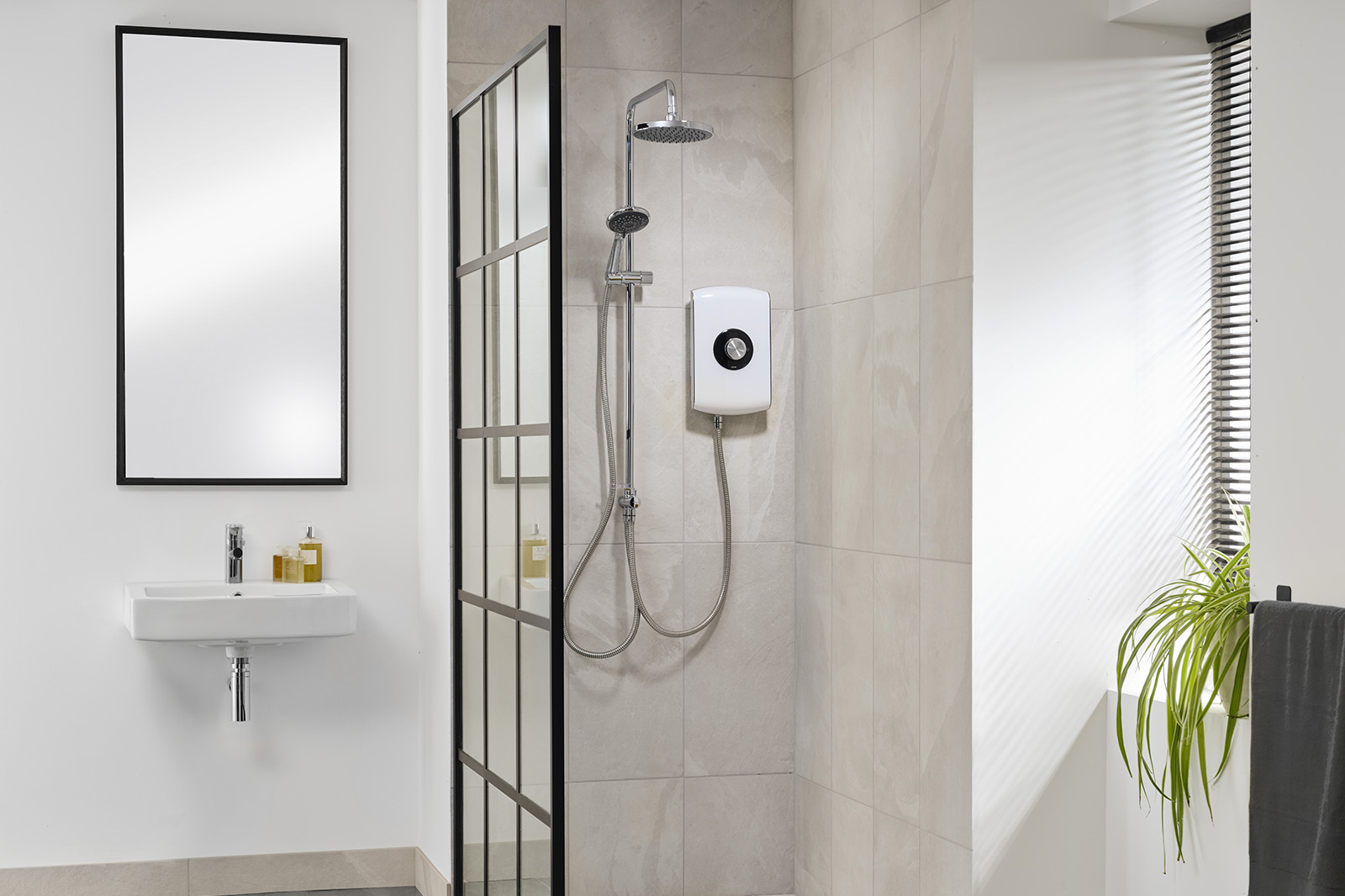 Answering demand for spa-style bathrooms, Triton has launched its new DuElec electric shower diverter kit.
The product allows the user to divert water between a fixed overhanging rainfall shower head and a five-spray handheld option.
Available packaged with the Amore 9.5kW electric shower, the DuElec comes in matching black or chrome finishes. Featuring a digital temperature display and simple soft touch on/off button, which complements the minimalist design of the shower, the Amore is said to be an ideal pairing.
Additionally, the kit is compatible with showers from the wider Triton electric range that are 9.5kW and over in power rating, and can be easily be retrofitted to existing units.
The launch of the DuElec kit comes as Triton is ramping up awareness on sustainable showering through its latest campaign, Every Drop Makes A Difference.
Tina Simpson, Marketing Director at Triton Showers, said: "The Amore DuElec is Triton's solution for homeowners wanting an efficient electric shower which doesn't compromise on looks or quality.
"Allowing users to easily switch between a typical handheld shower head and large overhead drencher, it's easy to enjoy a rainfall shower experience regardless of a home's heating system. As well as being available with the Amore, DuElec is also compatible with showers in Triton's wider range, making it ideal as a quick bathroom upgrade."
For retrofit applications, the kit includes diverter rails and arm, a 200mm fixed head and a 1m connecting hose, along with a five-spray pattern shower head which is available in either black or chrome.