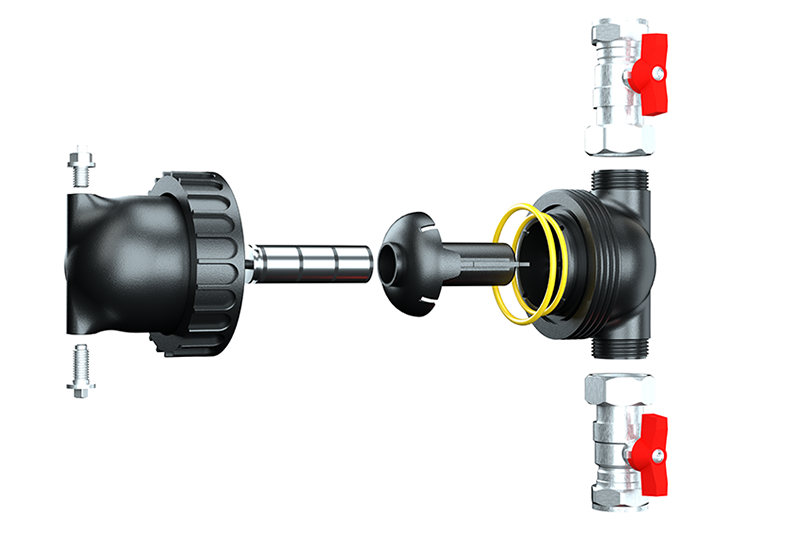 Spear & Jackson has announced the launch of its new magnetic domestic heating system filter, the BoilerMagXC.
The filter incorporates Dual-Flow technology to pack a lot of performance into a compact space. Endorsed by the Spear & Jackson brand, BoilerMagXC customers can rely on the same brand values of quality and reliability.
The BoilerMagXC's patented Dual-Flow technology means system water is exposed to the magnetic core twice on a single pass, allowing for the length of the extraction chamber to be minimised whilst retaining extremely high levels of iron oxide extraction.
Featuring simple in-line installation, the BoilerMagXC comes complete with high-quality isolation valves.
National Sales Manager for BoilerMag, Craig Worth, said: "We're excited to launch the brand new BoilerMagXC, it's the ideal filter for those looking for high-performance protection in restricted spaces at an attractive price. We identified a gap in our range by listening to our customers and installers, responding accordingly with a product we believe will add value to merchants as well as being popular amongst installers. The response to date has been overwhelming."
The filter can be fitted on either vertical or horizontal pipework, features a non-block magnetic circuit, and satisfies a requirement of BS7593:2019. Servicing can be done in a matter of minutes by simply removing the core cover and rinsing.
BoilermagXC extends the BoilerMag system treatment range further, offering more choice for domestic installations. The full range includes the BoilerMag Domestic, treatment chemicals, scale reducers and heating system filters for industrial and commercial properties.