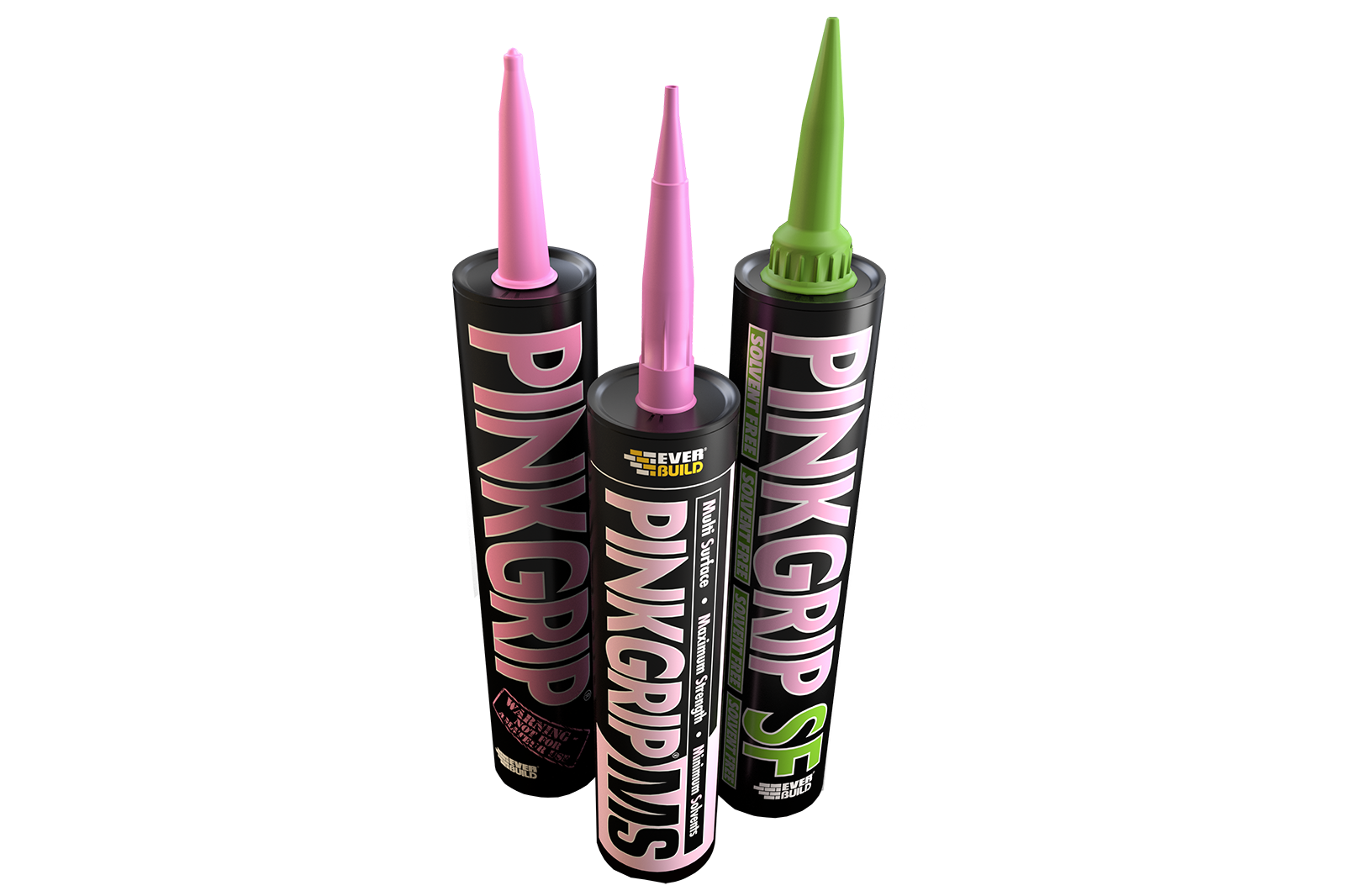 Sika Everbuild has launched a new grab adhesive – Pinkgrip MS – to expand its Pinkgrip range with solutions to suit various application requirements.
Manufactured using the latest hybrid polymer technology, Pinkgrip MS brings together the application and performance benefits of both the original solvent-based Pinkgrip and solvent-free Pinkgrip SF products. As it is formulated with minimal solvents, it can be used freely on sites that now require low VOC products as standard.
The new hybrid formula also brings improved performance with very few application barriers. As well as increased weather resistance, meaning it can be used both inside and out, Pinkgrip MS will stick virtually any two materials together – making it a versatile and reliable grab adhesive for projects demanding high performance.
Victor Rodrigues, Product Manager at Sika Everbuild, commented: "We're proud of our original Pinkgrip product, which has become a firm favourite with the trade since its introduction almost two decades ago. So, it was very important to us to retain the original products while expanding the range and providing a new low VOC option to meet the latest criteria for building products used on certain sites.
"What we're doing here is offering our customers a choice, to pick the Pinkgrip which suits them depending on their individual project and site requirements. We are committed to continuous product innovation and development to make sure our products meet the high standards our customers expect in terms of application, performance and lifecycle and Pinkgrip MS is an excellent example of this in practice."
Pinkgrip MS is available in 290ml cartridge, Pinkgrip in a 350ml cartridge and Pinkgrip SF in a larger 380ml cartridge. All three products are available in the distinctive pink shade while Pinkgrip SF also comes in white.