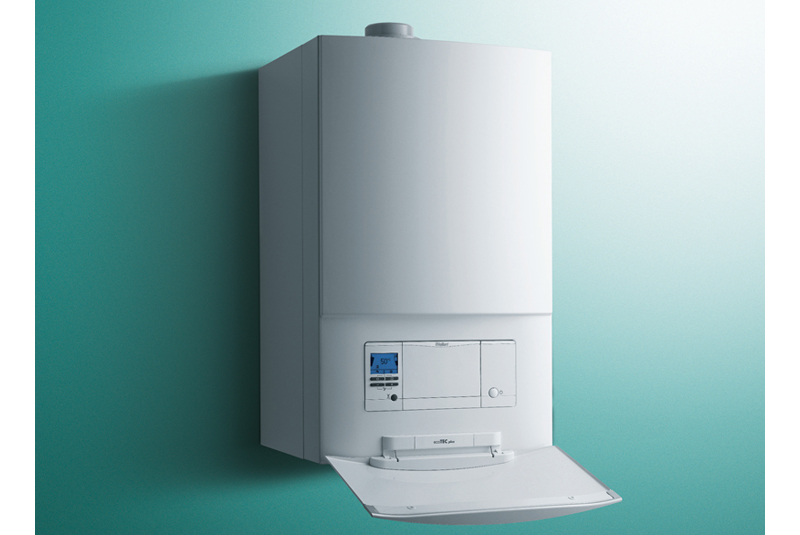 Vaillant has unveiled two new products which have been developed to serve both the domestic and commercial markets.
These two new models are the first products manufactured in Belper that will enable both domestic and commercial installers to provide tailored solutions to their customers. The ecoTEC plus 48 and 64kW replace the ecoTEC plus 46kW and 65kW wall-hung boiler range that was launched to the market in 2008. The new products are the first high output boilers of their kind to be released by Vaillant in over 10 years.
Both domestic and commercial installers will be better able to grow their customer base and explore opportunities thanks to the flexibility and practicality these latest boiler models offer. Both models still have the familiar feel that installers have come to recognise, and commercial installers will appreciate their compatibility with existing Vaillant commercial accessories, such as cascade rigs.
This enables installers to complete a job quickly, with ease and without resorting to time-intensive shutdowns of existing heating systems where applicable. This all helps in making the day-to-day life of an installer easier, thanks to quicker turnaround times for installations and safer manual handling with the products being smaller and lighter. In addition, ongoing servicing and maintenance can also be carried out with ease, as the front and side panels of the boiler can be completely removed for better access in tight and restrictive spaces.
The new products have been developed in response to rising demand for wall-hung boiler solutions across both commercial and domestic markets. Industry figures indicate that the commercial wall-hung market has developed from comprising 42% of the market in 2006, which was when Vaillant entered the commercial boiler market, to 68% in 2013.
John Bailey, Commercial & Renewables Systems Sales Director at Vaillant, comments: "We are delighted to launch these two new products to the market, which we believe will allow both domestic and commercial installers to have the real opportunity to grow their businesses.
"Since 2006, Vaillant Commercial Systems has led the market in technological development and new product innovation. We pride ourselves on developing solutions that drive benefits and efficiencies to both end users and our loyal installers. We fully expect the new ecoTEC plus range to outstrip the performance of their famed predecessors and look forward to installers' feedback on the new products."