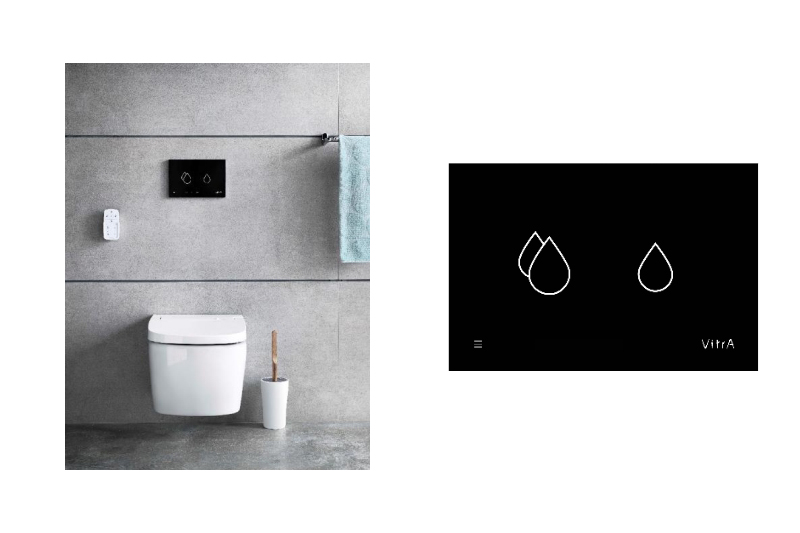 The VitrA Smart Panel flush plate is said to use the latest digital sensor technology to create the most hygienic and efficient WC flush available.
The company has combined smart technology with water-saving design in a modern and elegant flush plate. Made in glossy black glass, the panel features an anti-fingerprint finish making it easy to wipe clean. The smart panel system can be synced to the owner's mobile phone through VitrA's app: V-Care Smart Panel (compatible with iOS and Android devices), allowing the user to remotely flush using the app. From installation, the app begins to record usage data and has regular reporting features, allowing households to see their weekly water usage and identify how they can be more efficient. The app also relays local water announcements and power updates to aid better management of flushing systems.
VitrA's Smart Panel has three flushing options, full flush, half flush and periodic flush, allowing the user to have control over water usage. Designed with hygiene in mind, the new periodic flush mode can be set to regularly wash out the bowl, minimising the risk of dirt and stains accumulating and keeping waste pipes clean. An auto-flush mode is also available, supplying the optimum volume of water according to each flush. For families, the smart flush plate can be locked as a safety precaution for children.