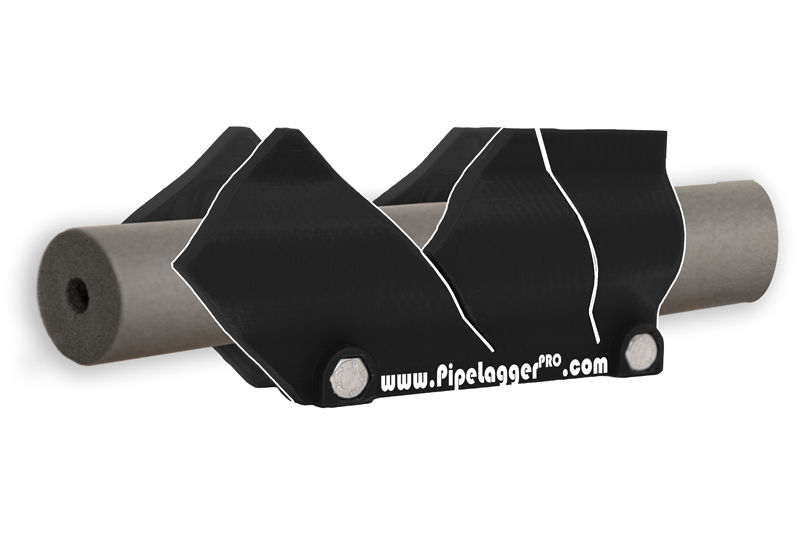 PHPI gets the lowdown on Pipelagger Pro. 
The problem
Evidence suggests that many installers get frustrated as they are unable to complement the high standard of their work with pipe lagging for their customers. Traditionally, installers cut pipe lagging over their knee and second guess angles – which is potentially unsafe and inaccurate. 
The solution
Pipelagger Pro addresses these issues. Pipe lagging is no longer a game of second guessing and running the risk of a sub-standard finish. The product is compatible with 13, 19 and 25mm wall thickness polyethylene foam on 15, 22 and 28mm pipe diameters.
How it works
The two integrated, self-centralising curves hug the contours of pipe lagging The inside face of the clamps has been ribbed for superior grabbing capabilities and incorporates stainless steel fastenings to prevent threads from suffering corrosion.
Pipelagger Pro in a nutshell
Features and benefits include:
minimising thermal heat losses for heated systems and thermal heat gains for cooled systems
supporting and promoting reducing energy consumption
offering professional work the professional finish it deserves
For more information visit www.pipelaggerpro.co.uk.