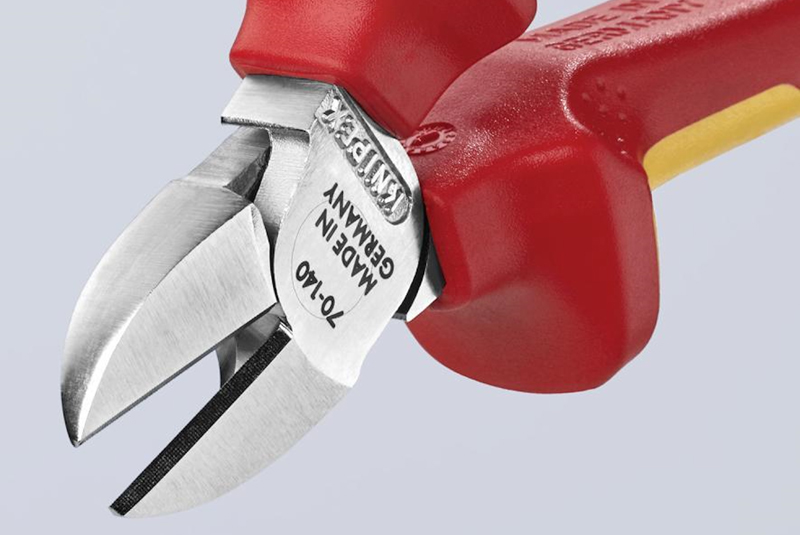 KNIPEX has four types of diagonal cutter, all of which offer customised solutions. The range includes the classic model, the robust high leverage version, the X-Cut, a real all rounder, and the Twinforce – for the toughest cutting requirements. Its broad range guarantees the right solution is on hand for tradespeople.
The Classic Model, for instance, is forged from high-quality material and offers a long service life. It has precision cutting edges for soft and hard wire and cleanly cuts thin copper wires. The new and more stable joint design balances movement and makes the Diagonal Cutter's cutting performance better than ever – it has a 20% higher cutting force.
The cutting edges, made from vanadium electric steel and oil hardened in multiple stages, have been additionally induction hardened (cutting edge hardness is approx. 62 HRC). With its slim head shape and precise cutting blade tips, the KNIPEX Diagonal Cutters are an essential tool, especially for jobs that take place in tight spaces.