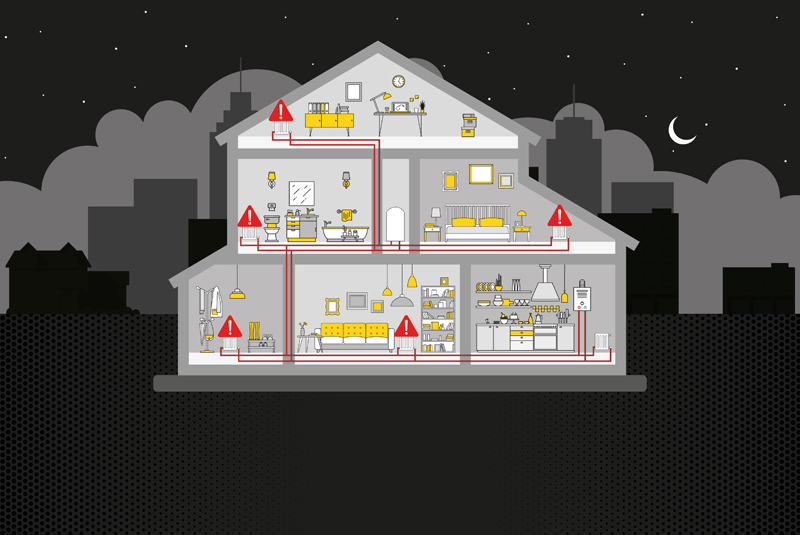 PHPI talks to Dave Goodyer, Area Sales Manager for Spirotech UK, about the launch of its new Better Heating hub and how it can help educate customers on how and why systems should be free from air and dirt
Why has Spirotech introduced the Better Heating hub? 
Over the years, we have seen more and more forward-thinking installers switching on to the concept of system protection and the importance of fitting air and dirt removal units on domestic heating systems. However, while engineers are increasingly aware of the value of deaeration and dirt separation, there is still a knowledge gap amongst homeowners.
Following a recent installer survey, we found that engineers needed additional support, when recommending deaerators and dirt separators to homeowners. Nearly 60% of installers now suggest them as standard, but a good number of customers still don't proceed with their installation. This is often due to cost but also because of a lack of understanding of the benefits; over 80% of installers felt that homeowners don't understand deaeration. Instead, homeowners are attempting to resolve issues themselves, by regularly bleeding radiators for example; a method that should be considered a short-term solution only.
This lack of understanding around the symptoms, causes and effects of system contamination means many homeowners have heating that is inefficient and costly to run.
Who is it for – installers or homeowners?
We've introduced the Better Heating hub to help installers when they're having conversations with customers about system protection measures. When quoting for a new boiler install, for example, homeowners will often look for ways to reduce costs –which sometimes means units such as deaerators and dirt separators are taken off.
The hub contains lots of consumer-friendly information and videos that explain the importance of removing air and dirt from a heating system, using simple language and diagrams that homeowners can understand. We've included a symptom checker for example, that will help homeowners recognise the signs that their system is suffering, whether that might be noisy pipework or radiator cold spots.
So how can installers use the Better Heating hub?
The hub provides installers with useful materials that will help develop customer relationships and can be used during conversations with homeowners or as somewhere to signpost them to for more information, after you've provided a quote. It covers the key questions customers have about whether they should invest in a deaerator and dirt separator – from the signs that they need these units in the first place and how air and dirt enter a system, through to the damage air and dirt can do, how they can be removed and the benefits of a cleaner system.
It can be difficult to demonstrate to a homeowner the adverse effects that air and dirt can have on a heating system's efficiency and reliability. The Better Heating hub is a home to consumer-friendly content that really explains how improved system health and lower energy bills can be achieved through system protection.