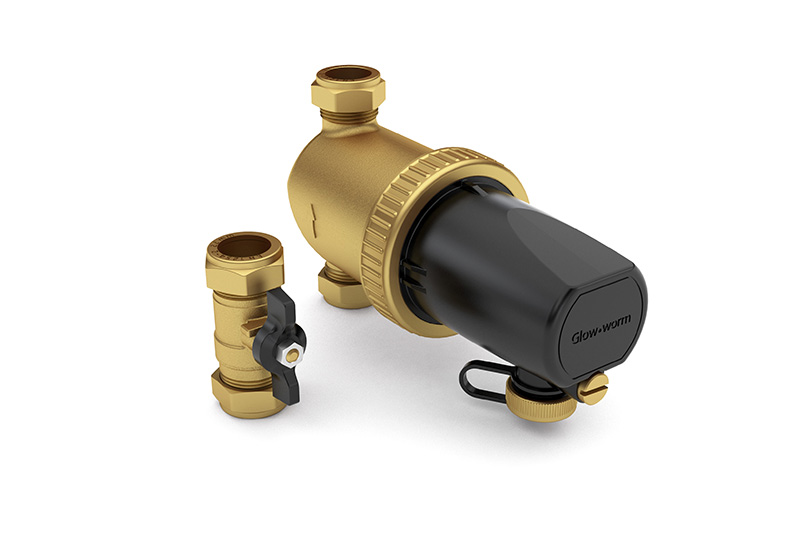 Glow-worm has unveiled its new Power System Filter, which has been engineered to fit into tighter spaces easily and discreetly. Specifically designed for use with Glow-worm boilers, the filter offers flexible siting, quick installation and easy dirt removal.
Because the filter is fitted horizontally, less space is required. Compared to classic filter designs, a smaller portion of the filter is visible once fitted so that it looks less intrusive and gives installers more siting options. The filter can be easily dismantled in the middle to remove the magnet sheath for cleaning.
The main body of the filter is high-quality brass to match the standard of the rest of the Glow-worm portfolio, whilst the front is made from lighter composite materials, removing unnecessary weight from the product.
Spencer Clark, Commercial Director at Glow-worm, says: "We have created this new filter following feedback from installers, who often work with very limited space, so they need products that are easy to install as well as access for servicing. When fitted with a Glow-worm boiler, not only will it help to protect system components, but also maximise its performance to benefit installers' customers too."
O-rings for the filter are also available as a spare part should any need replacing during the servicing process.
For more information, visit www.glow-worm.co.uk/powerfilter