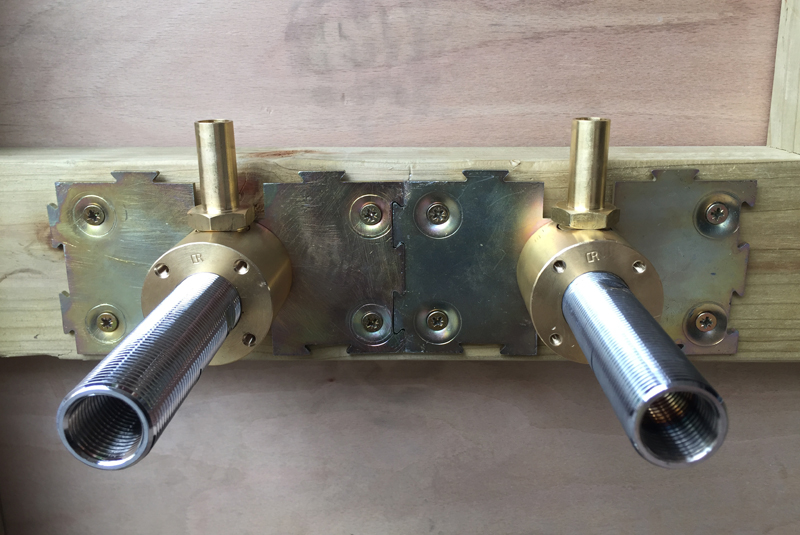 PHPI finds out about a new fixing system from its inventor, Ty Harnett.
Hi Ty, can you tell us a little more about Alfie?
Alfie – which stands for: Adaptive, Load bearing, Fit & forget, Interlocking, Exactitude – is an all in one wall fixing system to accompany a variety of wall mounted brassware fittings, designed to make installers' lives much easier.
How did you come up with the idea? How will it help installers?
Current 1/2" fittings on the market are not very strong and can put too much stress on soldered joints, making them more susceptible to leaks, especially when supporting heavy items – large fixed shower heads arms/drencher heads, wall mounted taps and bar shower valves, for instance.
Alfie helps installers as the design is totally fit and forget, requires no drilling of tiles with fast fix kits or needs depth planning of 1/2" fittings when using offset adaptors, which come with many taps and shower valves.
It also eliminates copper pipes ever needing to exit a wall, which as many plumbers will know to their frustration, often get knocked by passing trades and even damaged.
Ultimately, Alfie is designed to speed up first fix and second fix, while guaranteeing no leaks in the wall.
Q: How easy is Alfie to fit? What's the process?
In short, very easy! It takes around half an hour to first fix and half an hour to second fix. A brass manifold is mounted to a wall plate and a chrome tube protruded through the wall which can be cut. A unique dressing tool can then be used to put a flat face on the end of the tubes if they are cut.
Q: What kind of applications will it be ideal for?
A number of different applications, with some of the key ones including:
*Fixed shower heads
*Shower hose wall fittings
*Wall mounted taps
*Bar shower valves
*Converts to copper pipe
*Converts to our luxury isolation valves (no hot works at all)
Q: Have you had any feedback from installers yet?
Yes, the feedback has been positive and echoed as a brilliant solution for bathrooms and wet rooms.
One of the challenges installers currently face onsite is being able to guarantee a 1/2" wall fitting finishing flush with a wall where the various substrates are unknown at first fix stage (dot and dab gauge, tile adhesive depth and tile thickness). The internal 1/2" thread solves this, but also provides a secondary seal and allows the installer to be fully in control of tightening the chrome wall fixture exactly where they want it.
Equipment needed based on a typical timber stud wall when using two Alfie kits:
*Battery powered impact driver
*Adjustable spanner
*Tape measure
*Small spirit level
*Loctite thread cord
*8 x wood screws
*Silicone sealant
*2x Alfie kits
*2x chrome decor rings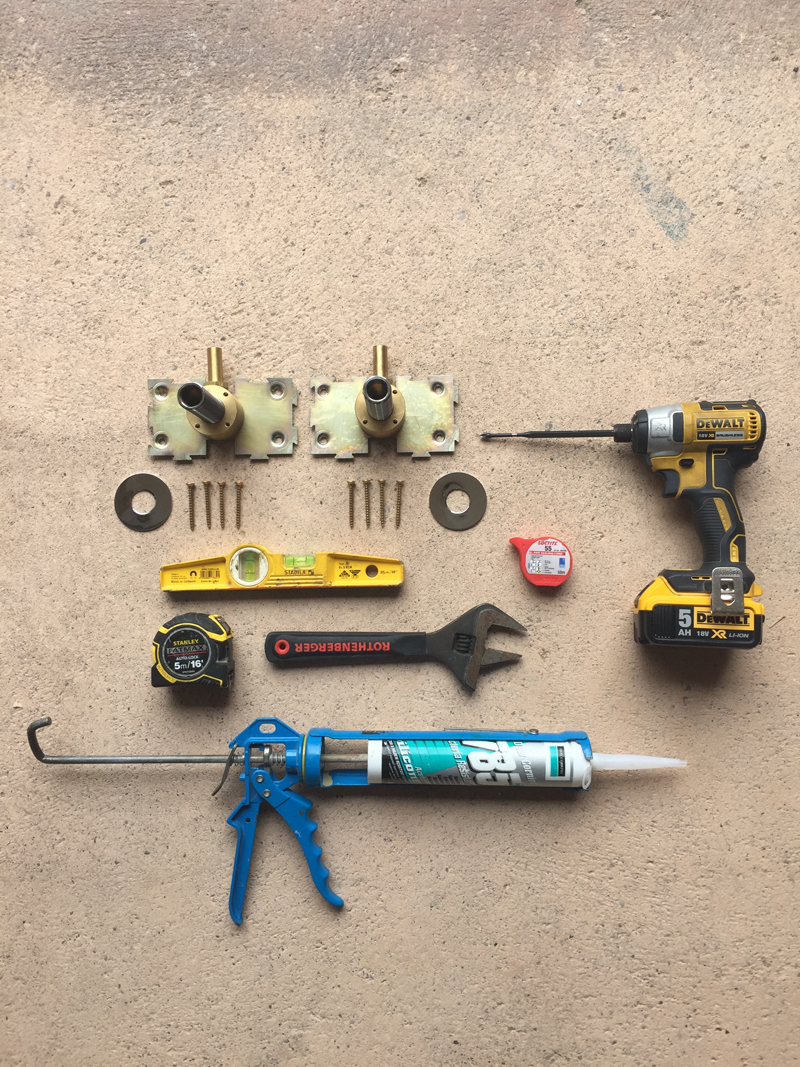 To find out more about Alfie, email [email protected]