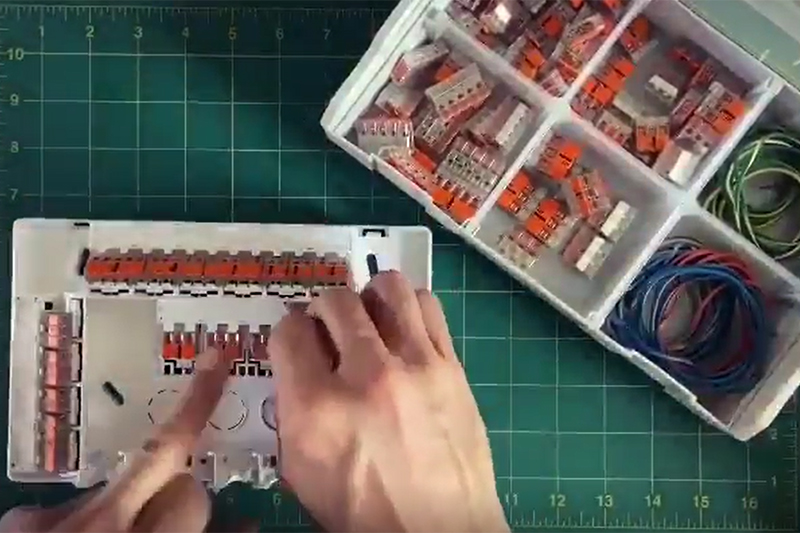 PB Plumber checks out WAGO's new junction box.
Peter Booth says: "The new junction box from WAGO can take up to 12 sheathed cables and uses the 221 connectors for up to 60 connections. The box is double the size of the L32 and doesn't come pre-loaded so you can add as many or few as you require."
Product features include:
*Populate it your way, with 221 4mm² connectors
*Maximum of 60 conductors
*120mm centre mounting holes
*12 cable entry (surface and rear)
*Structured arrangement helps eliminates faults
*Highly visible labeling
*IP20, BS60670-22 approved enclosure
The product is suitable for heating, lighting and control applications.