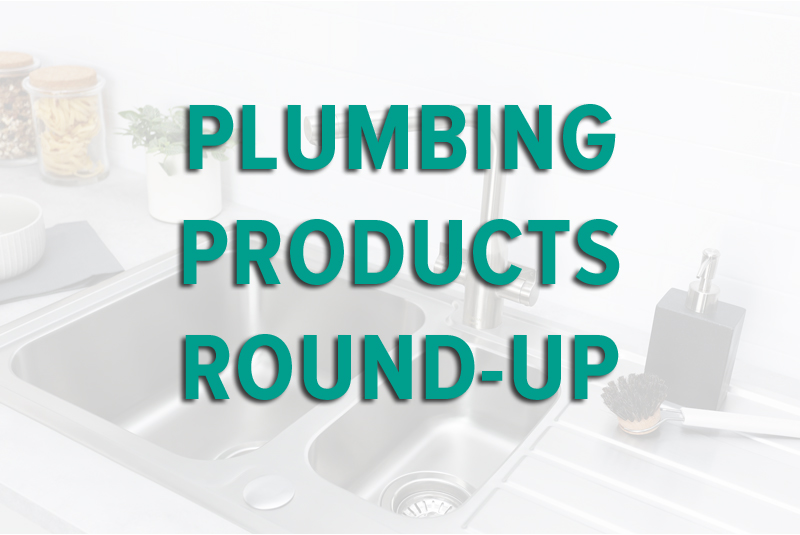 Roman
Bi-Fold Wetroom Panel
Expanding its Innov8 Collection, Roman has introduced its new Bi-Fold Wetroom Panel. This Bi-Fold Wetroom Panel has been designed to add a completely inclusive showering solution to any bathroom with the flexible door function. The wetroom panel folds back against the glass and then folds again straight back to the wall, offering a large and open space to enter the showering area. It is designed to work in large and small alcove spaces, as the folding action provides an aperture to enter the showering area even in a smaller bathroom space. The unit stands at 1967mm high with 8mm thick glass, chromed brass hinges, chromed brass top caps and ultra-clear seals.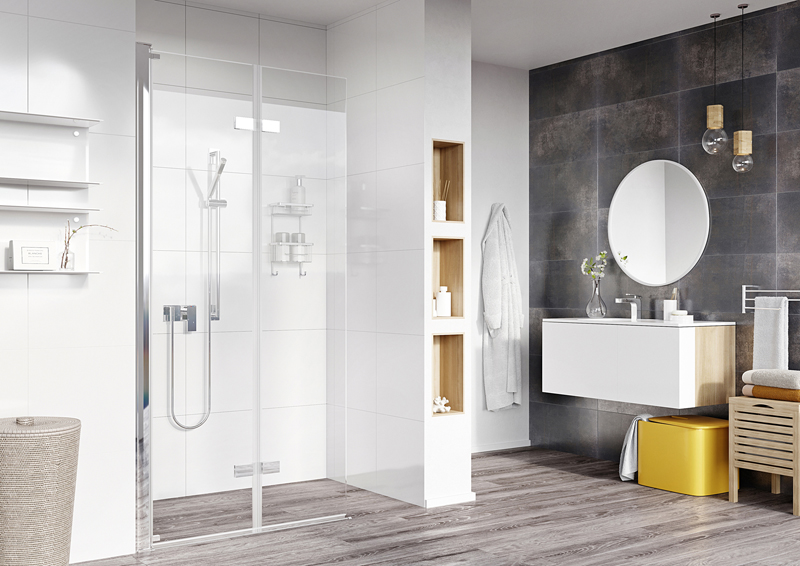 UltraTileFix
ProSuper Grip
Home to ready mixed and cementitious powder tile adhesives, UltraTileFix's portfolio range includes the ProSuper Grip. The acrylic wall tile adhesive has been specially formulated for its non-slip, high grab properties which allow for the speedy application of standard and large format wall tiles. Suitable for intermittently wet areas such as domestic showers, kitchens and bathrooms, ProSuper Grip boasts an anti-fungal additive which prevents the build-up of mould, providing a long lasting finish every single time. Ideal for ceramic tiles and porcelain or natural stone mosaics, ProSuper Grip conforms to D1 TE EN 12004 classification, has coverage of 6m² per 15kg and can be grouted after 18 hours.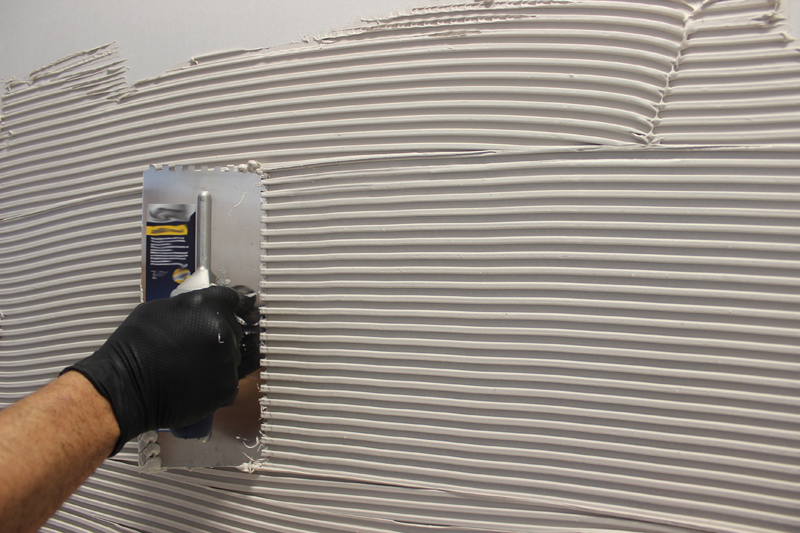 Wirquin
NEO
Boasting a zero-leak bottle trap, Wirquin has launched the NEO, a full range of basin and sink traps. Due to bi-injection technology, all washers are over-moulded onto the body so there can be no loss of washers, giving total protection against leaks. The Wirquin NEO Air system function is an option that replaces the traditional ventapipe air admittance valve, preventing gurgling and bad smells. When a negative pressure is created in the pipework, the membrane rises and creates continual ventilation to prevent the suction of the water seal. All Wirquin NEO products have been designed to be quick and easy to fit thanks to the 'quick safe' function, a ¼ turn captive nut and a ¼ turn base.
PJH
SENZO
To meet the increasing demand for bathroom furniture, PJH has launched the SENZO range of modular, wall-hung bathroom cabinetry. Featuring a two tone finish with chamfered edging detail to doors and drawers, the SENZO collection is exclusive to PJH. SENZO is available in two muted finishes that mix a textured wood grain cabinet with a matt door, boasting an anti-finger print surface. The Vanity Units (600 or 900mm wide) come complete with a sit-in resin washbasin and feature a hidden internal pull-out drawer. The 400mm Tall Unit includes a full length internal mirror and shelves, and there is also a 500mm cloakroom vanity unit with basin coordinating two tone mirrors (600 or 900mm wide).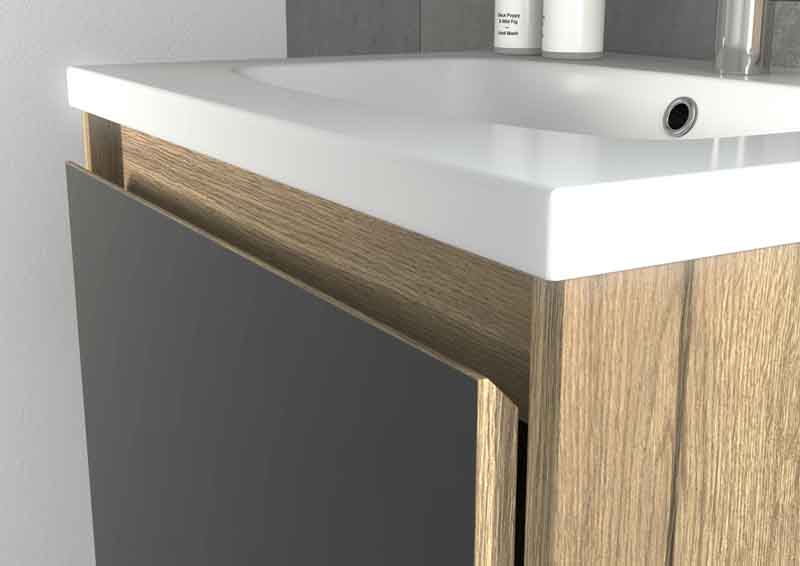 Saniflo
Sanipack Pro Up
Designed to be concealed from view, where back-to-wall-hung sanitaryware is required, the extra slim Sanipack Pro Up can take waste from a WC, wash basin and shower. The Saniflo Sanipack Pro Up offers easy access to both the tank and the electrical connections thanks to its removable lids, which provide easy maintenance. With its extra slim dimensions, the unit pumps up to 5m vertically or 100m horizontally and discharges through 22, 28 or 32mm pipework. It also has the capacity to connect a WC, wash basin, bidet and shower, and is ideally suited for fitted bathroom units. The product features up to a five-year warranty once the product is registered.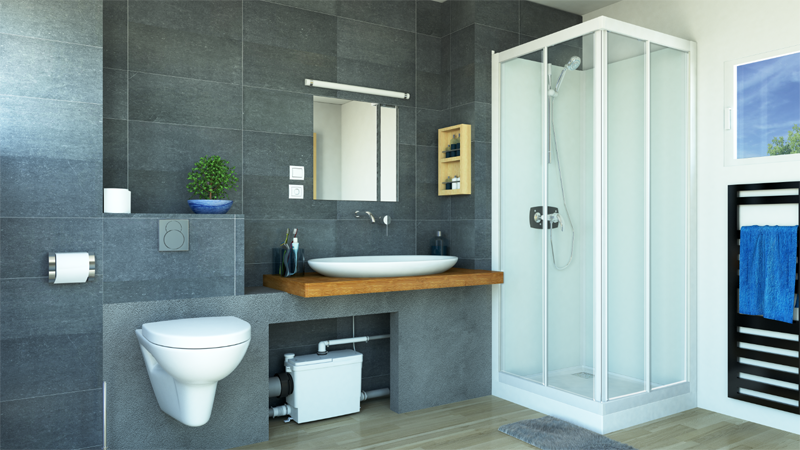 Bristan
Kitchen sink range
With the launch of its first ever range of kitchen sinks, Bristan says it has specifically designed the collection to make life easier for installers. The range comes with the brand's Easyfit base already pre-installed, alongside pre-fitted flexi tails. This means that an Easyfit tap body can be fixed to the sink with minimum fuss and includes strainer waste, overflow, pipework and fixings. The sink collection includes four key designs – Glacier, Ingot, Quartz and Index & Inox – but offers 28 variations across eight ranges, covering glass, composite quartz and stainless-steel finishes. All sinks are available in 1.5 and 1.0 bowl variants and feature a satin finish.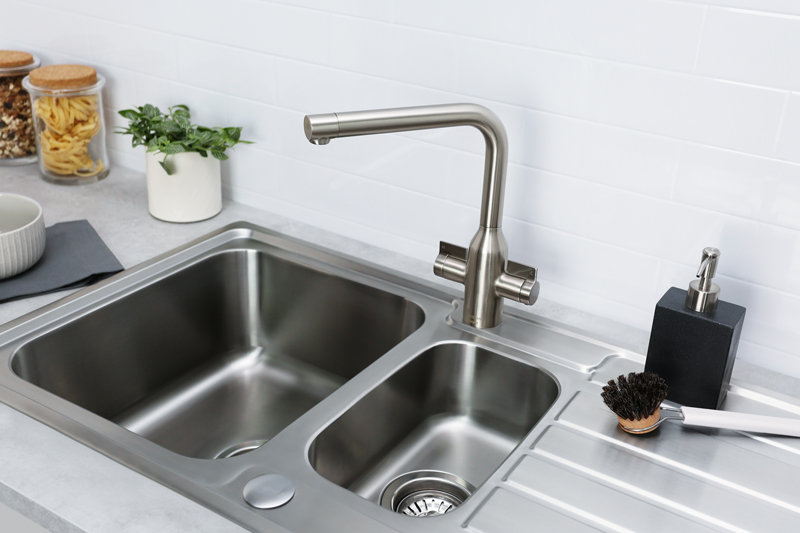 Fabdec
Pre-plumb water heater
Stainless steel heat transfer product manufacturer Fabdec is introducing a pre-plumb version of its WXI range of unvented water heaters. The pre-plumb version is aimed primarily at the residential sector, allowing for a simple and fast installation, even in enclosed spaces, says the company. Its 3S Technology is a self-sustaining internal expansion system that adopts a natural phenomenon based on the Venturi effect – a system in which atmospheric air is drawn into the system as water is demanded upstream. Because this occurs as per the hot water demand it does not deteriorate in performance over time.