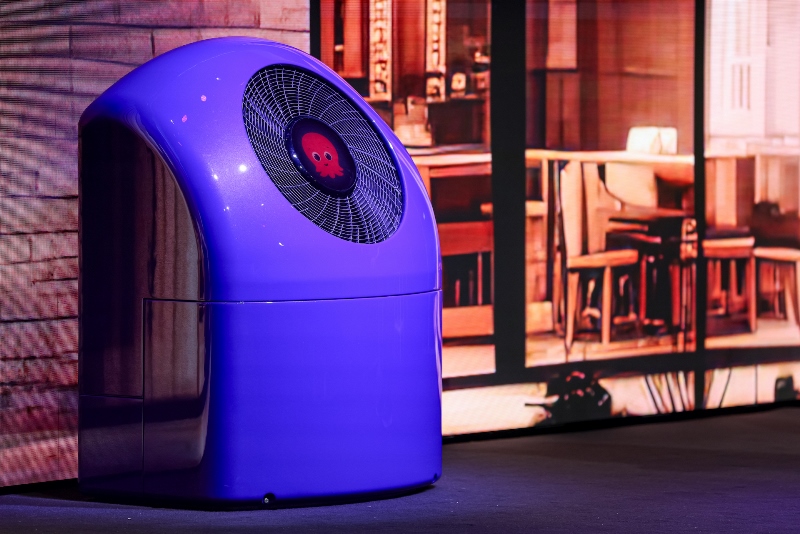 Octopus Energy CEO Greg Jackson recently launched the smart heating system 'Cosy Octopus' with the vow: "This paves the way to heat pumps for everyone." 
Jackson launched the heating system at the WIRED & Octopus Energy Tech Summit in London. It will be available from December. 
It consists of the 'Cosy 6', Octopus' new heat pump; 'Cosy Hub', a home controls system; 'Cosy Pods', room sensors; a bespoke smart tariff; and the Octopus 5-star service.   
The company says that 'Cosy Octopus' is free for homes that don't need any work to fit the system after the Boiler Upgrade Scheme (BUS). Homes that need adjustments, it says, – such as new radiators, piping or a hot water tank – will get the system from around £3,000 after the grant. 
The system will enter the market with a 6kW heat pump – aimed at a typical three-bed UK home – with more and larger models due to come over the next six months. 
'Cosy 6' was designed by Dr Jason Cassells, CEO of Octopus-acquired Renewable Energy Devices (now known as Octopus Heating), and manufactured in Craigavon, Northern Ireland, and has six patent applications pending.  
The home controls system 'Cosy Hub' and 'Cosy Pods' were developed by a team in London led by electrical engineer Derya Robinson. 
Greg Jackson, Founder of Octopus Energy Group, commented: "This is a huge day for clean heating. The combination of a high-temperature heat pump (as hot as a gas boiler), Octopus smart tariffs and room sensors across your home doesn't just open up cheaper clean heating – but more comfort too."