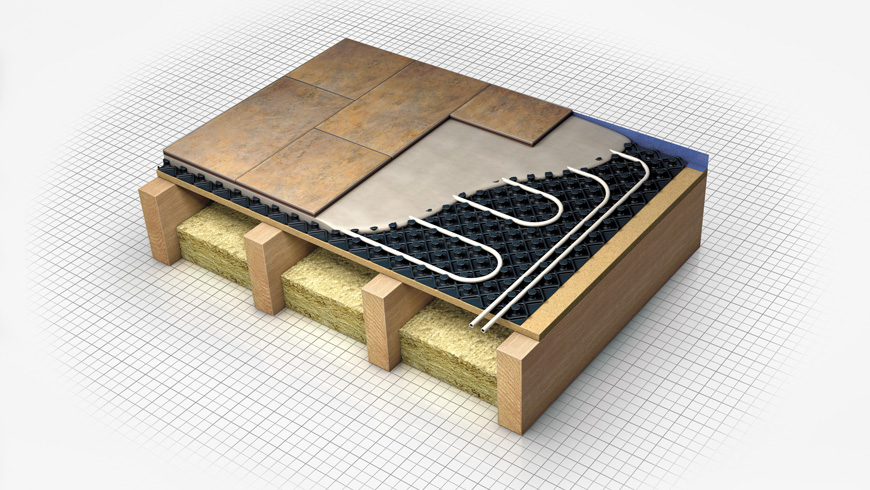 Many more properties can now enjoy the benefits of warm water underfloor heating, thanks to LoPro Max, says Nu-Heat. The key features of this product are:
High heat output – up to 120W/m².
Super-fast response time – equivalent to that of a traditional radiator system.
The easy-to-use self-levelling compound can be walked on after just eight hours and provides a perfectly level surface ready for tiling within 72 hours.
One third of the running cost of an electric UFH system.
Virtually any floor covering can be applied over LoPro Max.
All this with a low height build-up of just 22mm.