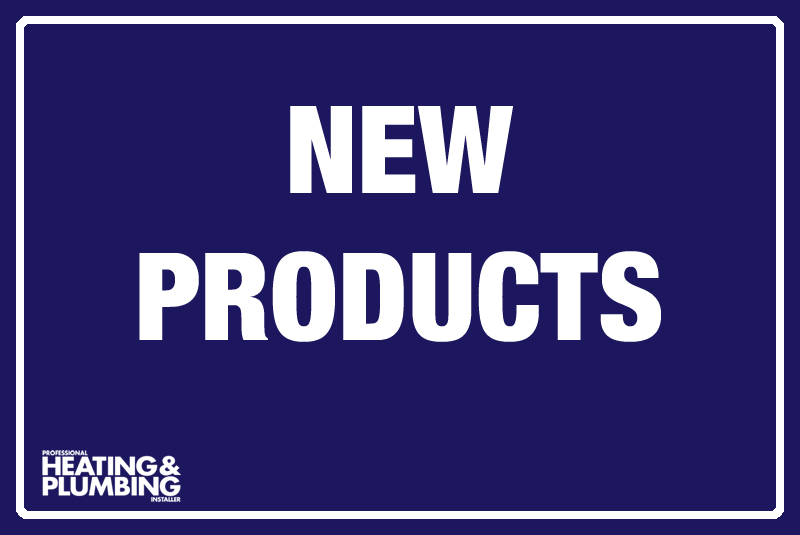 Stickers & That
Magnetic trays
In an effort to reduce the risks of installers losing screws when on the job, Stickers & That is now offering branded magnetic trays. The 4″ disc features a powerful magnet – ideal for keeping screws held in one place.
Each bowl comes with a 57mm custom personalised vinyl sticker inside so installers can keep up their branding consistent, for a more professional approach. The sticker is fully designed from scratch and nothing goes to print without your full approval.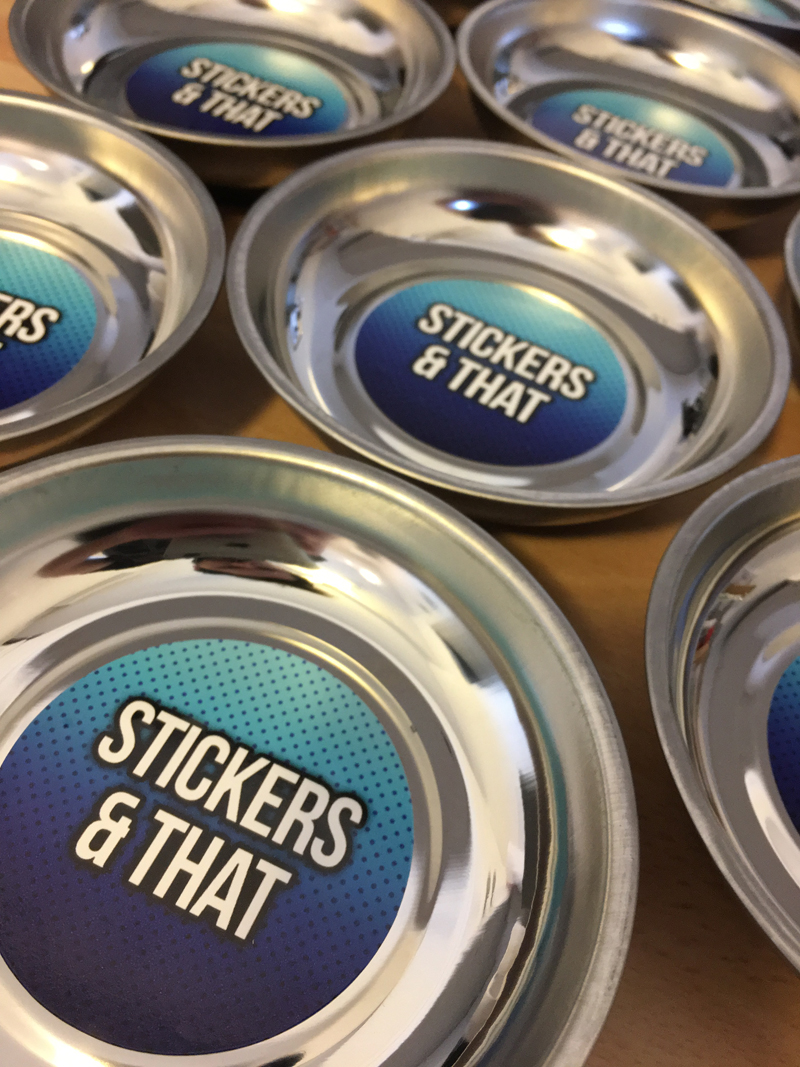 Ariston
Aures Slim Multi
Adding to its portfolio of electric water heaters, Ariston has introduced the Aures Slim Multi. Suitable for a range of applications, from bathrooms and kitchens to loft conversions and utility rooms, each compact unit can simultaneously supply multiple outlets – such as a sink and a shower – with instantaneous hot water.
The unit is equipped with a flow sensor system, which initiates instantaneous water heating when an outlet is opened. It also boasts a front facing dial complete with LED indicators to highlight the selected power level: 'low' (4.5kW), 'medium' (5kW) or 'high' (9.5kW). All internal components can also be accessed from the front of the unit for easy maintenance, while the product's compact size ensures space is saved when it is installed.
Hultafors Tools
Mini Pocket spirit level
With a vision to give professional tradesmen and women the best quality tools for optimal on-site performance, Hultafors Tools has launched the Mini Pocket spirit level. Added to its range of levelling and marking equipment, the ergonomic design includes a crush-proof vial with a +60% magnifying effect and luminescent effect for easy reading in light or dark conditions.
It also features a strong protective casing and is available in a magnetic version which is said to be ideal for accurate vertical measuring.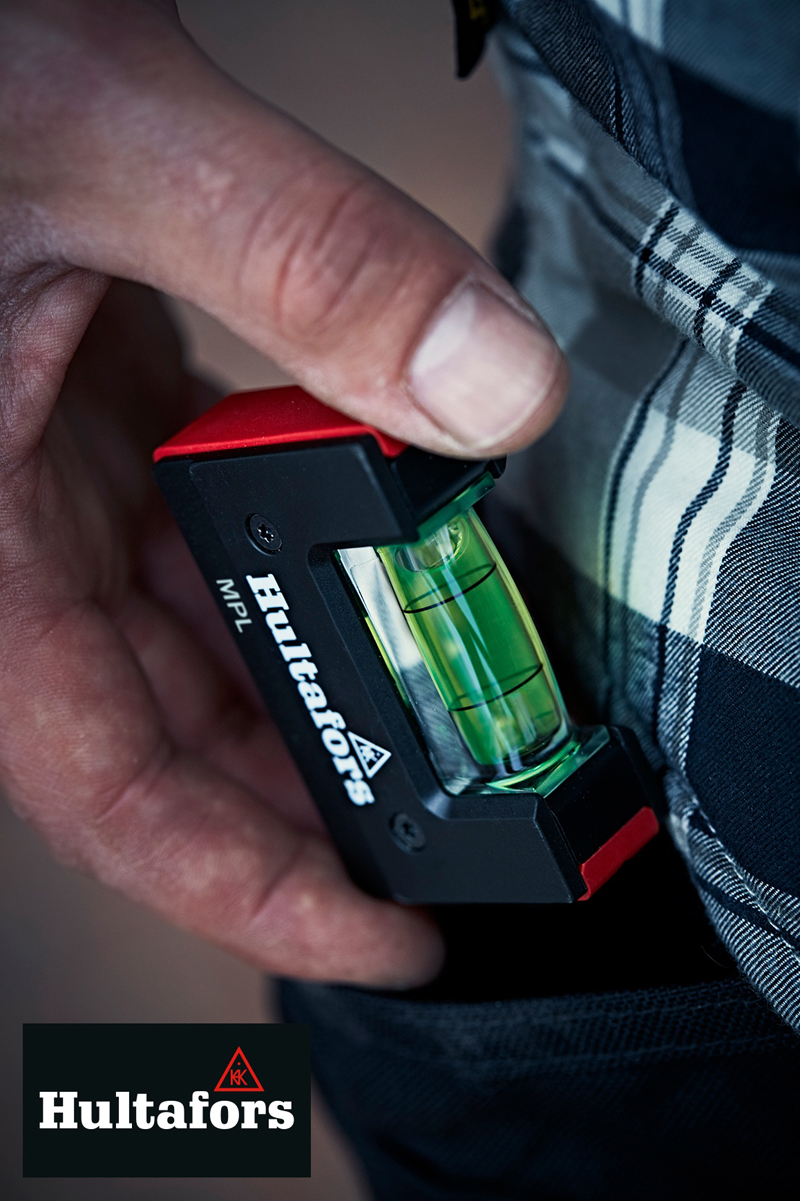 Dunlop
RX-3000 Waterproof Wall Tile Adhesive
Designed for use in several wet environments including bathrooms, power showers and wetrooms, Dunlop has introduced the RX-3000 Waterproof Wall Tile Adhesive. A high performance D2 ceramic wall tile adhesive, it comes ready-mixed for instant use.
The RX-3000 includes benefits such as ease of use and instant grab, and promises to deliver an effortlessly smooth finish. Dunlop also provides a 10-year guarantee, free technical support and on-site project assistance.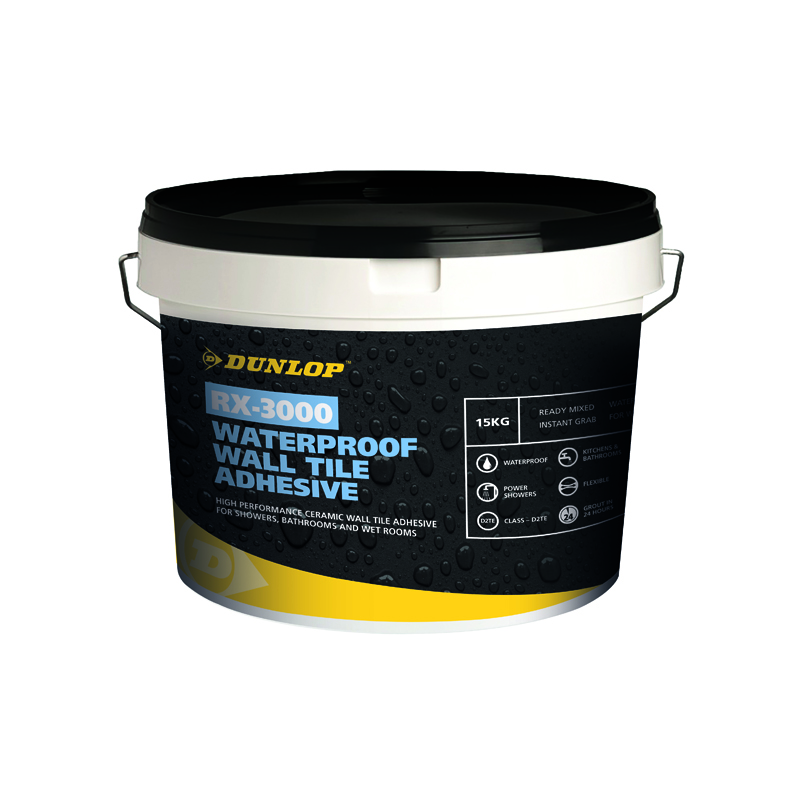 Snickers
FlexiWork SoftShell Trousers
Featuring Hi-tech fabrics and body-mapping designs, Snickers Workwear has launched the FlexiWork SoftShell Trousers. Designed to ensure maximum working mobility, the four-way stretch comfort fabrics integrated into the Work Trousers aim to deliver enhanced freedom of movement, as well as improved ventilation and overall comfort.
They also feature a slimmer tailored fit for protection against snagging as well as Armortex Kevlar reinforced stretch fabric in the KneeGuard Pro System to ensure greater flexibility, comfort and durability.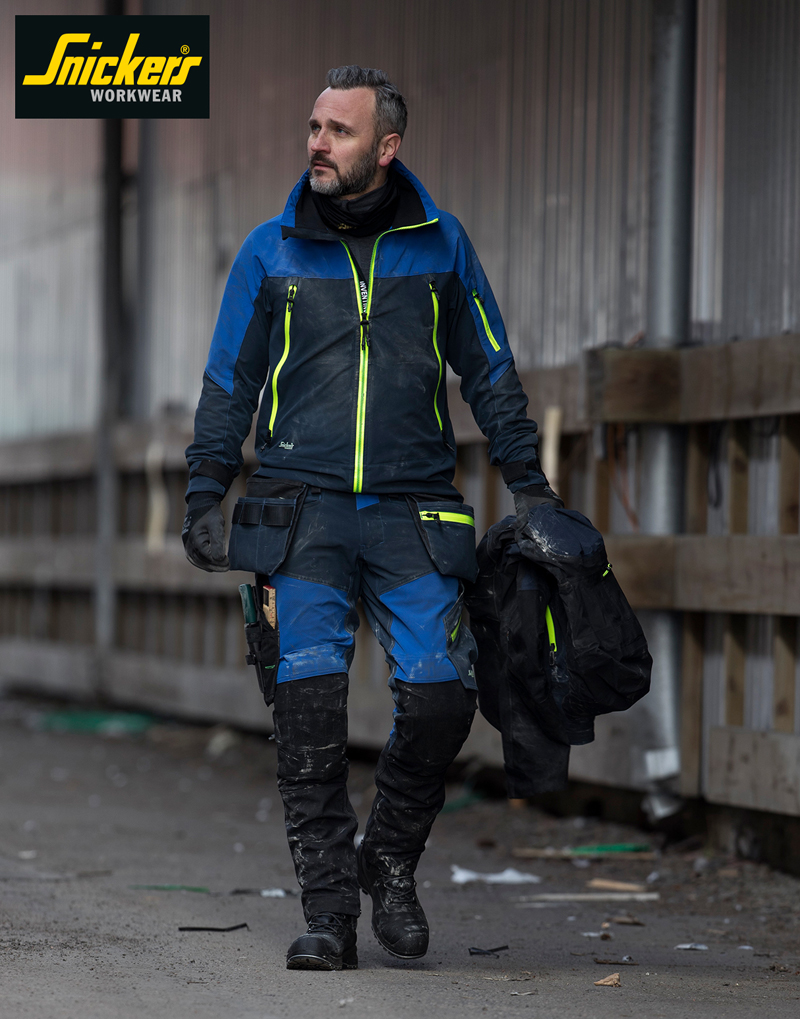 Domus Ventilation
Specification Guide
Covering its full range of ventilation products for the domestic and light commercial markets, Domus Ventilation has introduced a Specification Guide. The 108-page Specification Guide has been developed by the company's in-house Technical Department to support consultant's specifications and text data.
Forming part of the company's strategy to return to the specification sector, the guide features products such as the recently released HRXE Mechanical Ventilation with Heat Recovery (MVHR) and the CMX Mechanical Extract Ventilation (MEV) units. Domus Ventilation's ducting systems are also featured, along with its range of intermittent extract fans.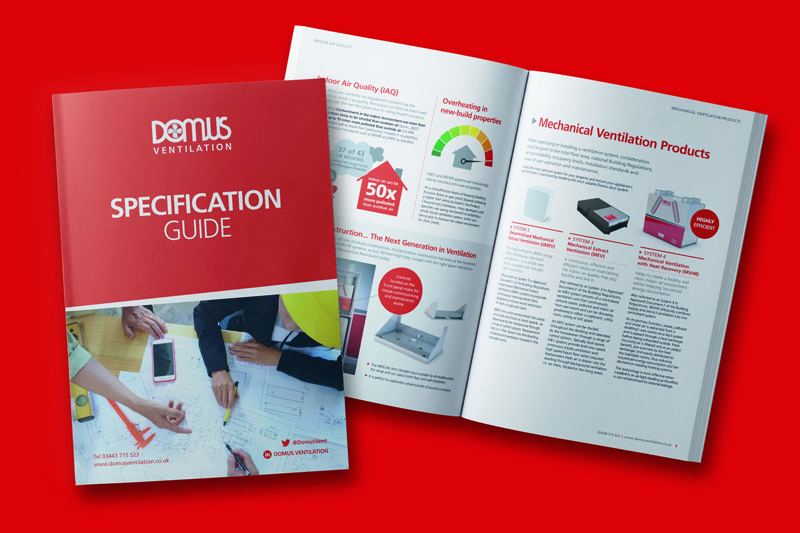 Truckman
Van Racking
A new service offering racking systems and a comprehensive fit-out service to support building professionals has been launched by Truckman. The new conversion service will offer a bespoke full turn-key solution tailored to sole traders.
Project managing the conversion, the firm will investigate what vehicle security, graphics and specialist electrics the customer would benefit from.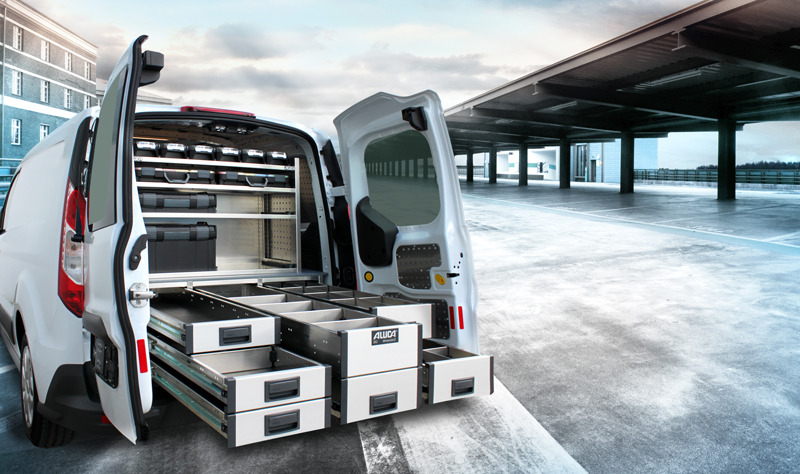 Abacus Elements
Tile Backer Board
Abacus Elements new Elements Ultimate Tile Backer Boards are designed to provide a fully comprehensive system for creating waterproof solutions in all fixing applications, says the company.
The system incorporates a wide range of board sizes and includes floor and wall kits, all of which can be tiled directly. The key features of the board include insulating properties, high compressive strength, and a full range of complementary components.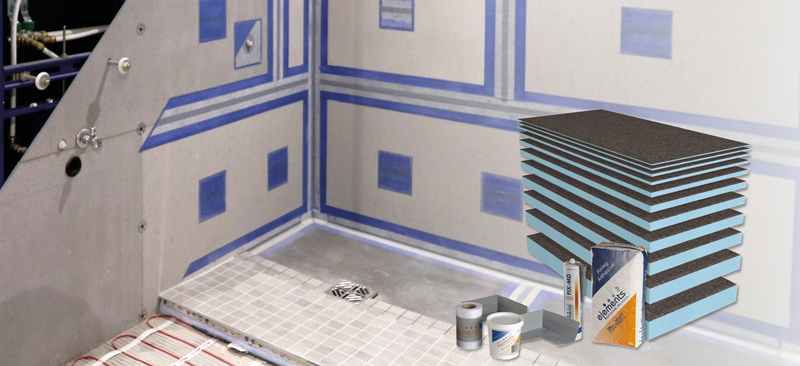 Dickies
1922 range
Dickies has unveiled a new product range aimed at younger tradespeople, inspired by its 96-year history. Launched under the banner 'Hard Working Since 1922' – the year in which Dickies was first established – the collection includes t-shirts and beanies, plus a puffa jacket, fleece and sweatshirt. Design details used in the range include the classic Dickies horseshoe logo and colours influenced by the company's branding from previous decades.
Available in a number of colour-ways, the company believes items from the 'Hard Working Since 1922' collection work particularly well with options such as the Dickies Eisenhower Extreme trousers and the Phoenix style shoe or boot.
"This latest collection celebrates our proud heritage as a workwear provider, while incorporating a style that's very much of the moment," said James Whitaker, Marketing Director. "While each item in the range naturally works well as a leisurewear option, all products have been created to our very high standards of quality, ensuring they provide the comfort and durability needed to support tradespeople at work."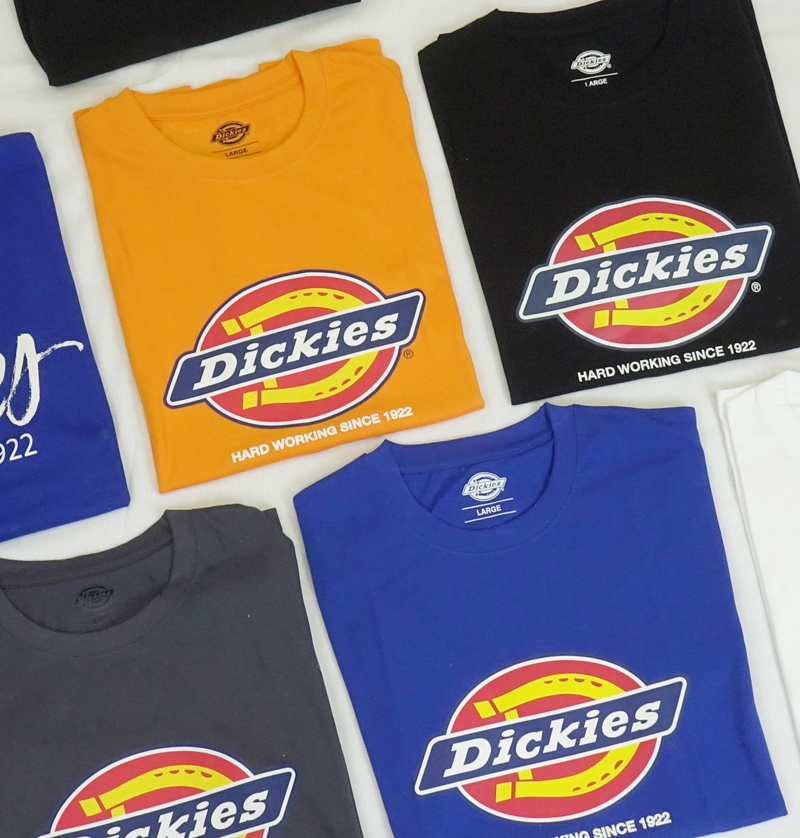 Unilite
HL-4R Headlight
To operate efficiently, installers need to keep their hands free and see what they're doing. Fear not, as the new HL-4R headlight from Unilite has arrived to save the day. With its 275 Lumen output from its CREE LED, it is said to provide a strong, well spread light to help you to see anything and everything when performing vital work.
This is in addition to the two, 5mm red LEDs, which can be put into action when you want to preserve night-vision. With a USB rechargeable lithium-polymer battery, it has a 6.5-hour runtime on its highest setting. Additional features include 3M VHB adhesive helmet mount capability and IPX5 water/heavy rain resistance.