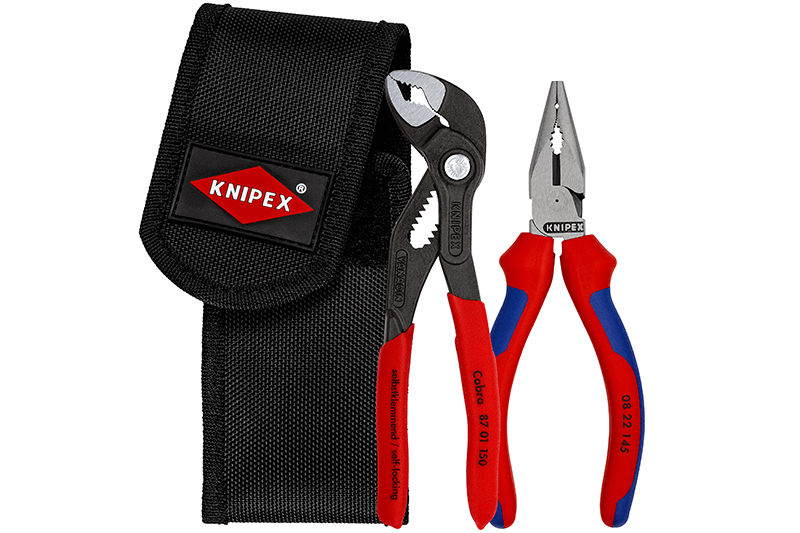 KNIPEX offers three Mini plier sets in belt tool pouches made of tough polyester fabric, complete with a Velcro fastening and belt loop. It makes working on site or in confined spaces even easier as the tools are so much easier to access, just when you need them.
The KNIPEX Mini Cobra High Tech Water Pump Pliers feature in all three kits and allow adjustment directly on the workpiece at the press of a button; with fine adjustment for optimum adaptation to different workpiece sizes up to 27 mm. Each kit is ideal for both large and small gripping, holding and cutting tasks and have a different tool to complement the Cobra.
Model 00 20 72 V01 includes a Mini Pliers Wrench, 00 2072 V02 includes the High Leverage Diagonal Cutter and 00 20 72 V06 includes the Needle Nose Combination Pliers, ideal for working in hard-to-reach places thanks to its slender head shape with powerful, pointed jaws with cutting edges for soft, medium hard and hard wire up to 2 mm.
The KNIPEX Mini pliers sets in tool pouches allow maximum flexibility for tradespeople with easy access to tools when you are on the move.