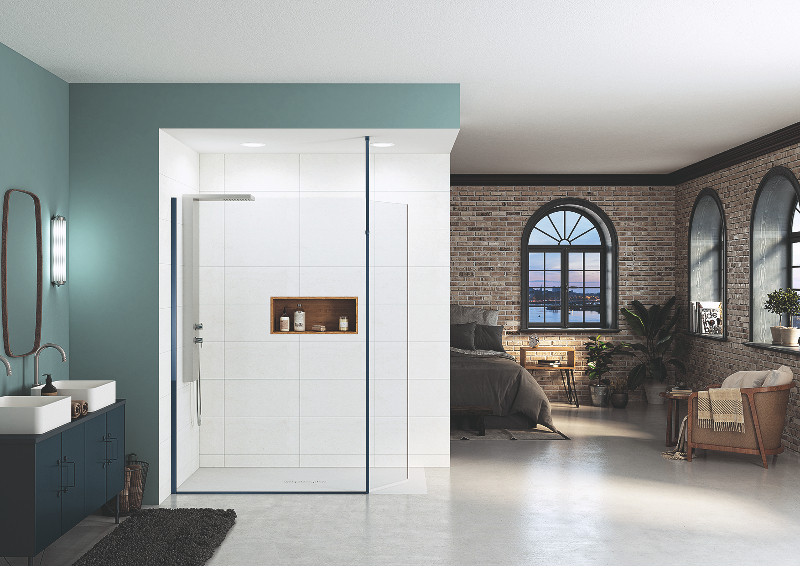 Kinedo has added another range of walk-in shower enclosures to its shower portfolio in the shape of the Ekinox+ range.   
One key feature of the Ekinox+ range is the option of coloured profiles such as the brushed cobalt blue aluminium profile and the copper or brushed stainless steel option.  
The Ekinox Solo is a simple glass panel option for an open showering area. It can be installed in a corner, in a recess or against the wall; the latter option requires two reinforcement bars.  
Ekinox Duo features a 180° pivot section to eliminate splash and can be installed with a choice of a chrome straight reinforcement bar (1200mm max) or a floor-to-ceiling bar (2800mm max). It's available in sizes from 700m to 1400mm. 
The Ekinox Corner features a fixed panel for corner installations with the Ekinox Solo and Duo. Sizes range from 700mm to 1000mm.