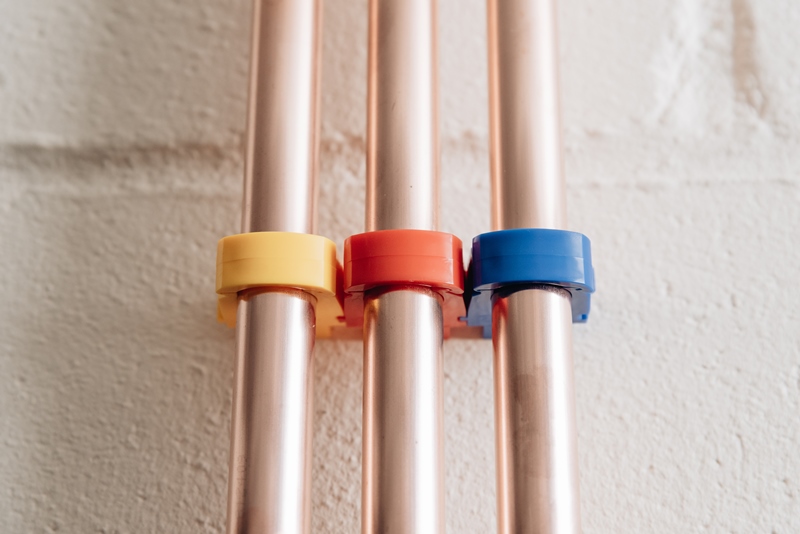 The Identification Clip Range from Talon has been designed to help keep installers safe when plumbers encounter them on pipework in people's homes and commercial premises. The coloured clips instantly tell installers what each pipe is carrying and therefore how to approach any repair or replacement work. By fitting them, installers who need to use and work on the pipework further down the line will be safe too, minimising the risk of accidents occurring. 
The yellow clip alerts installers and homeowners to gas pipework, the red coloured clip denotes hot water supply lines and helps avoid any confusion between hot water pipes with their cold counterparts. The blue clip signals cold water distribution.    
To install hinged clips, position them on the desired wall, attach with a screw through the clip, place the pipe within the clip, and securely fasten the clip over the pipe. The clip provides a 360-degree retention around the pipe and does not warp or distort with temperature changes.