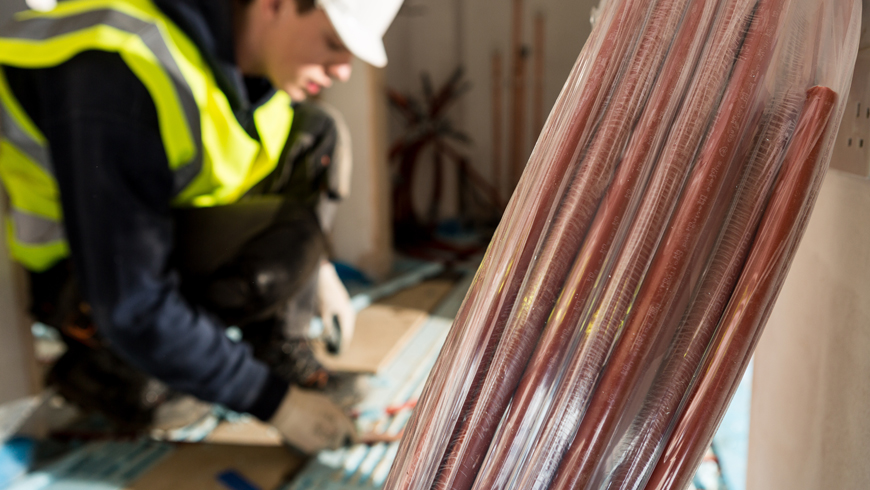 PHPI looks at Hep₂O's QuickCalc online quotation tool, which is designed to make identifying the amount of materials needed for an underfloor heating project a quicker and easier process, thereby limiting wastage.
Providing your project has new screeded and joisted floors, or is an existing floor up to 26m² in total area and is using the Low-Build 15 system, the QuickCalc tool will be able to provide you with a quote that is easy to understand. The QuickCalc quotation will include project cost, project list of required materials and generic room layouts.
The QuickCalc process
The tool allows you to quickly and easily get the information you need to ensure your underfloor heating project is a success. You simply fill in the required information of underfloor systems, temperature control and room size and you receive your quote within minutes. The QuickCalc quote is easy to understand with product description, product code and quantity clearly labelled as well as the price (at current Trade List Price) clearly stated.
If your project does not fit the QuickCalc specification you can still gain the information required for your project by using the Hep₂O FullSpec service.
To start using the Hep₂O QuickCalc tool or for more information on the Hep₂O FullSpec service, visit www.hep2o.co.uk.