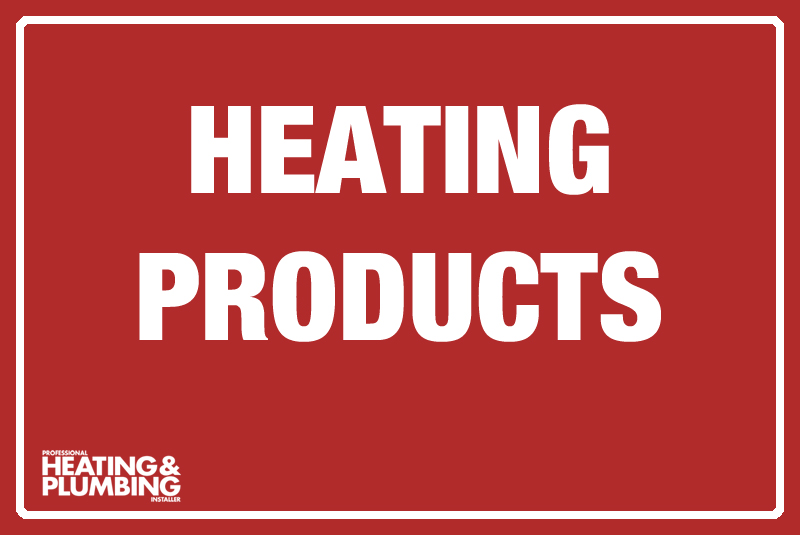 Vaillant
sensoCOMFORT and sensoHOME
The sensoCOMFORT and sensoHOME controls are said to offer increased connectivity and ease of use, enabling users to set their perfect heating schedule. Both models feature load compensation and weather compensation as standard, while the wired sensoCOMFORT can control up to five heating zones with individual room temperatures. In addition, both the wired and wireless versions of the sensoCOMFORT are also compatible with the sensoAPP and renewable heating technologies, such as heat pumps.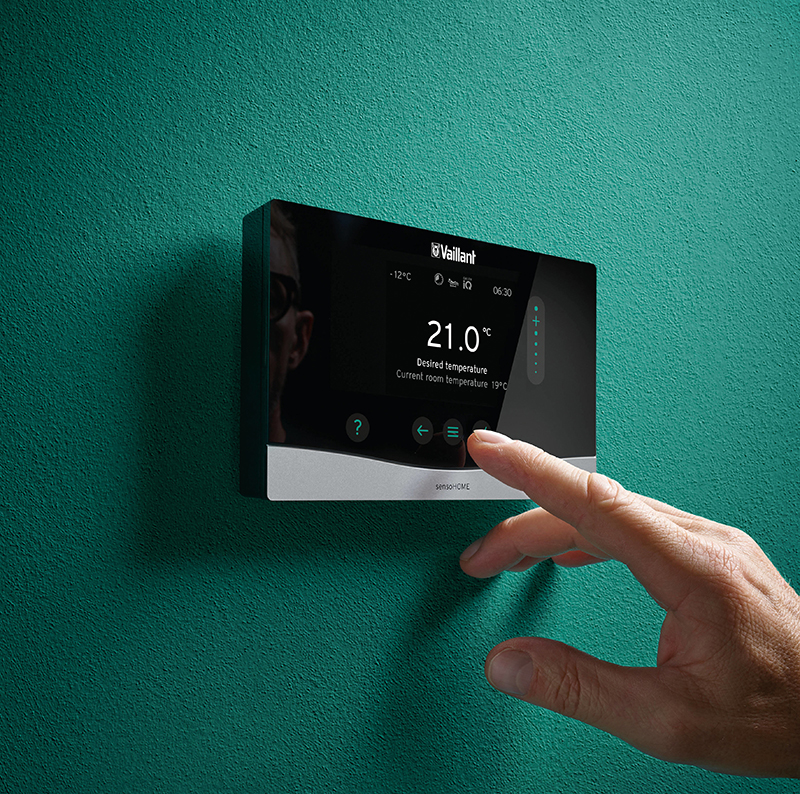 Viessmann
Reward programme
Viessmann has launched the "What you really want" sales promotion to enable installers to exchange points for a multitude of professional products. Installers can register any Vitodens boilers up to 150kW to earn and accrue points that can be redeemed against a collection of the most popular and practical items from all previous promotions, plus the new addition of PPE. Vitodens boilers, from the 050-W to the 200-W models, earn between 100 and 300 points each.
The promotion is open to all Viessmann Trained Installers in Great Britain. Boiler installations from January 1st 2020 to registrations made by February 28th 2021 are valid.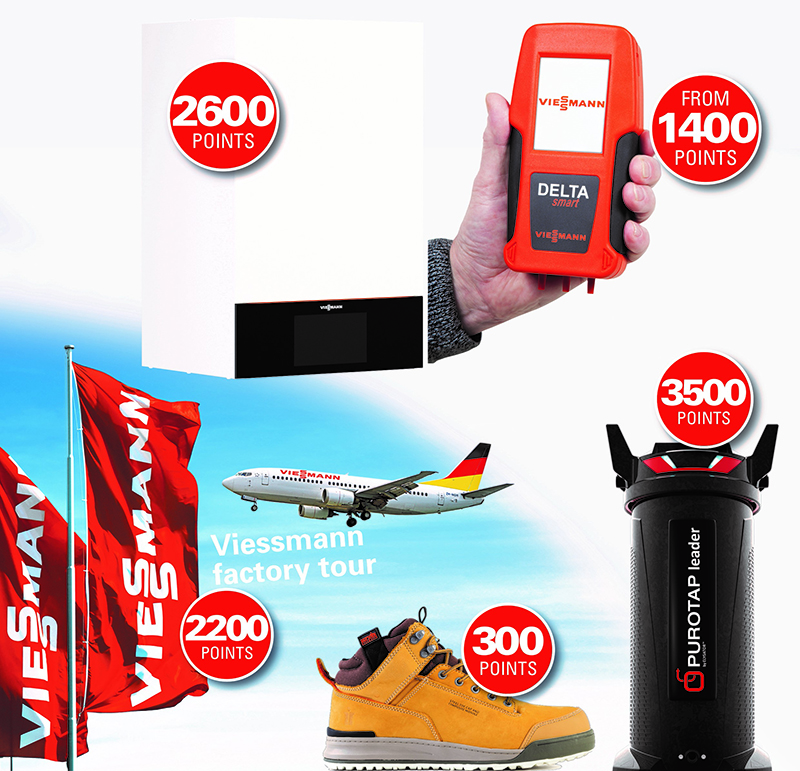 ESSE
ESSE 175
Available in two models, ESSE is launching ESSE 175 wood burning stove, which delivers 5kW of heat output. The stove uses a three-stage combustion process to extract all the energy from each log burned. Incorporating the company's Particulate Reburn Technology, the ESSE 175 reignites gases and particles to minimise emissions while maximising heat output.
The ESSE 175 also features the company's Precision Burn technology, delivering control of air circulation and the ability to fine tune the combustion rate at every stage of the burn cycle, which improves the efficiency of the stove whilst reducing the running costs and emissions.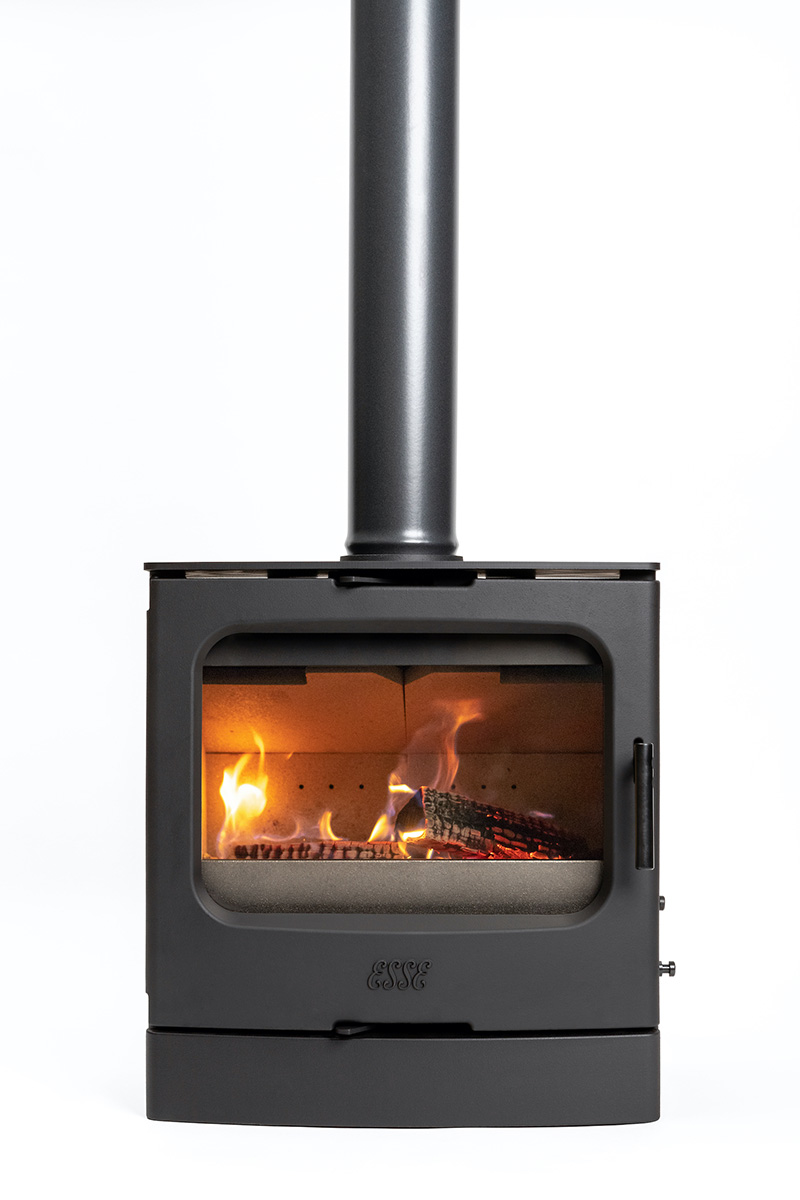 Glow-worm
Power System Filter
Engineered to fit into tighter spaces easily and discreetly, Glow-worm has unveiled its Power System Filter. Specifically designed for use with Glow-worm boilers, the filter is said to offer flexible siting, quick installation and easy dirt removal.
Because the filter is fitted horizontally, less space is required. Compared to classic filter designs, a smaller portion of the filter is visible once fitted so that it looks less intrusive and gives installers more siting options. The main body of the filter is high-quality brass, whilst the front is made from lighter composite materials, removing unnecessary weight from the product.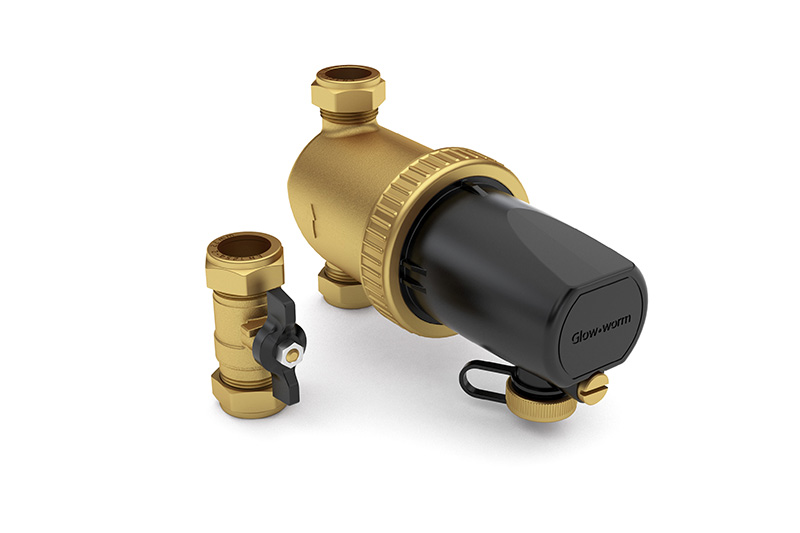 ATAG Commercial
Gas boiler range
ATAG Commercial has launched a range of high efficiency gas boilers, comprising the company's first floor standing unit – the XL-f – as well as the wall-hung XL-w. Both new ranges offer outputs of 70 to 200kW from a single boiler and up to 1.6MW in cascade. There are six XL-f and six XL-w boilers to choose from, each available in one Single Heat Exchanger Compact (SEc) and one Single Heat Exchanger (SE) models, as well as two Double Heat Exchanger Compact (DEc) and two Double Heat Exchanger (DE) versions.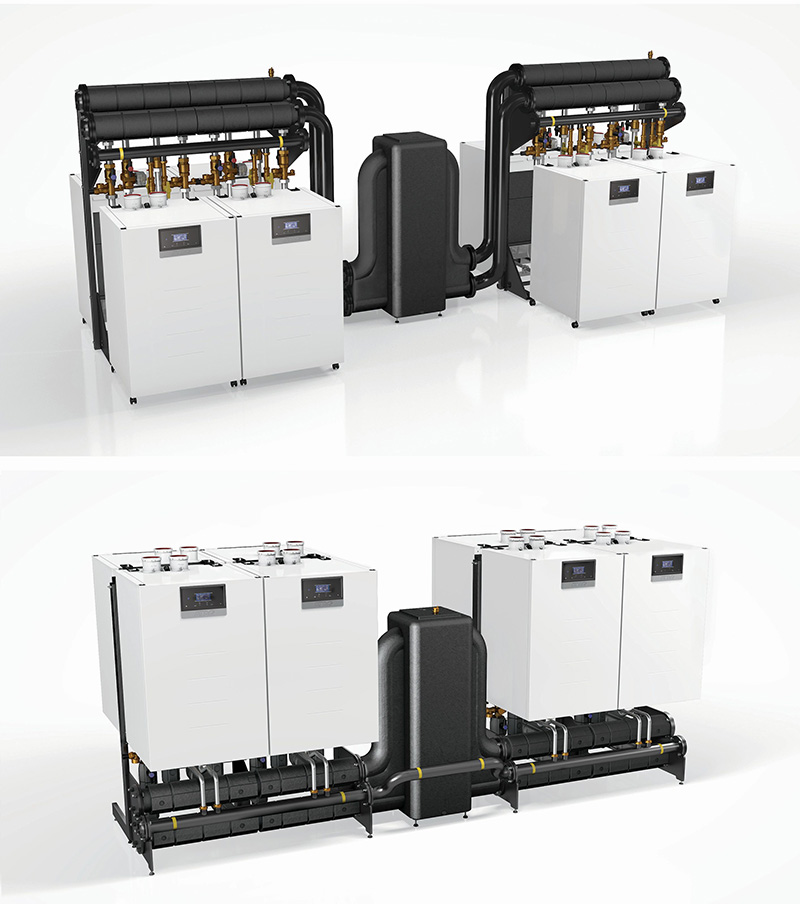 Haverland
Simply radiator
Haverland has launched Simply, a radiator featuring a simple manual dial that fully controls its functions as well as the option of control via the company's free app for smartphones and tablets. Lot 20 compliant, there are five models in the range.