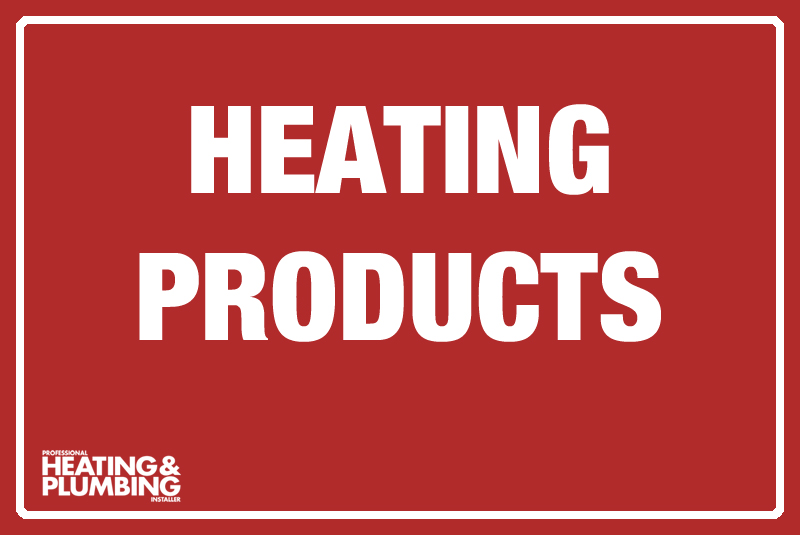 Ariston
ONE Series
Introducing two new flagship models, Ariston has strengthened its ONE Series range of gas condensing boilers. The Alteas ONE Net and Genus ONE Net feature built-in Wi-Fi and digital timer programming and are supplied with the manufacturer's Cube RF control, ready for connection to the Ariston Net smartphone app. Using the boilers with the supplied controls also ensures they are A+ ErP rated for optimum energy efficiency.
Both units are said to be lightweight and simple to install, with easy access from the front to all components. There is more room inside the casing to aid with commissioning, servicing and repair.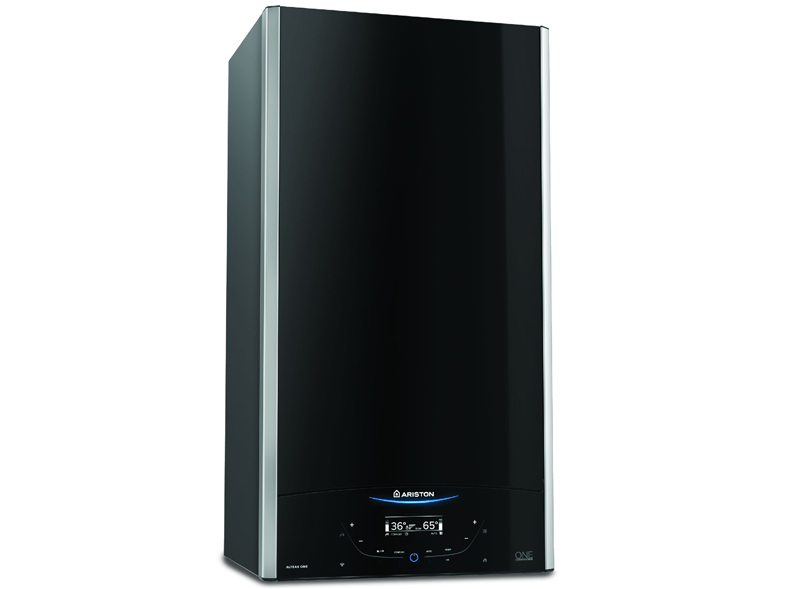 Vaillant
Heat pumps
To accommodate the growing demand for renewables, Vaillant has launched two new heat pump products to its range: aroTHERM split and aroSTOR. aroTHERM split is an air source heat pump that builds upon the success of the original model with a number of improvements to its design, said to provide better performance, greater efficiency and quieter operating noise. This includes a redesign of the air flow stream which achieves running conditions down to as low as 53dB(a).
Another new addition is the aroSTOR domestic hot water heat pump, which is designed to provide energy efficient stored domestic hot water for larger properties with multiple bathrooms.
www.vaillant.co.uk/for-installers/products/renewable-systems
Uponor
S-Press PLUS
Partnering with expert industry ambassadors, Uponor has launched its latest line of press fittings. A reinvention of Uponor's S-Press range, S-Press PLUS is said to have improved flow characteristics, reduces installation time by up to 25%, has increased durability and is technologically adapted, delivering a 'smart' experience for installers.
A press indicator foil identifies correctly pressed connections and with a specially designed pressing sleeve, installers will reportedly find it virtually impossible to press the fitting with the jaws in the wrong position. To gain real-time insight into how S-Press PLUS will impact the market, Uponor will also be teaming up with industry experts to deliver a training programme at its Watford facility, giving them first access to the range.
https://www.uponor.com/products/drinking-water-delivery/s-press-plus-fittings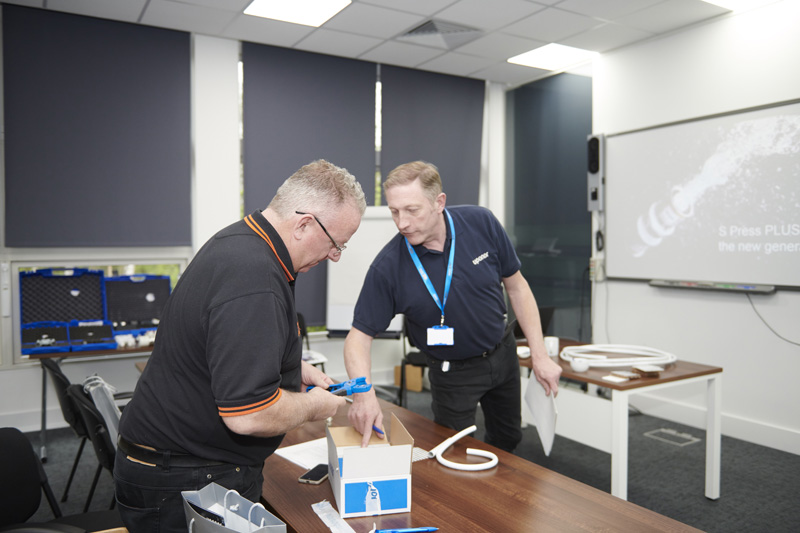 Baxi
600 range
With the launch of three new models, Baxi has expanded its 600 range. The 600 System, 600 System LPG, and 600 Heat boilers enjoy the same features as other Baxi 600 Combi models, including brass fittings, a lightweight design, and a compact cupboard fit.
Fully modulating and available in 15, 18 and 24kW outputs, the Baxi 600 System uses the right amount of fuel to meet central heating temperatures, saving money on fuel bills and ensuring high levels of efficiency. Its dedicated 24kW LPG model is also suitable for homes without mains gas.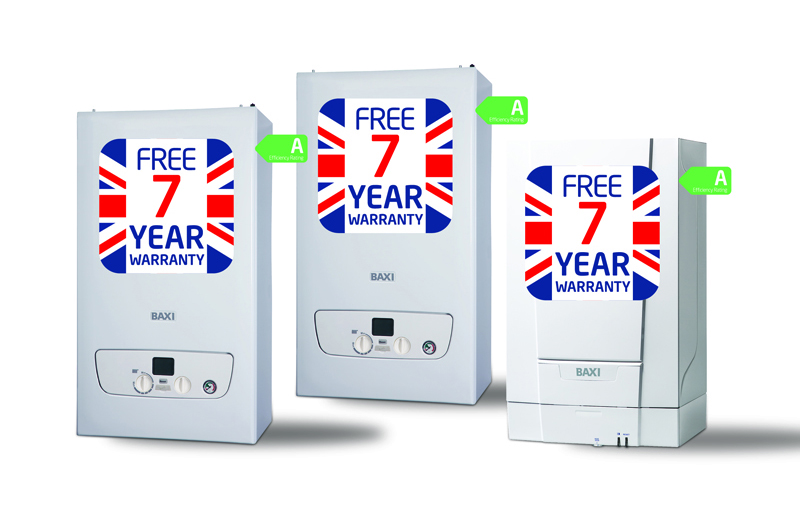 Viessmann
Vitovalor PT2
Due to the stricter EU energy labelling scale coming into force in October 2019, Viessmann will be launching the Vitovalor PT2 fuel cell micro combined heat and power boiler. Under the new stricter scale, Vitovalor PT2 will have the highest possible ErP rating of A+++.
It will also reportedly be easier to add to an existing heating system than a heat pump and will boast a 40,000kWh heat load demand, double that of an air source heat pump, according to the manufacturer. It will be able to generate heat and enough electricity to cover the basic demands of an average household.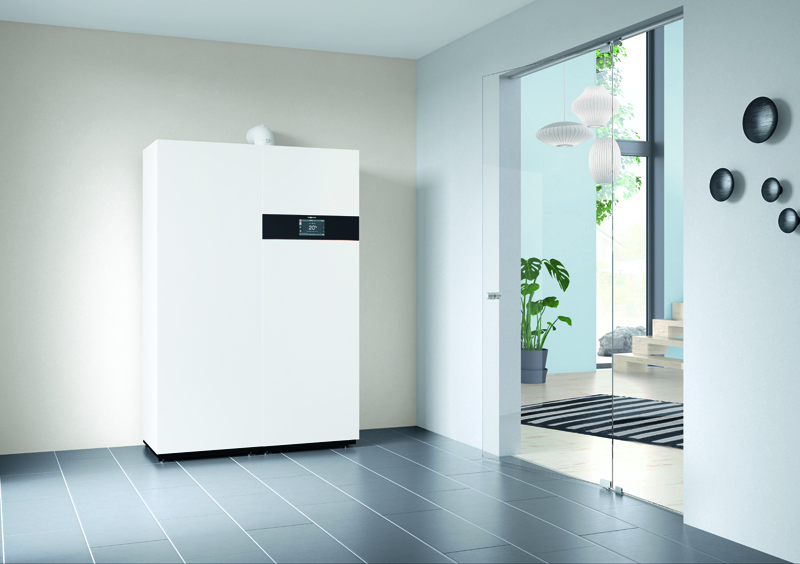 Warmafloor
Sentio
Manufactured using components from Warmafloor's parent company, Wavin, Sentio has been designed to make both heating and cooling effortless. Users will only need to connect the thermostat, set the desired temperature and go. The thermostat's interface features built-in app control software, allowing homeowners to use their phone to manage the system whether they're at home or on the go.
Additional features include humidity sensing, allowing for optimum control of heating and cooling systems, and dew-point detection, which stops condensation from forming. Sentio can also be optimised for commercial applications, with Modbus capability enabling it to be connected to any building management system.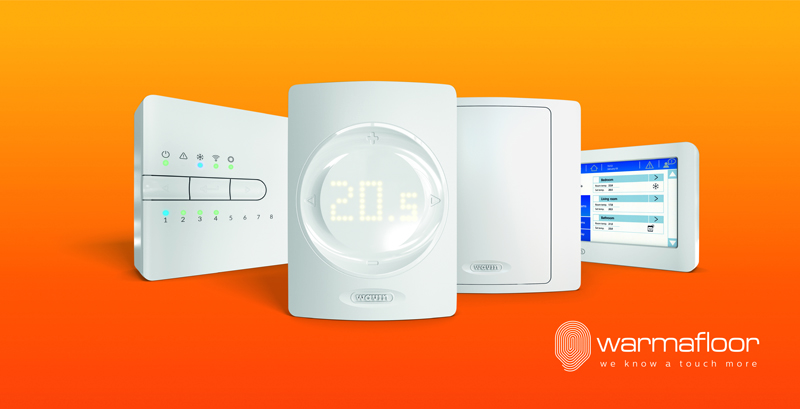 EOGB
Extended warranty on biogreen oil hose
EOGB Energy Products Ltd has announced the introduction of an extended warranty on its range of biogreen long-life flexible oil hoses for domestic oil burners. Initially launched in 2009, the range has recently been refreshed with the introduction of new materials to further increase durability and futureproof the hoses against new and emerging trends in worldwide oil supply.
In line with the new and enhanced product properties, EOGB has increased the warranty from two to three years for all hoses purchased after 1st April 2019. The hoses are available in a range of sizes and are fully-compatible with all FAME based biofuel blends up to B100 (100%). They are also suitable for use with other rapeseed-based fuels as well as standard oils.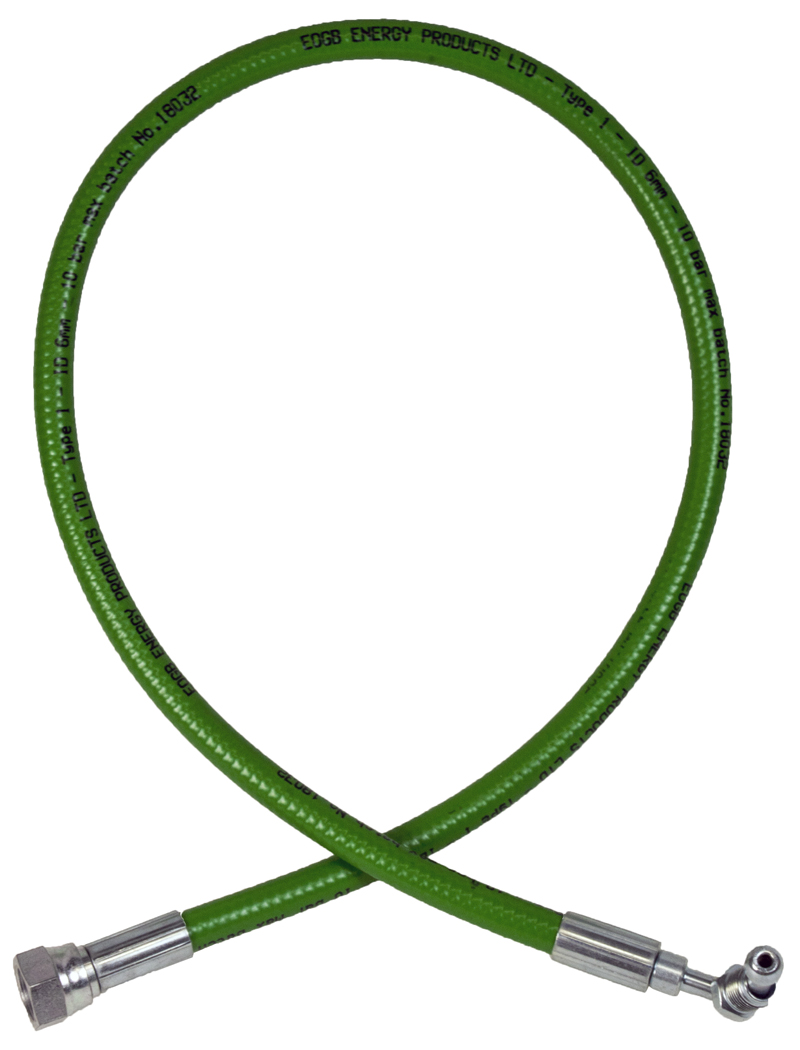 Main
Eco Compact Heat
The latest in Main's heat only range, the new Main Eco Compact Heat boiler is full of features to make installation as easy as possible, assures the manufacturer. The new heat-only models are said to be lightweight, do not need a pump overrun or permanent live and come with a five-year warranty as standard.
With a 19.5kg lift weight and available in 15, 18, 24 and 30kW outputs, the new range is suitable for most property sizes and compact enough to fit into cupboards up to 290mm deep. The unit is very quiet in operation to ensure householders remain undisturbed while it is in use, and offers easy front and side access for quick and easy servicing. The range also contains an aluminium heat exchanger that has been designed with less thermal mass, allowing for quicker heat dissipation.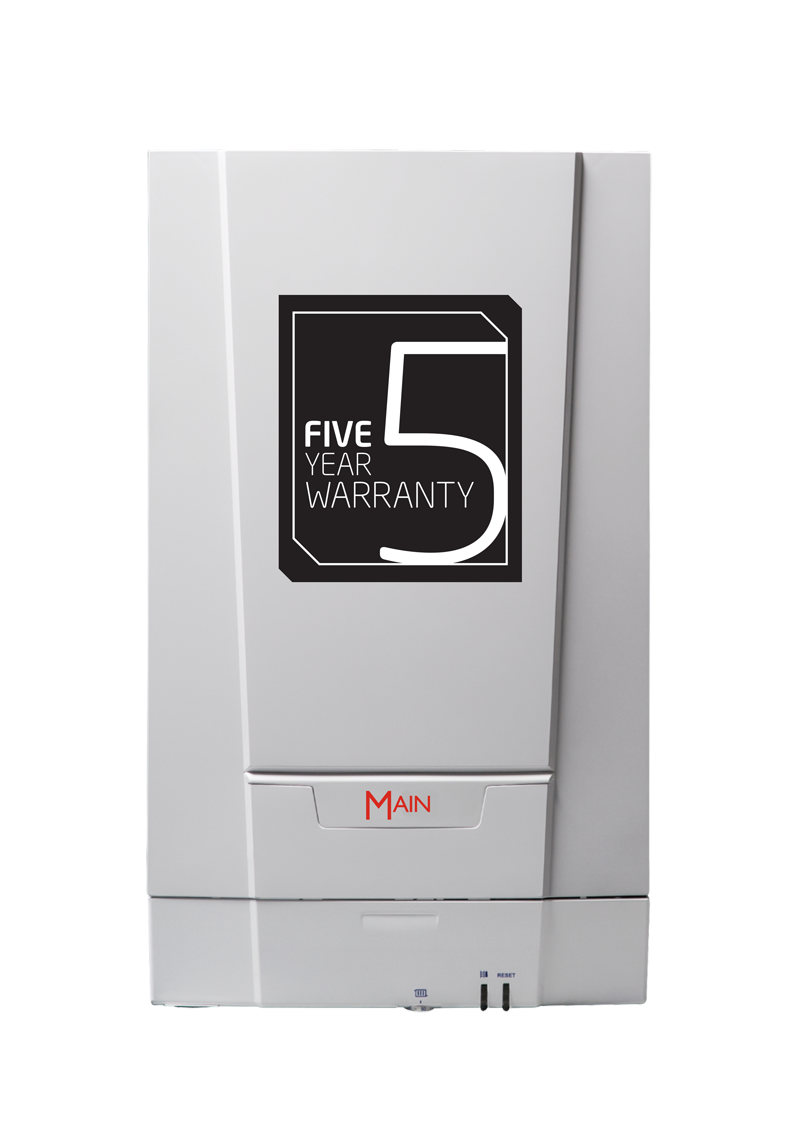 Stiebel Eltron
ISH launches
Stiebel Eltron has announced a range of new products across its hot water, heating and ventilation divisions, following a successful showing at ISH 2019. The DCE series of instantaneous water heaters will expand Stiebel Eltron's offering in the domestic hot water market, incorporating three new product lines, the DCE-X Premium, DCE-S Plus and the DCE-C Trend.
This release has been supplemented by the announcement of a new environmentally friendly refrigerant for heat pumps. In 2020, Stiebel Eltron will begin producing heat pumps that implement R454C refrigerant, a sustainable option that is said to improve coefficients of performance and enable higher temperatures. R454C is 10 times less damaging to the environment when released into the atmosphere than the current refrigerants available on the market.