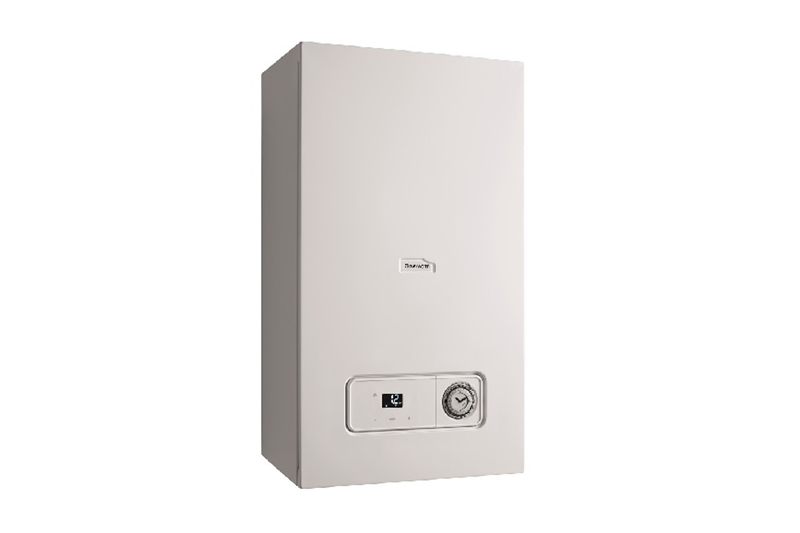 Glow-worm has revamped its super light, super-efficient, super value Easicom boiler, with a new range exclusively for independent merchants.
Easicom is intended to offer installers a boiler for homeowners at a super price supported by a super guarantee. The updated range, which includes combi, system and regular models, has been specifically designed with the needs of the installer and their customers in mind.
The relaunch follows extensive research by the brand, which identified ease of installation, efficiency and reliability as the top product priorities.
As a result, Easicom ticks all of these boxes. The range features a low maintenance, automotive grade aluminium silicate heat exchanger, and a patented four-sided cooling system to reduce stress on the heat exchanger to deliver long-term reliability for homeowners.
Compatible with the existing flue range for easy replacement of older boilers, the range also comes with a choice of bespoke accessories, including a large aesthetic pipe cover panel and universal upward piping kit. Each boiler also offers a DIN pipe layout to make boiler swaps quick and easy, and larger waterways, making it perfect for retrofit jobs.
Easicom's sleek design features a bright and easy to read LCD display, and its quiet operation means minimal noise for homeowners. The range can also be used alongside a choice of controls, including Glow-worm's Climastat smart thermostat, which not only empowers homeowners to efficiently manage their heating and hot water, but will also meet Boiler Plus.
The range is connected to Glow-worm's Club Energy installer scheme which, when the Easicom installation is registered, will initiate a five-year guarantee. Club Energy offers installers a one-stop-shop to help them to manage their business, complete paperwork, keep up-to-date with best practice, and respond to demand for their services.
Spencer Clark Commercial Director at Glow-worm, comments: "From inception through to design and delivery, Easicom has been created with our loyal customers in mind. We want to make life easier for installers and offer the best possible benefits for the end user, so with this range they can be assured of the highest integrity of product, unrivalled reliability, exceptional ease of installation and, of course, high efficiency each and every time."
The new Easicom boiler range is available exclusively from independent merchants. For more information, visit www.glow-worm.co.uk