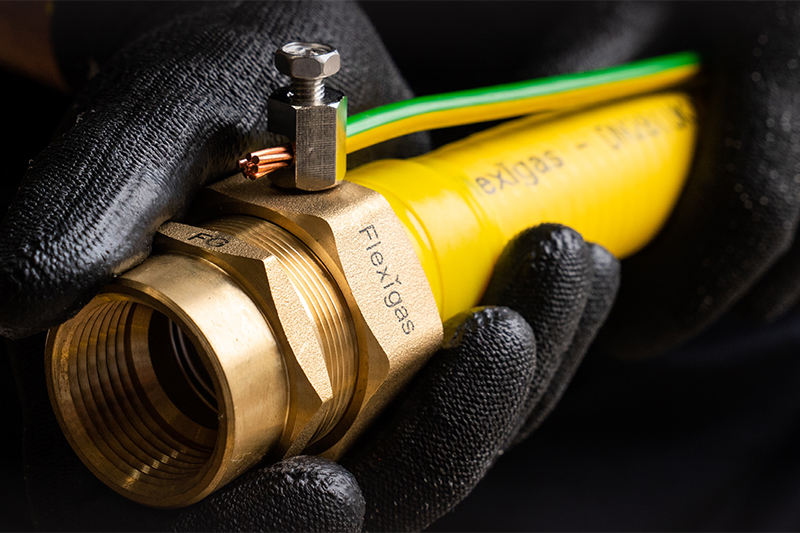 All gas lines are required to have earth bonding, which is normally installed at or near the meter box. If you use CSST this can take time, as you either have to attach a bonding clamp around the fitting or switch to copper piping so an earthing connection can be made.
Flexigas now offers what it describes as a quicker, neater, and more cost-effective alternative with the Flexigas integrated Earthing Terminal. This product is compatible with all Flexigas CSST fittings (Flexigas CSST complies with BS EN15266), meaning you can run Flexigas CSST all the way to the meter without adding any bonding clamps or having to join CSST to copper pipe to ensure a safe earthing point. This product is easy and quick to use, and for even quicker installation time Flexigas has added pre-drilled holes on all of its fittings to fit with this product.
The Flexigas integrated Earthing Terminal complies with BS EN7176 and is included in the company's Kitemark from BSI, certified as meeting the relevant tests from BS 951:2009.