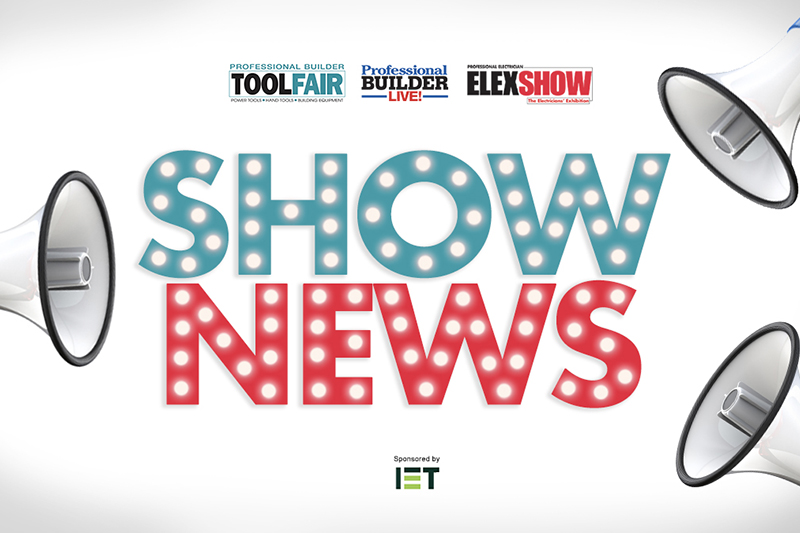 The dates for Toolfair, ElexShow and ProBuilderLive 2021/22 have been announced.
It has been a long wait, but Toolfair, ElexShow and ProBuilderLive are making a comeback sooner rather than later! Now that Coronavirus restrictions on large events have been lifted, the shows will make their first appearance of 2021 in Coventry this September. And if that wasn't enough, there are two new locations on the show calendar… Newport and Bolton!
See the full list of show dates below: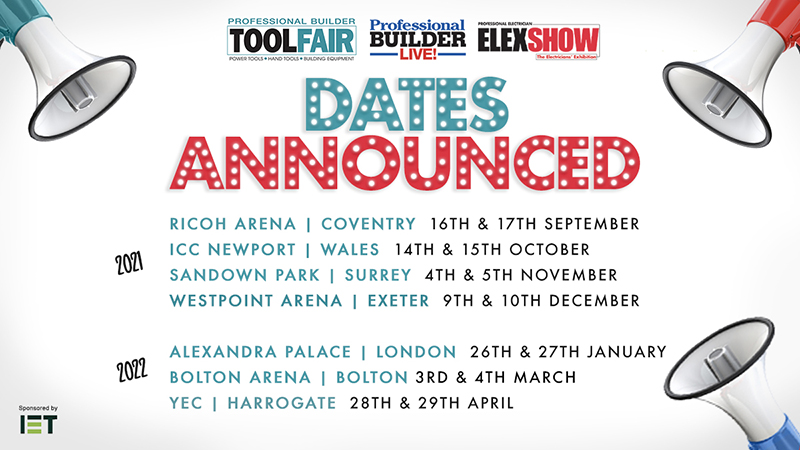 Why come to our trade shows?
Free entry and free parking
See the latest from all of your favourite tool, workwear and accessory brands
Get hands on and try before you buy
See live product demos
Get your hands on lots of exclusive deals and freebies
Meet up with other tradespeople
Visit the Toolfair, ElexShow and ProBuilderLive websites to see which brands will be attending your nearest show.
All dates are subject to change in accordance with guidance and restrictions