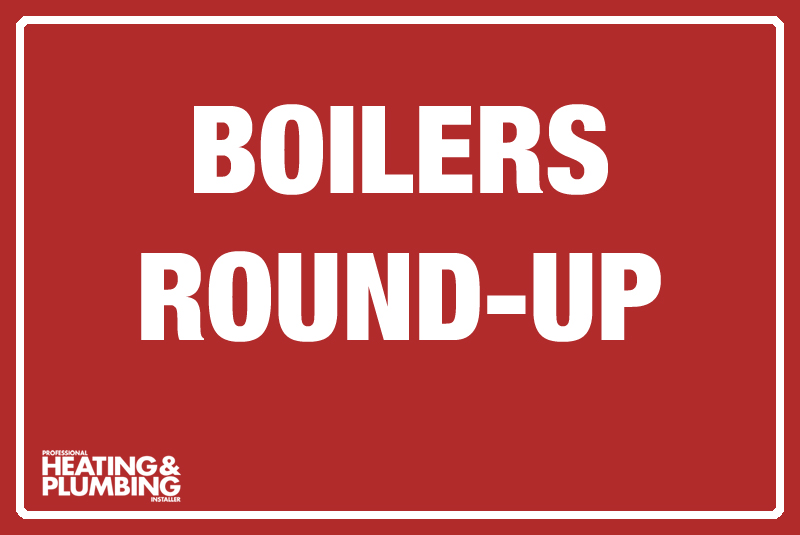 As part of our focus on domestic boilers as heating season gets underway, we take a look at some of the innovations to hit the market this year.
Firebird
Low NOx Envirogreen
With NOx emission levels reported to be lower than any other boiler on the market, Firebird's Low NOx Envirogreen range is said to be simple to commission, install and service using a single Allen key.
The range has just two settings for pump and air pressure for ease of installation, and to ensure a high level of efficiency is achieved by the burner, the CO2 level is factory-set at optimum 12.5%. The range also features multi-directional flue options for installer flexibility, an absence of "error-prone parts" and includes models for internal and external applications in a variety of outputs.
firebird.uk.com/firebird-technical-hub-offers-unrivalled-support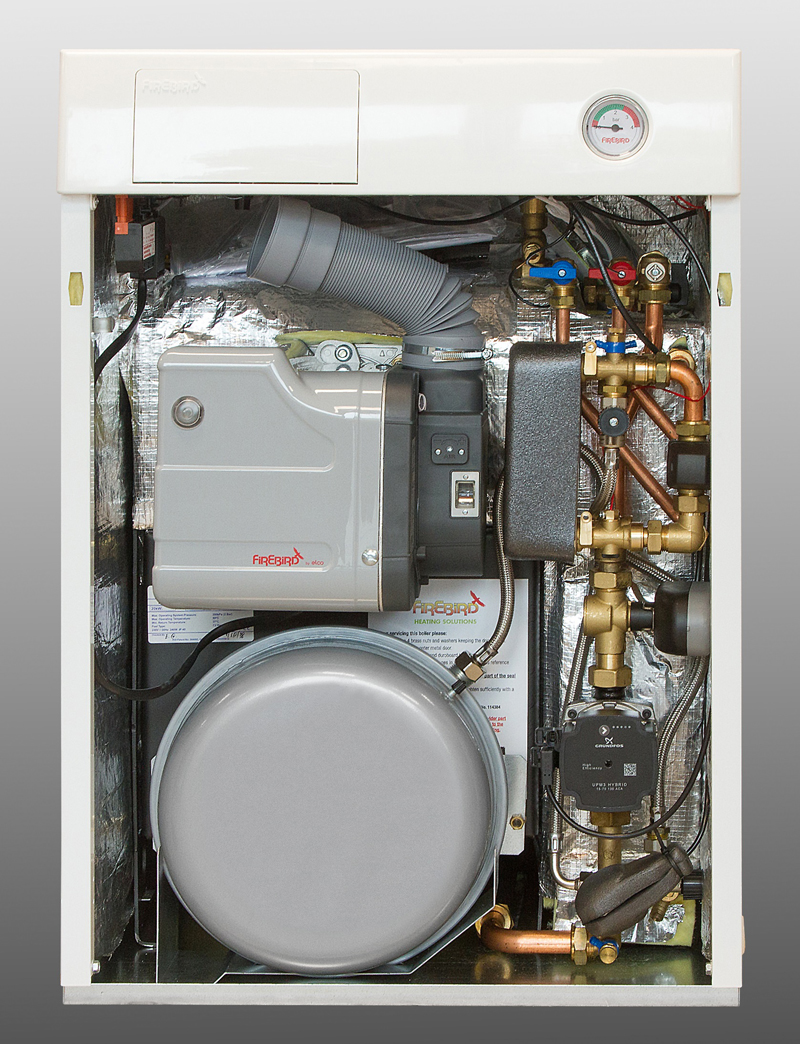 Intergas
Xtreme and Xclusive
The Intergas Xtreme and Xclusive combi compact boilers feature a touch screen display, central flue, an expansion vessel incorporated within the boiler, a combined PRV and condensate connection, an integral filling loop and dual OpenTherm inputs. The Xclusive comes with a ten-year warranty and the Xtreme with a seven-year. Both are available as combis in 24, 30 and 36kW outputs, as well as vent and system boilers.
Both have a boiler modulation range of 1:9 for heating and domestic hot water to maximise efficiency, and a flow rate which ranges from 11-15 l/min. The Xtreme, however, has a built-in passive flue gas heat recovery (PFGHR) unit to reclaim more heat from the waste gases than a conventional condensing boiler can achieve.
Both come fitted with an RF module which, when connected to the Intergas Comfort Touch system and app, gives installers access to the boiler's operation. The range has only four moving parts and three plastic components, while the boilers are 90% recyclable.
www.intergasheating.co.uk/consumer/2018/11/09/xcellent-news-the-xclusive-and-xtreme-are-here/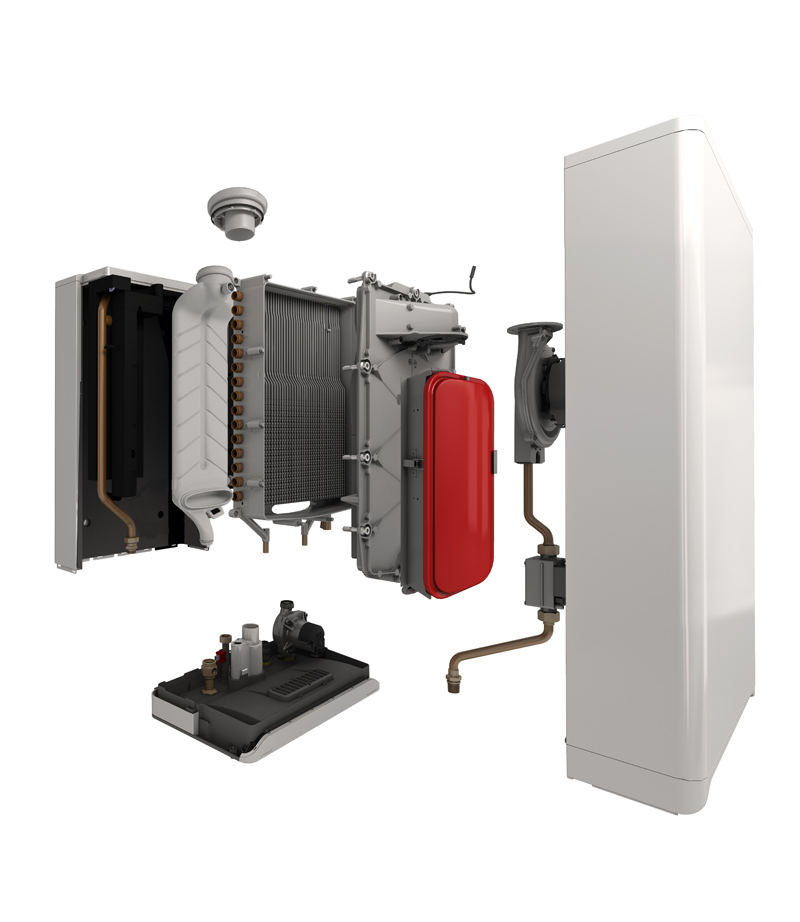 Ferroli
Bluehelix Tech RRT
With a 10-year warranty as standard, Ferroli's Bluehelix Tech RRT compact combi and system boiler is claimed to be one of the quietest boilers currently on the market. The combi model is available in 24, 28 and 34kW outputs and the system model in 18, 24 and 34kW.
As well as its compact size (just 250mm deep for the 24kw and 28kW models), a key feature is the stainless steel Thermobalance heat exchanger which is shaped to ensure increased water flow and improve efficiency, making it suitable for replacement installations that are more prone to producing sediment in the exchanger.
www.ferroli.com/en/products/boilers/bluehelix-tech-rrt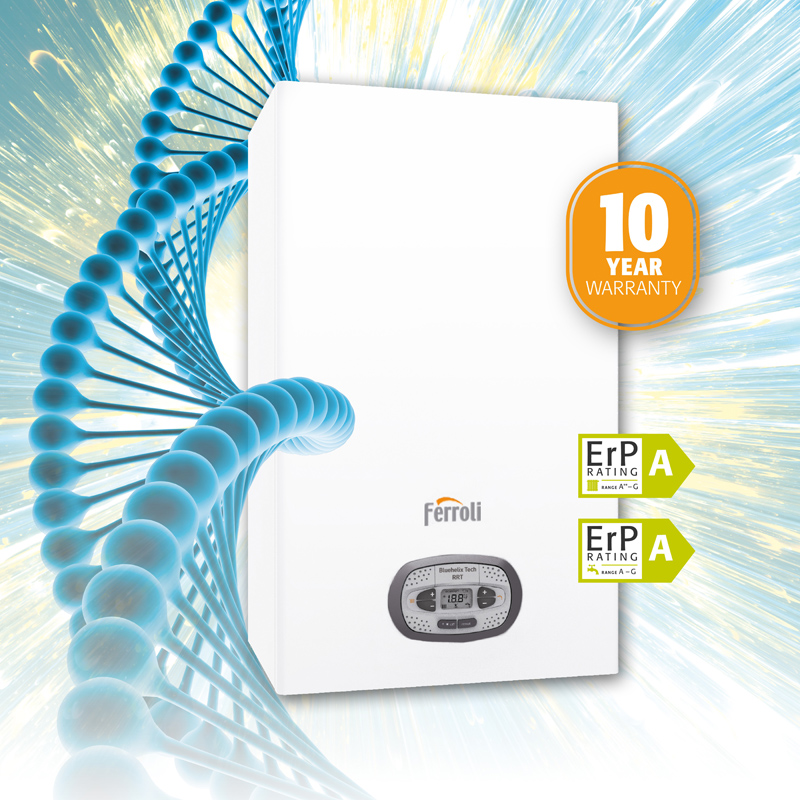 Glow-worm
Easicom
The updated Easicom range includes combi, system and regular models, features a low maintenance automotive grade aluminium silicate heat exchanger, and a four-sided cooling system to reduce the stress on the heat exchanger, which is said to deliver long-term reliability.
Compatible with the existing flue range for easy replacement of older boilers, the unit also comes with a choice of accessories, including a large aesthetic pipe cover panel and universal upward piping kit. Each boiler offers a DIN pipe layout to make boiler swaps quick and easy. It is also connected to the company's Club Energy installer scheme, which will initiate a five-year guarantee when the Easicom installation is registered.
www.glow-worm.co.uk/products/easicom-combi-boilers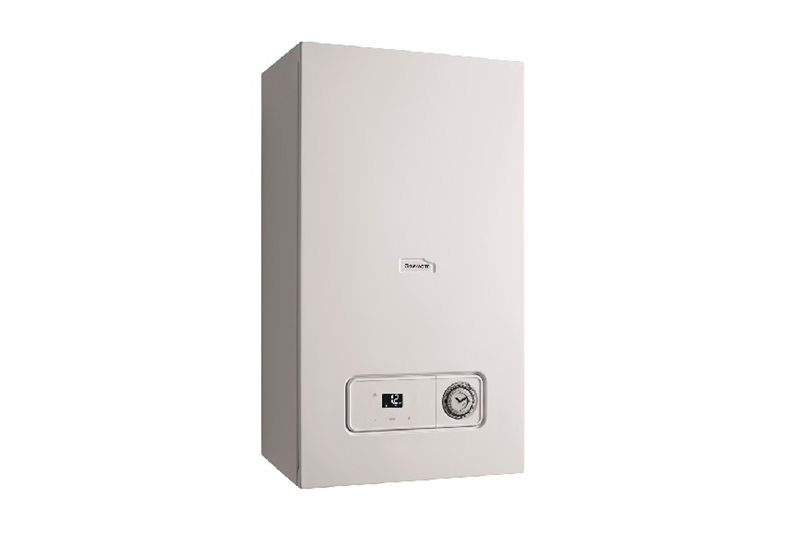 Main
Eco Compact Heat boiler
With a 19.5kg lift weight and available in 15, 18, 24 and 30kW outputs, the Eco Compact range is compact enough to fit into cupboards up to 290mm deep. The line also contains an aluminium heat exchanger that has been designed with less thermal mass, removing the risk of boiling water and the need for a pump overrun. With no pump overrun using power when the boiler switches off, no permanent live is needed either, assures the company.
The unit is reportedly very quiet and offers easy front and side access for servicing. It comes with a five-year warranty as standard.
www.mainheating.co.uk/main-products/gas-boilers/combi-boilers/main-eco-compact-heat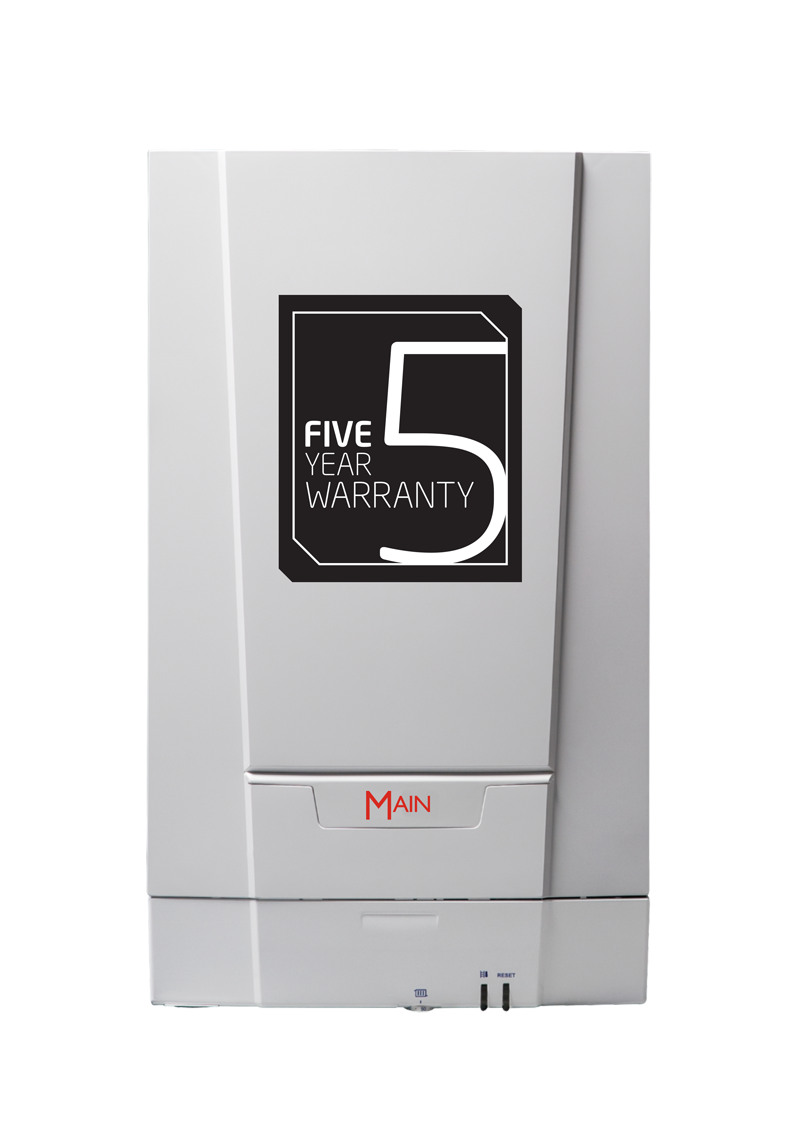 Baxi
600 and 800 range
It's been a busy year at Baxi, with the expansion of the 600 range, as well as the recent introduction of the 800 range. The 600 range includes the new 600 System, System LPG, and Heat boilers. Fully modulating and available in 15, 18 and 24kW outputs, the System reportedly uses the "ideal" amount of fuel to meet central heating temperatures. Its dedicated 24kW LPG model is also suitable for homes without mains gas. Because of its 28kg lift-weight and compact design suitable for installation in cupboards as small as 290mm deep, System models are easy to fit.
The 800 range has also been recently unveiled, including the 825 Combi, 830 Combi, 836 Combi, 818 System and the 824 System. Each boiler has a central flue design and comes with a 10-year parts and labour warranty, as well as an Adey Magnaclean Micro2 magnet system filter to protect the heating system as standard.
The 800 collection features an OpenTherm interface, while accessories available include a rear pipework kit, a range of flues, IFOS in-flue weather sensors and the uSense smart control.
www.baxi.co.uk/boilers/our-boilers/baxi-600-system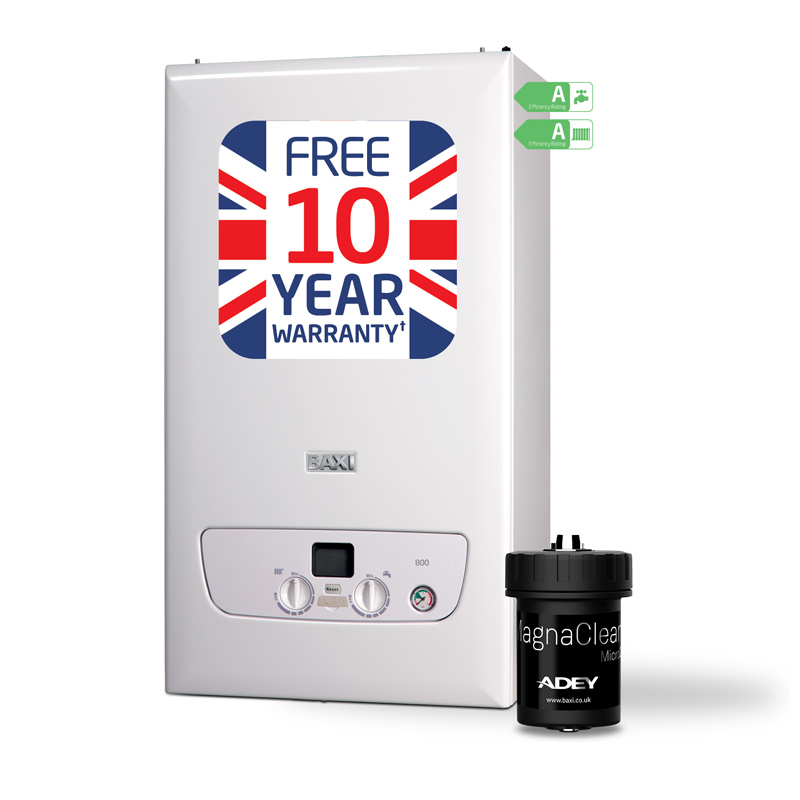 Viessmann
Vitodens 200-W series
Designed for larger detached and semi-detached homes, Viessmann has launched the next-generation of its flagship domestic gas condensing boiler, the Vitodens 200-W. The series features three models:
200-W, a space-saving wall-mounted unit, 222-F, a compact unit with integrated 100-litre stainless-steel cylinder, and 242-F.
As well as a height-adjustable colour touchscreen display for easy operation, the series has integrated WLAN for convenience and safety, allowing engineers to monitor the system using the Vitoguide digital service centre. This includes a traffic light-style predictive maintenance system, which automatically identifies components that need replacing and notifies the installer.
Another advantage is that now, for the installer to connect the additional controls (weather compensation etc.), the plug-in connections are on the bottom of the boiler. The range is said to be designed with ease for installers in mind, with 50% fewer spare parts and easy installation and commissioning which can be done via the integrated assistant within the touchscreen display, or by using the ViStart app on a smartphone or tablet.
www.viessmann.co.uk/products/gas-boilers/gas-condensing-boilers/vitodens/vitodens-200-w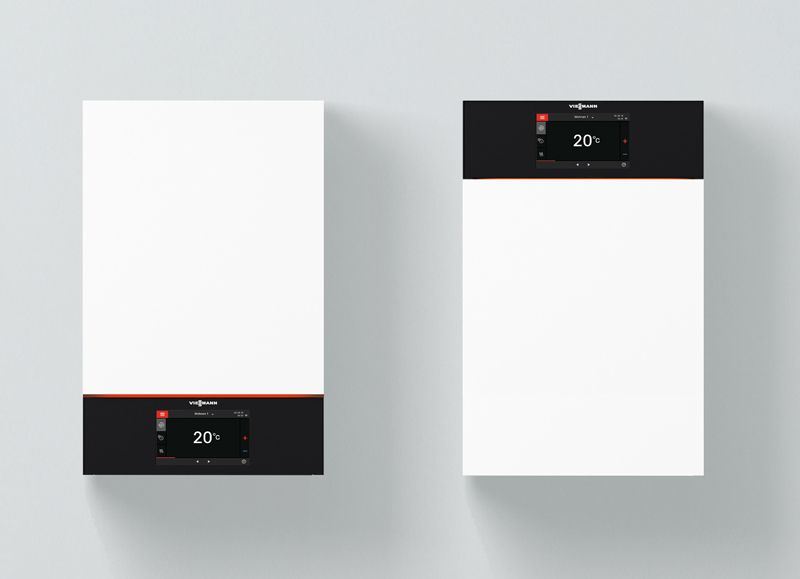 Worcester Bosch
Greenstar 8000 Lifestyle
A vastly different approach has been taken to the design of the boilers in the Worcester Bosch Greenstar 8000 Lifestyle range. The range includes the Life, the future direct replacement of the Greenstar CDi Classic, which keeps all the old features, while reportedly improving on key installer touchpoints for easier installation, servicing and maintenance. The Style makes up the second half of the portfolio; the company's most powerful, modern and stylish to date, available in the industry-standard white, but also in black for those customers who are design-conscious.
Included is a wireless receiver, called 'the Key,' which slots in underneath the boiler, while the Bosch EasyControl can now be installed on the wall or placed on a new table stand. Available in combi, system and regular, the range features outputs between 30 and 50kW. It has a 1:10 burner modulation and an improved flow rate at the hot water tap. For example, with the 50kW at 35°C, the flow rate is at 20.3 litres a minute.
www.worcester-bosch.co.uk/products/boilers/lifestyle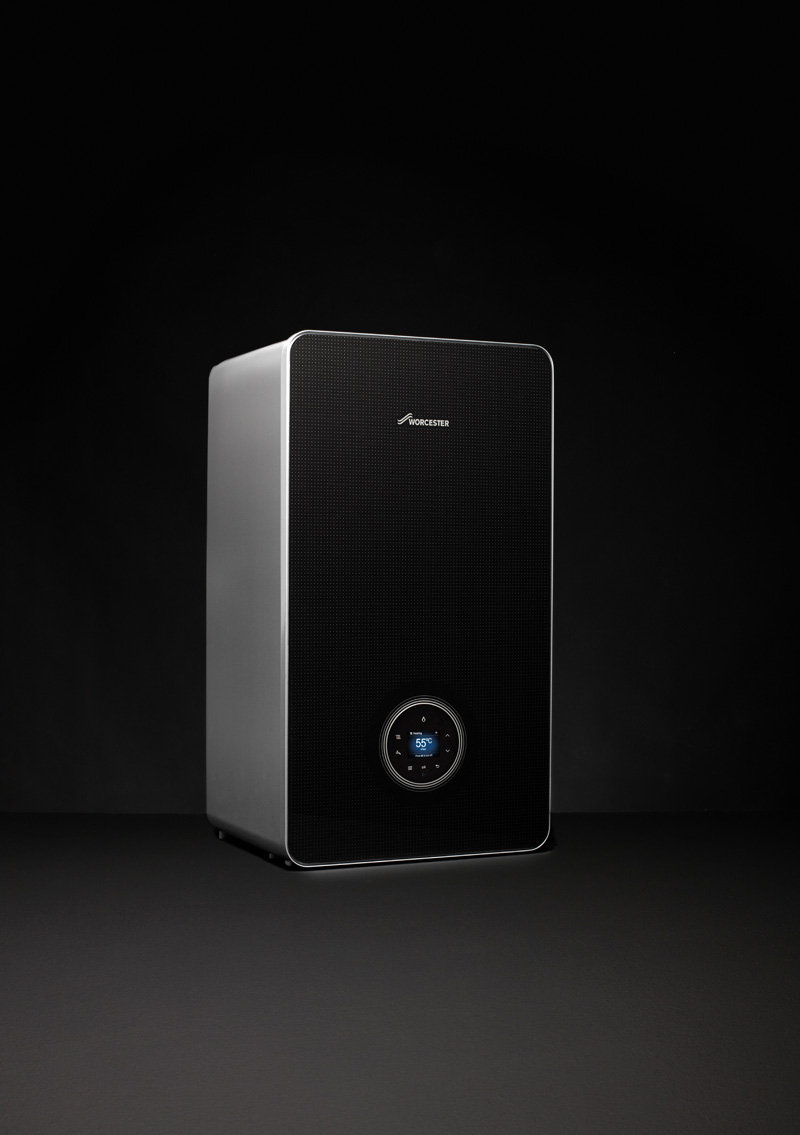 The Electric Heating Company
Fusion Astro Electric
Designed as an alternative for properties with no access to mains gas supply and homes which have gas boiler restrictions, the Fusion Astro Electric combi boiler is also said to be appropriate for wet central heating and underfloor heating.
The electric boiler outputs are 12 & 14.4kW Single Phase, and 18 & 24kW three phase. The control panel boasts an LED display – the temperature outputs range from 30 to 60⁰C (hot water) and 30 to 80⁰C (heating). With volt free controls and no flue required, the boiler provides on-demand and instantaneous domestic hot water.
www.electric-heatingcompany.co.uk