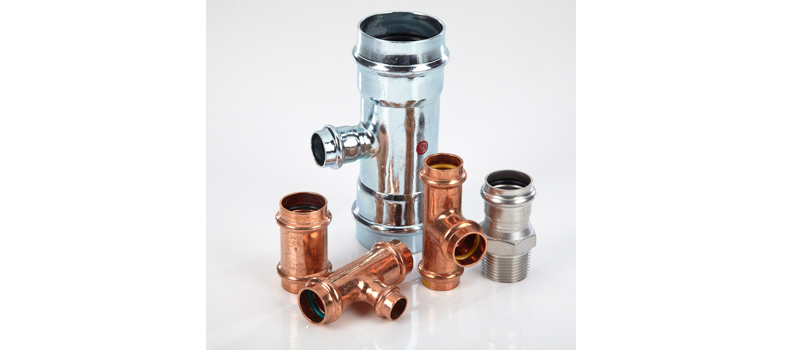 Conex Bänninger has announced the launch of the >B< Press Inox range.
The addition of a stainless steel press fitting complements the existing range of fittings and gives a comprehensive choice for applications in copper, carbon, red brass and now stainless steel.
>B< Press Inox is manufactured using hygienic materials, making it suitable for potable water and, with its >B< profile, it can be used in almost all new and existing domestic supply systems. This flame-free press fitting can also be used for hot and cold drinking water applications, cooling water, heating systems, compressed air (oil free), oil/fuel, rainwater and waste.