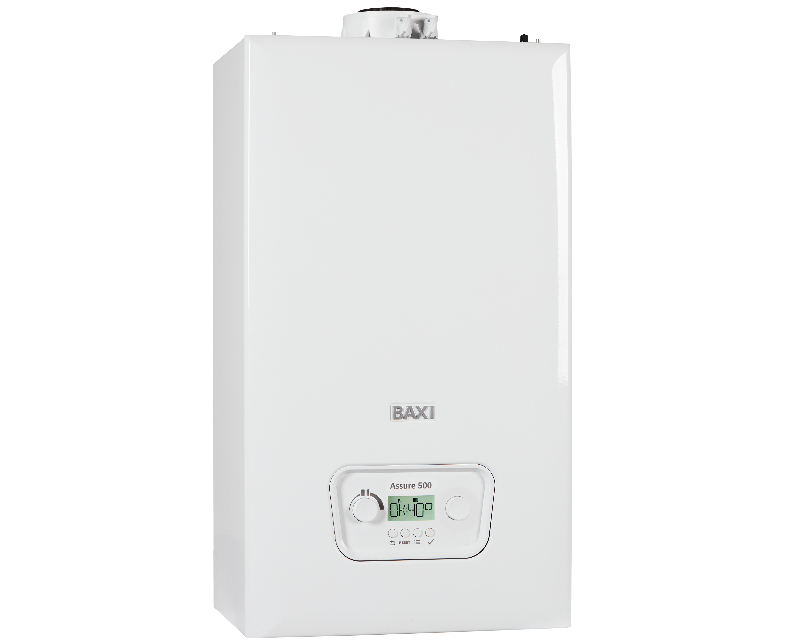 Baxi has launched its latest range of boilers for social housing providers and housebuilders, designed for both refurbishment and new build projects. 
The new Baxi Assure 500 2 range provides efficient output of 24kW to 36kW for Combi boilers and 15kW to 24kW for System models. Additionally, they are now supplied in new fully recyclable packaging. 
Improvements to the new boilers include a pre-heated siphonic condensate trap, designed to prevent freezing and boiler lockouts in adverse winter conditions, a combined Pressure Relief Valve (PRV) and separate primary boiler drain and removeable colour coded wiring blocks. 
In addition, the new boiler ranges are manually convertible between Natural Gas and LPG without the need for a conversion kit. They are also compatible with the new one person internal fit horizontal telescopic flue range for installation from inside the property. 
The company says property efficiency can be further improved by using its range of compatible accessories, such as its Flue Gas Heat Recovery (FGHR) unit, and In-Flue Outdoor Sensor (IFOS) for weather compensation in line with Boiler Plus regulations. 
Lee Caulfield, Head of Sales – Residential Specification at Baxi, said: "We understand that housebuilder, developers, and social housing providers are under more pressure than ever to deliver efficient and comfortable homes to residents. To support them with achieving this, it is important that we have the very best in efficient heating products available for them to use. 
"These upgrades to the Baxi Assure product range also reinforce our commitment to being a partner for social housing providers, supporting them with different approaches to decarbonisation that suits budgets and individual properties. Every house is different and requires different solutions to suitably improve it for the environment and tenants. We have over 150 years' experience of heating the UK's homes, making us well equipped to provide the efficient products, design expertise, comprehensive training, commissioning, servicing and aftersales support for our social housing customers."