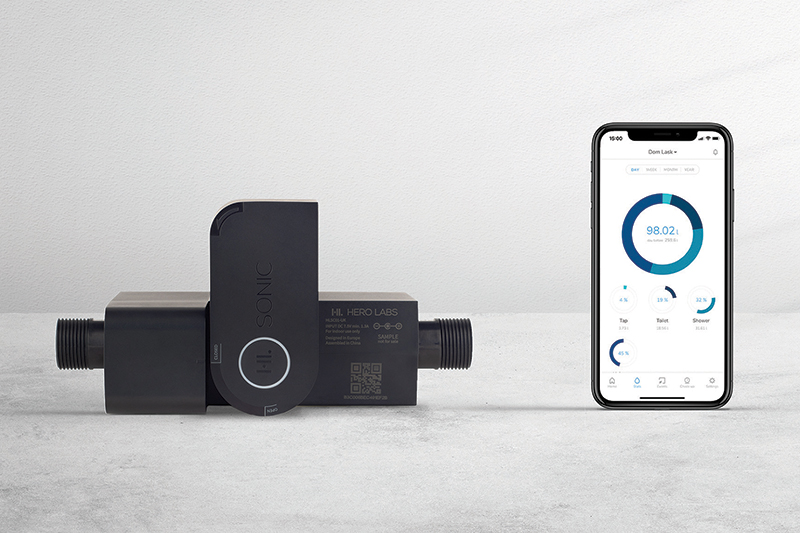 Aquilar has become the authorised UK & Ireland distributor for the Sonic – described as the smartest ultrasonic water leak detection shut-off and protection system ever created.
Julian Waumsley, Managing Director of Aquilar, commented "Hero Labs, who developed SONIC, is a fast-growing start-up focused on the world of water. Sonic, the smart leak-detection shut-off device uses ultrasonic technology and machine learning to detect and identify leaks and water usage. It can identify very low flows and automatically shut-off the supply when damage is likely to occur, immediately alerting homeowners and building managers."
Pipe leaks are a very real problem with over £657 million worth of domestic insurance claims made every year to repair and replace property damaged by water leaks.
HD resolution allows Sonic to protect homes and businesses from the smallest undiscovered drip to a catastrophic burst pipe. It detects leaks anywhere in the home and shuts off the water supply fast – with SmartShield technology that scans plumbing for problems up to 100,000 times a day, protecting property as well as helping to save water and money. In the event of an issue, Sonic will send an alert to users of its mobile app and property dashboard, whilst automatically shutting off the water supply in seconds to prevent a leak.
The WRAS-approved valve can be controlled from the app at any time with full manual override or you can let Sonic respond to potential problems with smart actions that can be customised to suit individual lifestyles.
The dedicated app also monitors how much water is being used at each point in the home. Sonic's machine-learning engine recognises the different applications through their 'signature', helping users to understand water usage in order to manage overall consumption.
The fitting process is designed to be straightforward and, in most cases, installation can be completed under the sink. The compact, rugged form-factor fits into tight spaces to make installation simpler. Sonic can be powered from batteries or with a connection to the mains.
www.aquilar.co.uk/sonic-ultrasonic-water-leak-detection