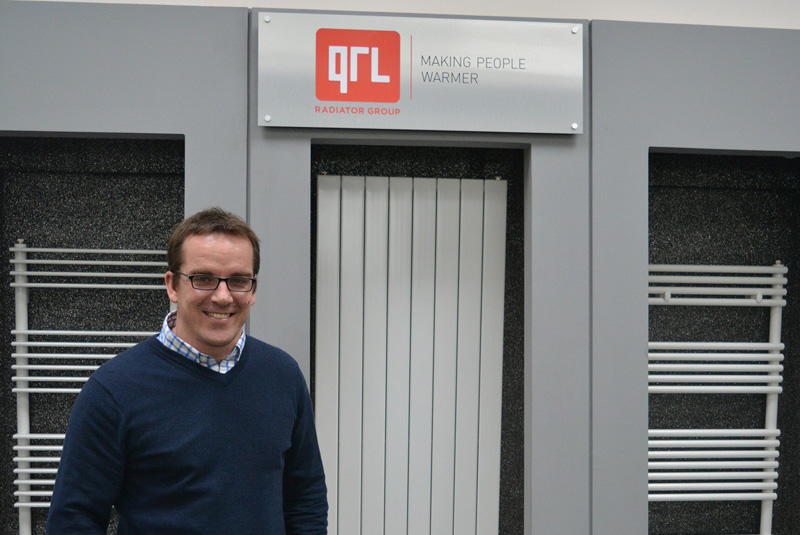 New figures released by the Office for National Statistics (ONS) show that UK manufacturing is expanding at its fastest rate in a decade, following a seventh consecutive month of growth in November 2017. Geraint Roberts, Production Director at QRL Radiator Group, hails the development as 'hugely encouraging' for UK business and industry – and reiterates the vital importance of buying British to support the nation's economy.
Geraint comments:  "QRL Radiator Group is a keen supporter of and contributor to the UK economy, so we couldn't be happier to hear UK manufacturing output is at a 10-year high. With manufacturing making up around 10% of the country's economy, the fact that the sector is thriving is a hugely encouraging sign – not only for UK business and industry, but also for the nation's financial affairs in general. During a time of undeniable political uncertainty, concrete evidence that demand for UK products is on the up provides welcome reassurance of the country's ability to hold its own in a global market.
"As a leading manufacturer of Great British radiators, we're extremely proud to fly the flag for UK-made products. Not only does QRL manufacture its Barlo panel and design radiators on UK soil in Newport, Wales, but we do so using British steel, sourced locally – and we pride ourselves on being a major local employer too.
"We firmly believe that buying British is the right thing to do – not only commercially and politically, but economically and environmentally too – and we implore fellow businesses to join our cause and help us lead by example. The question we're posing is loud and clear: if you can buy a British-made product without compromising on quality, price or value, then why would you go elsewhere?"