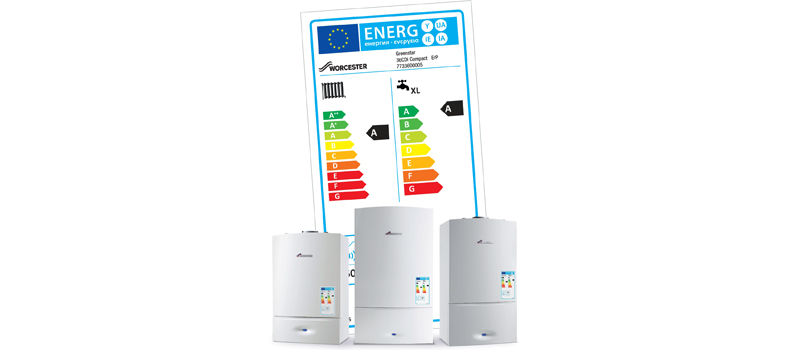 Leading manufacturer Worcester, Bosch Group is furthering its commitment to making the Energy-related Products (ErP) Directive as easy as ABC, by holding a second ErP Week dedicated to ensuring installers are up to speed with what will be expected of them once the regulations come into force.
Following the success of Worcester's first ErP Week, which saw thousands of installers take to the manufacturer's website and social media channels to be informed about the new legislation, the domestic heating specialist will once again host a series of events and activities in the run up to the introduction of the EU-led initiative in September.
The week-long programme, beginning on 21st September, will see Worcester host twice-daily webinars on its website, as well as an hour-long Q&A session on Friday 25th September, giving installers the chance to get answers to any questions they may have about the Directive using the hashtag #ErPMadeEasy.
The timetable will also see Martyn Bridges, Director of Marketing and Technical Support at Worcester, take to the airwaves on local radio stations around the country on 25th September to notify homeowners of the new requirements. An open day at Worcester's Wakefield Training Academy on Wednesday 30th September will conclude the programme of activity.
Martyn commented: "The introduction of the ErP Directive is rapidly approaching, and from communicating with installers, we know that more needs to be done to ensure everybody in the industry knows how this legislation will affect them.
"With our first ErP Week having gone down so well with installers, we've decided to dedicate another full week, making sure that busy installers have adequate opportunities to make sure they understand how the new requirements will affect them day-to-day come the 26th September."
"This time around, we're also helping homeowners to get to grips with what ErP will mean for them, and installers can point their customers toward our social media channels to see how they can get involved also."
For more information on Worcester, Bosch Group's ErP Week, visit www.worcester-bosch.co.uk