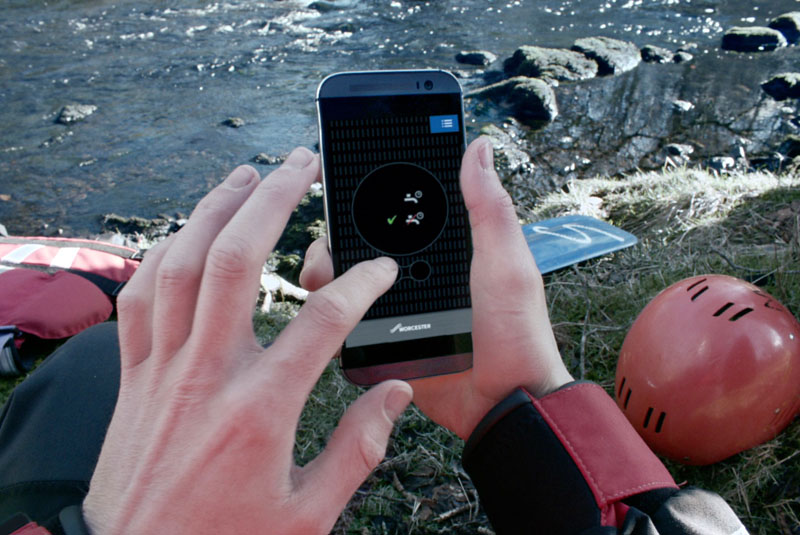 March has seen the launch the latest consumer communication campaign from Worcester, Bosch Group, as it looks to demonstrate the benefits of its flagship Wave smart internet-connected controller to millions of installers and homeowners across the country.
Worcester is sponsoring the second series of ITV's 'Mission Survive', fronted by Bear Grylls, which hit the screens on 3rd March 2016. This series once again follows eight celebrities as they face a 12-day survival mission to test their skills, build comradeship and overcome their fears.
To accompany the campaign, Worcester is offering £50 cash-back for homeowners who buy and register a Wave between 1st March 2016 and 30th April 2016. As such, installers can offer their customers even more reason to invest in the very best in heating and hot water comfort and efficiency this spring, simply by directing them to the dedicated page on Worcester's website.
Each of the six, hour-long episodes of Mission Survive will feature adventure-themed short Worcester adverts either side of the commercial breaks.
Tying in with the outdoors theme of the show, each 'GoPro' style clip shows people taking on a host of challenges, from white water rafting to rock climbing, safe in the knowledge they can control their boiler at home thanks to the Wave smart internet-connected controller and free Wave App from wherever they are.
Worcester's Wave smart internet-connected controller takes comfort, control and efficiency to the next level – offering a 4% uplift in energy efficiency under the ErP Directive and allowing homeowners to manage and change their heating and hot water settings direct from a smartphone or tablet.
Martyn Bridges, Director of Marketing and Technical Support at Worcester, Bosch Group, commented: "The Mission Survive series is a great fit with our Wave controller, demonstrating no matter where they are or what they're doing, homeowners never have to go without heating and hot water comfort.
"The importance of ensuring the efficiency of a heating system is a message heating engineers are continually delivering to their customers. We are sure the prospect of receiving £50 off our market-leading heating control whilst gaining a 4% uplift in energy efficiency will be one that helps installers to communicate this idea even more easily."
To find out more information about the campaign, visit www.worcester-bosch.co.uk/Wave50