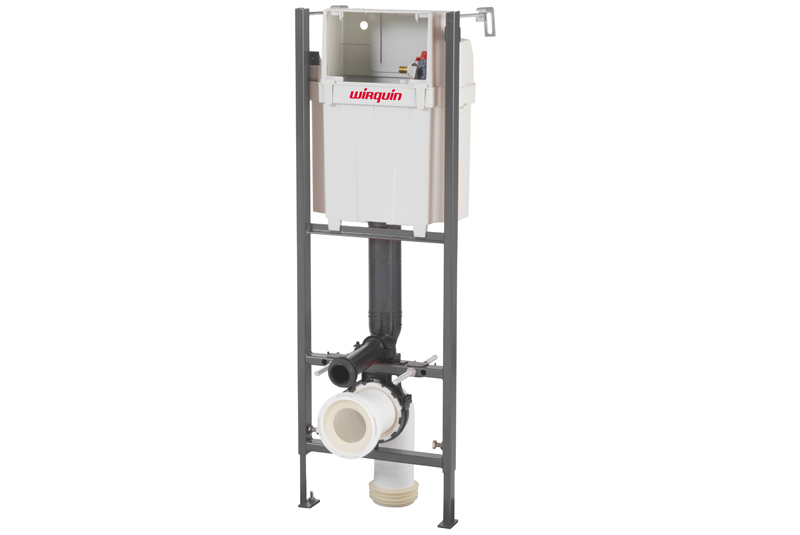 Macdee Wirquin has added the Initio to its range of WC frames, which has been designed as a solution for compact spaces.
The Initio is a wall hung WC compact frame which measures 360mm wide and features adjustable height and depth options to suit different wall thicknesses.
It comes complete with water saving dual flush push plate as standard as well as upgradable push plates to tailor the design finish. Joining the Chrono frame, which allows for a reduction of 50% installation time, Initio boasts a large front access panel and an eco-friendly double skin cistern, which results in no condensation.
Advised to be teamed with a durable metallic structure made from a light weight anti-corrosion coated steel frame, Initio aims to solve the problem of fitting frames in small areas, with all fittings WRAS approved.
Wirquin is a family run, European sanitary equipment manufacturer which offers the Celmac and Macdee brands in the UK. It provides installers with a range of products including toilet seats, flushing mechanisms, frames, cisterns, wastes, connectors and wetroom products.