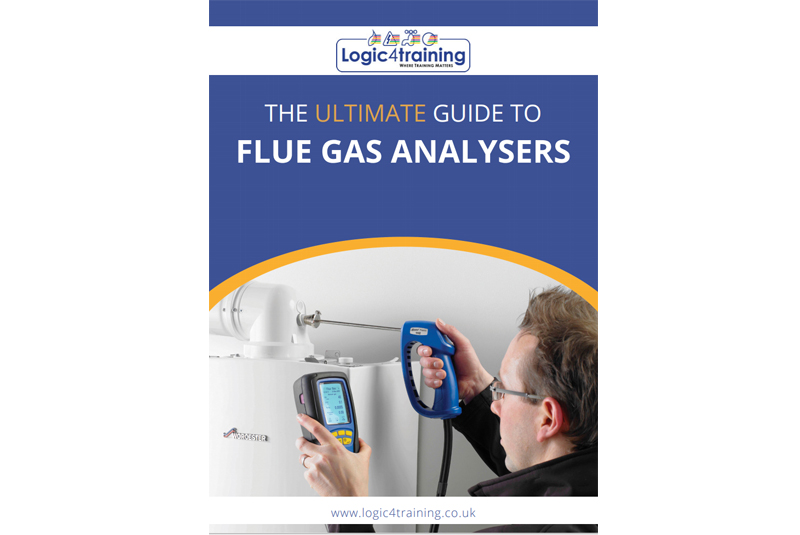 Logic4training has launched a new guide for Flue Gas Analysers (FGAs), which will be available to download for free from its website.
Developed in conjunction with Anton, the guide will contain information on how to make the most of an FGA – from usage in the field, to maintenance and the reduction of paperwork.
FGAs are a diagnostic tool which measure the efficiency and safety of gas appliances and produce reports detailing these factors. Traditionally, the combustion 'health' of a gas appliance was ascertained by examining the flame, with variations in the colour and shape pinpointing particular problems. As the burner flame is now enclosed in many modern gas appliances, FGAs are said to be an essential item for gas installers.
The Ultimate Guide to Flue Gas Analysers, will also include illustrations and diagrams, with potential problems and their causes highlighted.
FGA guide includes:
Understanding how to use your FGA during commissioning, servicing, fault-finding and repair
Learning how to maintain and calibrate your FGA
Finding out how to utilise Bluetooth and online apps to reduce paperwork, such as Landlord Gas Safety Reports (LGSR).
Mark Krull, Director of Logic4training, said: "We are delighted to have worked with leading FGA manufacturer, Anton, in order to produce this guide; an easy-to-access resource to ensure gas engineers are getting the most out of this essential bit of kit.
"Logic4training is committed to helping installers beyond the classroom and the new guide is a great addition to our existing range of free to download material."
To download the free FGA guide, click here.