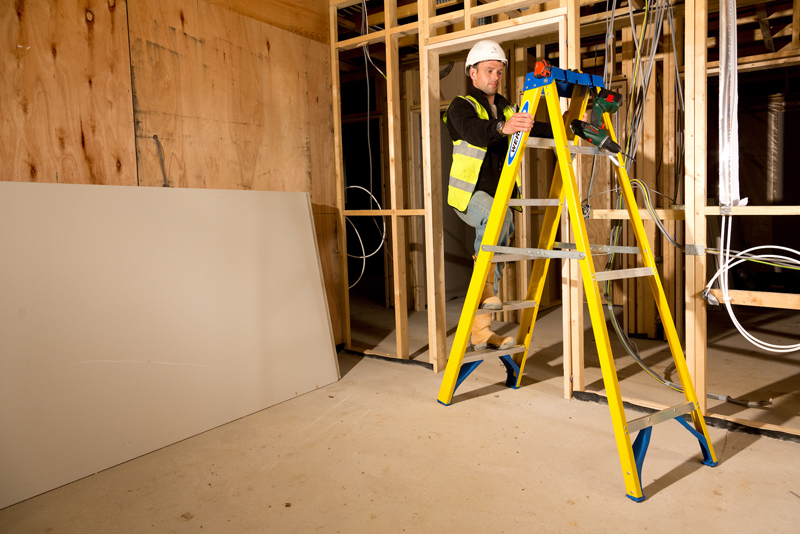 Following reports stating there has been a 13% rise in working at height safety breaches, WernerCo is urging people to carry out its Ladder Association accredited training to ensure the safety of professionals working on site.
The report by The Building Safety Group (BSG) revealed there was an increase in safety breaches on construction sites in the first six months of the year, with deaths caused by falls from height also increasing by 40% compared to previous years.
WernerCo will be holding regular sessions at both its Burton upon Trent and Malden facilities, to provide industry professionals with the practical knowledge required to safely and correctly use ladders in the workplace. Those who complete the course will be issued with a LadderCard to demonstrate their competence when working with ladders.
Paul Bruton, Product Development Director at WernerCo, commented: "The BSG report has revealed some shocking statistics and it's unfortunate that we're seeing the numbers go up instead of down. That's why it's crucial that people know what they are doing when using access equipment, it could make all the difference to safety on site.
"The Work at Height Regulations specify that competence is a requirement for working at height. So, simply put, if someone is not competent, they should not be using a ladder at work. In order to prove competence when working with ladders, we strongly advise that professionals carry out the Ladder Association training course."
The half-day training sessions are suitable for anyone who works at height, including users and inspectors. Both courses will comprise practical and theory assessments, covering when and how to use, how to handle and how to store a ladder, as well as how to highlight potential hazards.
For inspectors, delegates will be able to learn how to assess and determine when it is appropriate to inspect a ladder or stepladder, and how to recommend the correct action if faults are found. The inspector course is designed for those who have already received their initial user training and are already in possession of a LadderCard.
Those who complete the course will be issued with a Ladder Association certificate and a LadderCard, which remains valid for five years.
For more information call WernerCo on 01621 745800 or email [email protected].