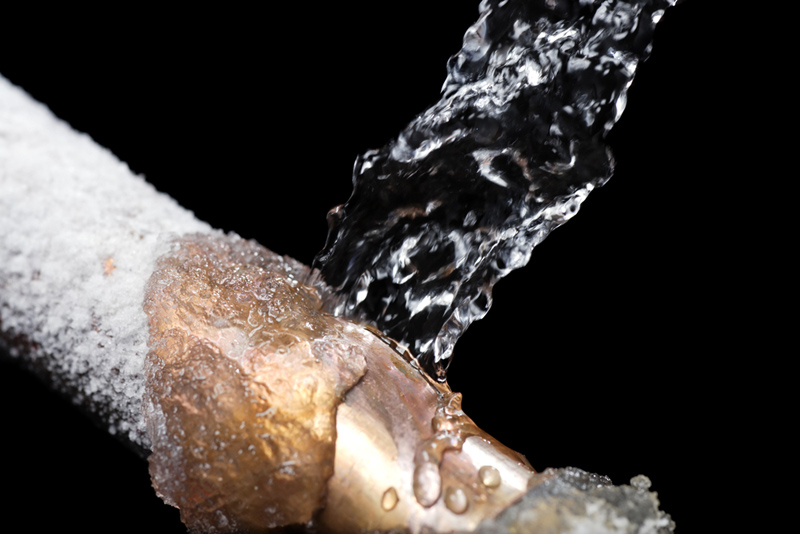 WaterSafe, the UK body for approved plumbers, has announced it will be helping homeowners get their property's plumbing winter-ready with the launch of a new animated film.
The film stars an essential five-point checklist to help keep homes cosy and dry when wintry weather strikes – whether it's from the Beast from the East or the Pest from the West.
Homeowners are being urged to check out the film as it could avoid the stress caused by frozen and burst water pipes – which can cause flooding, thousands of pounds worth of damage and leave homes without water for drinking, cooking and washing.
WaterSafe's top five tips for a winter-ready home are:
Locate your stop tap – if a pipe freezes and bursts in your home you need to be able to shut off the water supply quickly
Insulate outside taps and pipes in unheated areas like lofts, garages and outbuildings to help prevent them from freezing and bursting
Repair any leaky taps or valves – this will stop the frost getting in and you'll save water too
Check if your central heating boiler needs a service
If your house will be empty, leave your heating on low – about 14 degrees centigrade. Or, if you're going to be away for a while, turn off your water supply and drain the system.
WaterSafe's advice is said to support the Met Office's Weather Ready initiative, which encourages everyone to think about winter preparations they can make to help them stay warm, healthy and safe.
Derrick Ryall, Executive Head of Public Weather Services at the Met Office, said: "With winter around the corner, now is the time to think about preparing for the potential impacts of severe weather, to help keep you, your home and your families safe.  As we learned from the 'Beast from the East' earlier this year, the weather can quickly deteriorate during winter, so taking a few moments now to check your home is prepared, can help to avoid costly repair."
Julie Spinks, Director of WaterSafe, added: "We want everyone to get a head start before colder weather sets in, which is why our film encourages homeowners to check how well prepared they are with the aid of our top plumbing tips.
"If you need help insulating pipes or fixing leaks, always use an approved, qualified plumber. It's a good idea to keep a WaterSafe plumber's details to hand in case of an emergency."
Visit watersafe.org.uk/winter for further advice on getting homes winter-ready.
Find out more about the wider `WeatherReady' campaign, which is run by the Met Office on behalf of the Cabinet Office, at www.metoffice.gov.uk/weatherready.