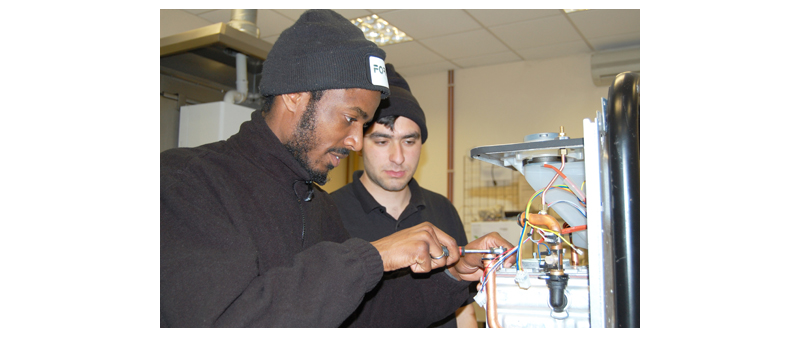 Leading heating specialist, Vokèra has launched an informative new course aimed at newly qualified gas engineers. The course is ideal for those who want to improve their knowledge of how to incorporate a gas appliance into a heating system.
Modern boilers have been designed to be easily adaptable to many property types and can be installed without too much alteration or setting up by installers. However, it is important that installers have an understanding about what is happening throughout the whole heating system and are able to offer homeowners advice and solutions about making the system more efficient and saving on costs.
"We are delighted to have introduced this new course to our training programme," comments David Iszchak, Technical Trainer at Vokèra. "We have worked hard to ensure the course is relevant for installers who have just qualified and that it will add to their knowledge bank. We are currently trialling this new course at our training centre in London Colney and people who are interested in taking part should contact us."
Run by Vokèra's technical trainers, the course will cover:
Radiator, system and pump considerations
System design and constraints
Fault-finding poorly performing systems
Legislation
Commissioning and Benchmark
Basically, the wet side of a gas burning appliance
The multi-meter
Vokèra is a leading heating manufacturer, with a product portfolio that includes domestic gas boilers, light commercial gas boilers, water cylinders, water heaters, solar thermal collectors, air source heat pumps and biomass boilers.
To register for the course email [email protected]