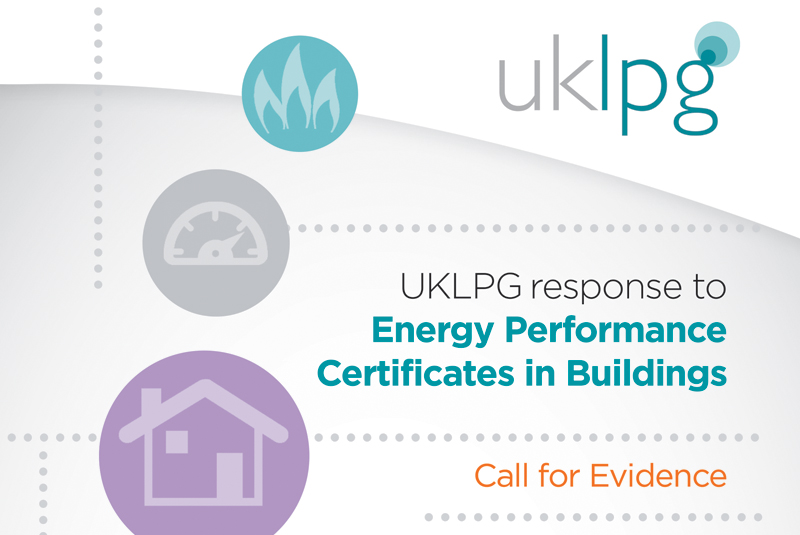 UKLPG has responded to the Government's 'Energy Performance Certificates in Buildings – Call for Evidence' with two key recommendations.
The recommendations have been made to improve the effectiveness of EPCs, particularly regarding properties located off the gas grid.
The Department for Business, Energy and Industrial Strategy (BEIS) is seeking views from industry in support of its Clean Growth Strategy, to gain a more detailed understanding of how EPCs are performing and to gather feedback on ways they might be further improved, extended or streamlined.
UKLPG's response urges BEIS to consider two key recommendations:
1. Remove the fuel cost element of the EPC calculation
2. Include carbon emissions as part of the EPC methodology
The UKLPG response to the 'Call for Evidence' is said to demonstrate the urgent need to review the methodology used to determine EPCs as the calculation conflicts with the objectives of the Clean Growth Strategy. An unintended consequence of the current EPC policy is that customers are moving away from low carbon fuels to higher carbon sources in order to gain a higher EPC rating on their property.
The submission is said to illustrate UKLPG's longstanding concerns about the EPC calculation which places a disproportionate focus on the cost of the input fuel rather than the building fabric. The current methodology does not deliver the necessary information for property owners to correctly judge the energy efficiency of their property, causing unnecessary confusion and encouraging consumer behaviour which is at odds to the Clean Growth Strategy.
If the future measure of success is for properties to emit less carbon, UKLPG has said that EPCs must include a carbon content measure, with the most effective way to do this being to take carbon emission figures from SAP10 (Standard Assessment Procedure, the calculation used to work out a dwelling's emission rate).
However, UKLPG believes that the carbon content calculation that currently feeds into SAP10 needs to be reviewed urgently to ensure all fuels are treated consistently as due to the inequitable methodology, SAP10 inadvertently promotes inefficient and costly solutions which are not in the interests of consumers or supportive of the Government's objectives.
UKLPG's Chief Executive, Peter Westwood, said: "As the Clean Growth Strategy green paper explicitly references using EPCs as the mechanism by which improvements in energy efficiency and performance standards will be driven and measured, UKLPG welcomes this 'Call for Evidence' and the opportunity to review this area of policy to ensure EPCs are an accurate, fair and effective tool for Government to achieve its policy aims. Our submission includes five lines of argument including detailed evidence from independent sources to support the recommendations made."
A full copy of the UKLPG submission can be found here.