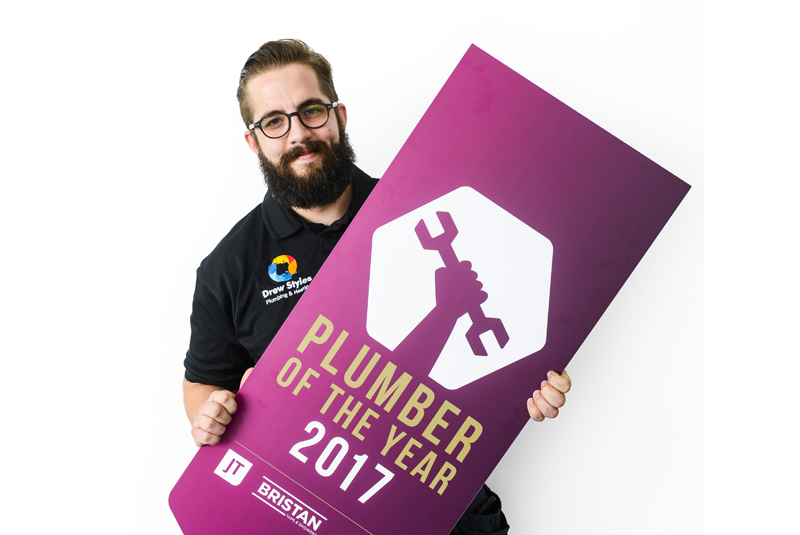 For the fourth year running, a collective of industry giants have joined forces to launch the 2018 UK Plumber of the Year competition, following its growing success since launch.
This year's UK Plumber of the Year will launch on 23rd April, when the search will begin to find the finest plumbers of 2018 and recognise the remarkable level of talent from plumbers across the UK, with another huge prize fund awarded to the worthy winner.
This year's competition will see the introduction of regional heats, awarding one plumber from six regions the acclaimed title: North England, South England, Midlands and West, Northern Ireland, Wales and Scotland.
The judging panel for 2018 will be made up of official judging partner, WaterSafe, the national register for approved plumbing businesses in the UK, as well as experts from industry. During the regional heats, the panel will shortlist three of the best each region based upon their application. These three will then go through to the "Vote for Me" process, where they will campaign to get as many public votes as possible.
The finalists from each region with the most votes will be crowned 'Region' UK Plumber of the Year 2018. The six regional winners will then go head-to-head for the overall coveted title of UK Plumber of the Year 2018.
To enter, plumbers simply need to detail one job which showed the full extent of their plumbing prowess and describe how it sets them apart from the rest.
After hundreds of strong entrants in 2017, it was Drew Styles, from Wigan, who triumphed thanks to his unrivalled passion for plumbing. Speaking of his win Drew commented: "I'm really thrilled to be crowned Plumber of the Year 2017 – I've had a blast in the competition and I'm really thankful to all the people who voted for me!
"I definitely recommend the competition for all plumbers across the UK to get involved in. The support has been overwhelming and the prizes are just the cherry on the cake. I always try to make sure the service I deliver is the highest quality and to receive recognition for that is amazing!"
Paul Crossley, Managing Director of JT, said: "We love running this competition and to watch it grow as we enter our fourth year is fantastic and with the introduction of regional heats, we hope to make it bigger than ever before. Our past winners really showcase the incredible talent we have in the UK, and we're looking forward to not only finding deserving plumbers from six regions, but also crown our overall winner with the prestigious award."
An incredible opportunity for plumbers, be sure to keep an eye on @UKPOTY on Twitter and Facebook.com/UKPlumberoftheYear for more information.