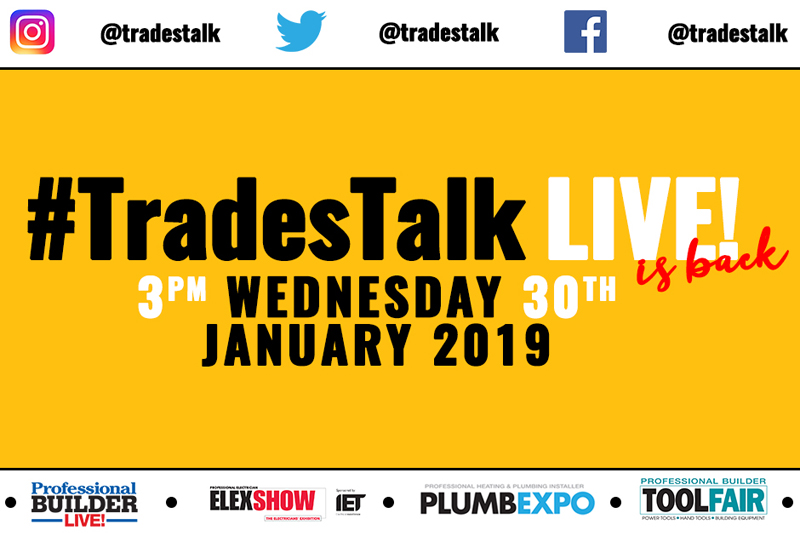 #TradesTalk Live is returning this month, heading to Alexandra Palace as part of PlumbExpo and Toolfair.
If you're a fan of the weekly #TradesTalk Twitter chat, then you might know that the first #TradesTalk Live took place in September last year, with a panel of tradespeople including PB Plumber talking about their lives in the trades – and the whole thing was livestreamed on Twitter, Facebook and Instagram.
If you'd like to watch the first #TradesTalk Live of 2019, simply tune in to via the Twitter, Facebook or Instagram pages of #TradesTalk at 3pm on January 30th – or if you are coming along to PlumbExpo and Toolfair at Alexandra Palace then you can watch in person and get involved in the Q&A.
The panel of tradespeople this time is @irbheating, @drboilers, @jenthedecorator and @jamesb177. They will be talking about why they joined the trades, how they use social media and what they have seen change since they started out.
To register for free tickets, visit plumbexpo.co.uk