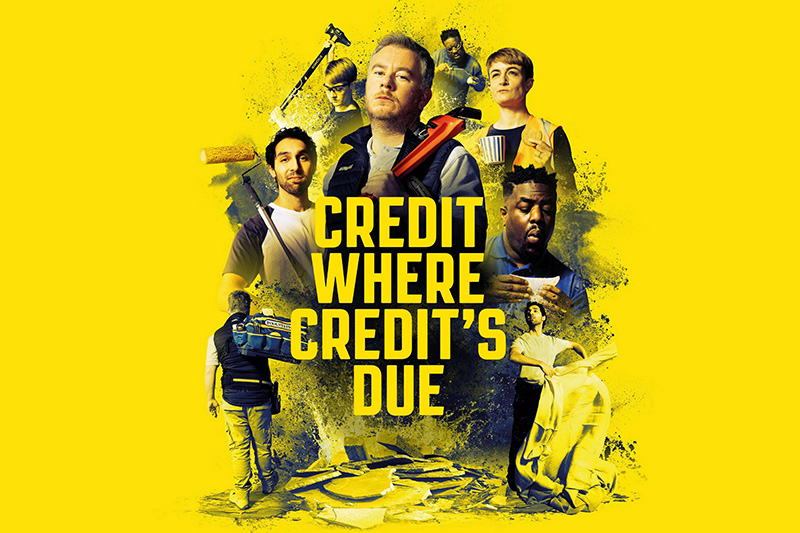 Toolstation ran a competition from 31st March to 29th April to locate the nation's unsung heroes and give tradespeople back the 'credit' they deserve, both through recognition and with up to £5,000 worth of prizes.
Throughout the COVID-19 pandemic, tradespeople continued to provide essential services and kept Brits safe and comfortable. This competition is to show recognition of their incredible support.
From more than 130 entries, Toolstation has shortlisted 10 tradespeople who have gone above and beyond, whether that is through helping the community or going the extra mile in their working lives.
Prizes for the winner includes £3,000 worth of DeWalt products – ranging from tools and accessories, and £2,000 credit if they are already a Toolstation Trade Credit Account holder. There will also be two runners up prizes of £1,000 of DeWalt kit with an extra £500 to Trade Credit Account holders, and a £50 voucher to the top 10 who were shortlisted.
The finalists
Paul Davis, Plumber from Bradford
Hayden Lamb, Carpenter from Bradford
Tony Thompson, Builder from Manchester
Anthony Jones, Builder from Feltham
Ryan Maynard, Dental Engineer from Aylesbury
Phil Sayer, Builder from Hessle
Malcolm Arkell, Electrician from Chester
Gordon Clark, Landscaper from Doncaster
Christopher Norfolk, Roofer from Hertfordshire
The 10 final submissions are now being judged by a Toolstation panel. The winners will be announced in the coming weeks.