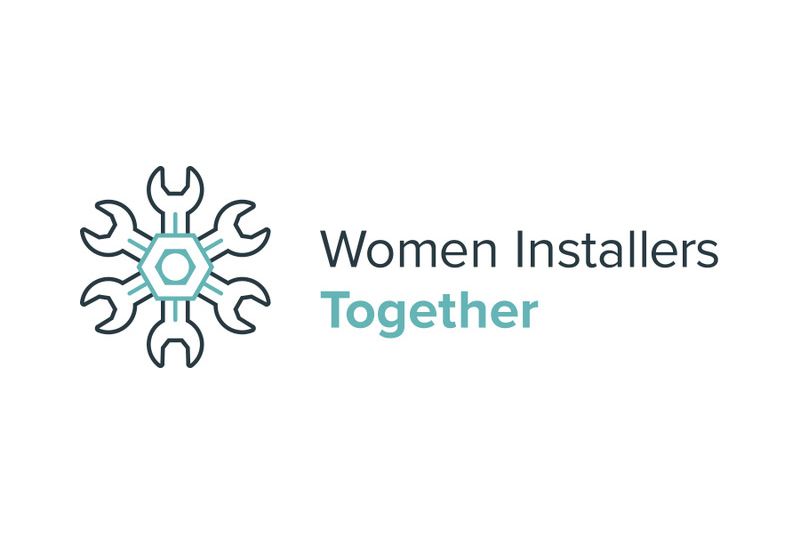 Tickets are now available for the third Women Installers Together Conference, taking place at The Building Centre, London on 4th July.
Following the success of the first two Women Installers Together (WIT) Conferences, Stopcocks Women Plumbers is delighted to announce the third event.
"We are committed to increasing the profile and numbers of women in the industry and are convinced that this will improve the industry culture for all, enhancing its reputation and attractiveness. The overarching aim is to shape an industry environment that is attractive, helping to overcome the skills gap by improving it for all. This collaborative approach will make the plumbing and gas industries more aspirational by enhancing their reputation," says Hattie Hasan, founder of Stopcocks and the powerhouse behind the conference.
The WIT initiative is backed by leading companies in the industry. Stopcocks Women Plumbers and Polypipe Trade continue as Event Partners, working closely to make WIT a reality, and now Monument Tools has joined as Headline Sponsor for the next three years after being bowled over by the enthusiasm of delegates at last year's conference and the leadership seen at the event.
Vaillant and Fernox have supported the event since it began and Graham, The Plumbers' Merchant, Impey, Base PPE and Calor are all sponsoring for the second time. British Gas has joined as a new sponsor. As probably the largets employer of female gas engineers in the UK, the conference organisers hope to welcome several BG employees.
With a slightly different format to previous years, this and future conferences are intended to have a direct influence on the industry by working together to spark the process of lasting change.
Mica May, Director of Stopcocks and conference organiser, says: "We received these two messages in just the last week: 'I work for a house builder in the Midlands… my employer doesn't take me seriously when I express my desire to work as a plumber. I'm met with 'better for you to stay in the office' and 'you'll get your shoes dirty'. This just makes me more determined but I don't know where to start.' and I'm hoping you can help me.
"'My little girl, who is nine, recently told girls in her school she wants to be a plumber. They all laughed at her and she has become really deflated. She needs a bit of a boost and I wondered if some of your ladies would be able to drop her a note. She doesn't understand why women can't be plumbers and why they don't understand.'
"Things are changing and we were delighted to send a package of letters of support to the little girl from women plumbers and male advocates we're connected to on Twitter; but as long as we continue to receive letters like these and up to three emails a week from women and girls looking for apprenticeships and placements, we know there is still work to be done."
Tickets for the conference are available at witconference2019.eventbrite.co.uk
A few sponsorship opportunities still remain. Email [email protected] for more info.