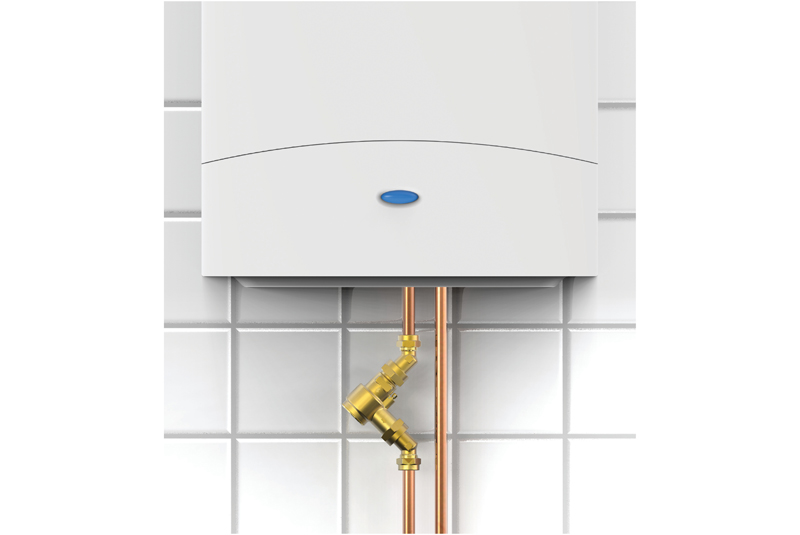 Teddington has launched an enhanced version of its energy-saving CombiSave product to make it suitable for households with high water pressure.
The thermostatically controlled valve can be fitted to most combination boilers and aims to help people save money on utility bills and reduce carbon emissions.
Small changes to the internal workings of the device, which include redirecting the flow of water, means  it will now work more efficiently in areas of high water pressure.
Kenny Maxwell, Sales Manager at Teddington, comments: "Engineers were telling us that they were receiving good feedback on the CombiSave but wanted to install the device where water pressure is particularly high.
"By making some relatively minor design changes we've created a robust valve that now works more efficiently in areas of high water pressure over prolonged periods. It means that even more households can now take advantage of the savings that CombiSave can generate."
CombiSave is said to work by automatically controlling the flow of water every time a hot tap is turned on, allowing the boiler to heat the water faster and only returning the flow to normal once a useable temperature is reached.
Independent tests by consultants EA Technology have shown that CombiSave can save a two-person household up to 28,000 litres of water and up to 600 kWh of gas every year, reducing CO2 emissions by up to 130kg.
CombiSave is recommended by both the Water Regulations Advisory Scheme (WRAS) and Waterwise, and can be fitted in less than 20 minutes as part of a normal boiler service or repair.
Heating technician Ben Evans explains: "Installing a CombiSave is a simple 20-minute job. For those on a water meter or for homes where there's a long hot water run – for example if the boiler is on the top or bottom floor of a three-storey house – it can really help to save money."
Kenny concluded: "It's a win-win for both the consumer and the installer. On the one hand, householders save money on their utility bills, while plumbers and heating technicians can demonstrate to their customers how they can help save them money whilst gaining a new income stream."