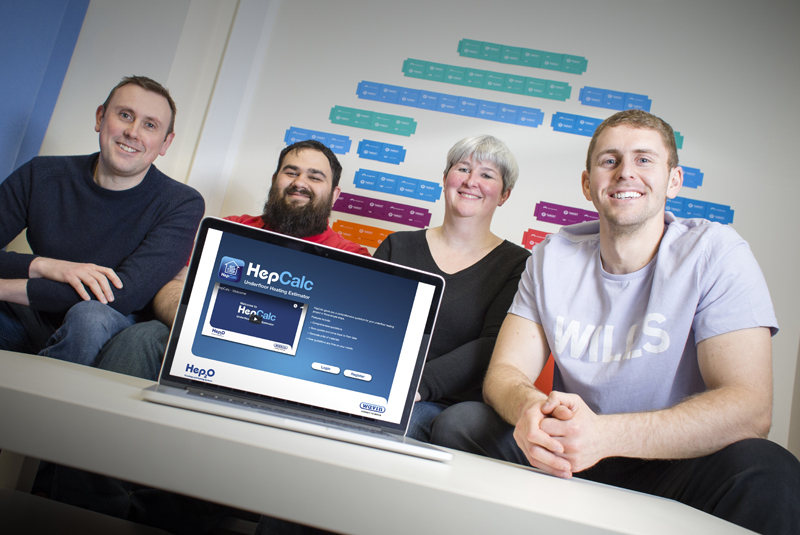 Target has helped Wavin to innovate a UK first – the HepCalc bespoke underfloor heating estimator and online quotation system.
Accurate quotations are now a reality for Wavin installers. Simply enter the room details on the HepCalc online system and you'll be taken through a step-by-step process resulting in an instant quote.
The system also provides a bill of materials, heating system and control guidance and options, informative videos and optional PDF downloads, all resulting in a quote that can printed or saved on your personal login.
Karen Stables, Marketing Communication Manager at Wavin UK, says: "Wavin are delighted with our Under Floor Heating quotation system which Target have created for us. The Target team have been thorough in both understanding our requirements and meeting our expectations. Professional, capable, friendly and astute; this has been a very successful project for Wavin."
Daryl Greensill, Technical Director at Target says: "Working with Wavin UK was very much a creative partnership. As a forward thinking company, Wavin were looking for greater efficiencies in their quotation system and customer service. The completely bespoke piece of software has created a first for their sector and really allowed them to take the lead on improved customer service."
The HepCalc system provides prompt quotation services as well as great customer experience through improved content management to create instant working documents to save time, effort and money.