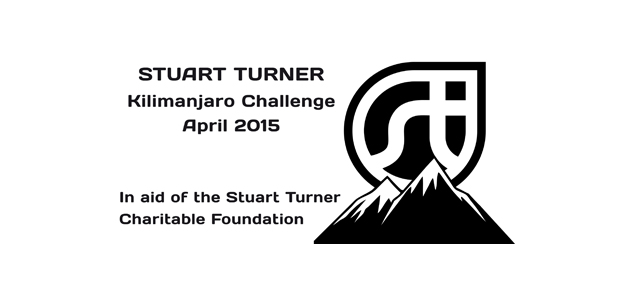 10 Stuart Turner employees are planning to climb Kilimanjaro during Easter 2015 to raise funds for the Stuart Turner Charitable Foundation.
The nine men and one woman team will undertake a seven day endurance challenge to the summit of Mount Kilimanjaro with the aim of raising at least £10,000 for the Stuart Turner Charitable Foundation.
The hike involves walking six to nine hours a day, culminating in a gruelling 15 hour trek on the final day to reach the summit.
The team have already embarked on various fund raising events and have each contributed £500 towards the cost of this event as well as meeting the costs of all the required equipment, visas and vaccinations. In addition, Stuart Turner Ltd will donate £1,000 per climber to help get them to base camp. However, the team need to raise a minimum of £20,000 to ensure the Trust benefits and all the costs involved in getting them there are covered.
The Stuart Turner Charitable Foundation is a registered charity which was set up in July 2012 and is run totally independently of Stuart Turner Ltd. However, the Foundation is funded by donations from many Stuart Turner Ltd shareholders along with a percentage of the company's annual profits.
The primary objective of the Stuart Turner Foundation is to support not-for-profit organisations within the Henley area whose activities benefit the local community.
The Foundation makes grants to a range of organisations and charitable activities in accordance with the Trust's grant making policy, all grants allocated are within the RG9 postcode area – the area in which Stuart Turner Ltd has been established as a renowned manufacturing company since 1906.
In order for this fantastic fundraising event to go ahead and to raise at least £10,000 for the Charitable Foundation, the team need your financial assistance.
Your support will be greatly appreciated and ideally the team need to raise the majority of funds by Christmas. If you are able to,  please make your supporting donations as soon as possible to the Stuart Turner Charitable Foundation via any of the following options:
Via the Just Giving website page: https://www.justgiving.com/stuartturnerfoundation
Text the word Charity to 70660 to automatically donate £5.00. Alternatively you can donate an amount of your choosing simply by texting the word Charity followed by the amount you wish to donate. For example Charity £10
By cheque payable to Stuart Turner Foundation. Postal address Market Place,Henley-on-Thames,Oxon,RG9 2AD