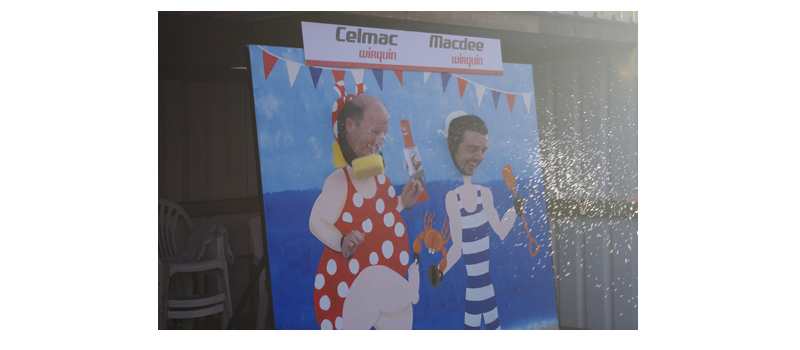 In celebration of the UN World Toilet Day, employees at Wirquin threw wet sponges at their bosses in aid of ending the global sanitation crisis.
The event held on 19 November raised over £300 in addition to the £2,000  already raised through cake sales, fancy dress days, bike rides, French lessons, a running club and clock card draw.
Says Wirquin Managing Director and owner, Gwenhael Le Coent: "It was fun to see everyone in the factory and offices getting involved with the sponge throwing on World Toilet Day. The managers were good sports by standing in the stocks and letting their colleagues throw wet sponges at them.
"Wirquin, through the actions of its employees, has partnered with the World Toilet Organisation. They have really rallied around this cause through organising fun activities to raise awareness and funds to end the serious global sanitation crisis. Their next festive fundraising idea is to wear Christmas fancy dress or their favourite Christmas jumper to work."
All of the money raised will support the World Toilet Organisation to fund sanitation projects in Cambodian floating villages. The ultimate goal is to give the adults and children access to safe, clean and private sanitation which will help to prevent disease and death. More than 2.6 billion people are affected by this issue on our planet.